Call for Applications
The CMDR COE offers 6 (six) paid internships per year in two regular intakes – Spring and Autumn. Depending on needs and in relation to specific projects, special calls may also be published.
---
2023 Calls:
Application for the Autumn intake IS CLOSED!
The CMDR COE Internship Programme topics:
- Contemporary teaching, education and training mechanisms in terms of present and future challenges, threats and crisis.
- The Future of Crisis Management in NATO: Trends and Implications for Strategic Planning.
- Resilience and Strategic Communication: Countering Disinformation in NATO.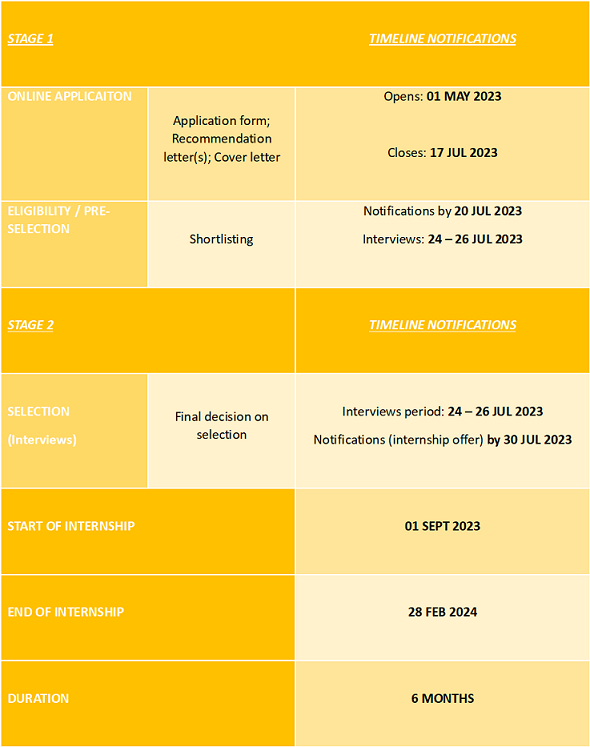 ---
GENERIC TIMELINE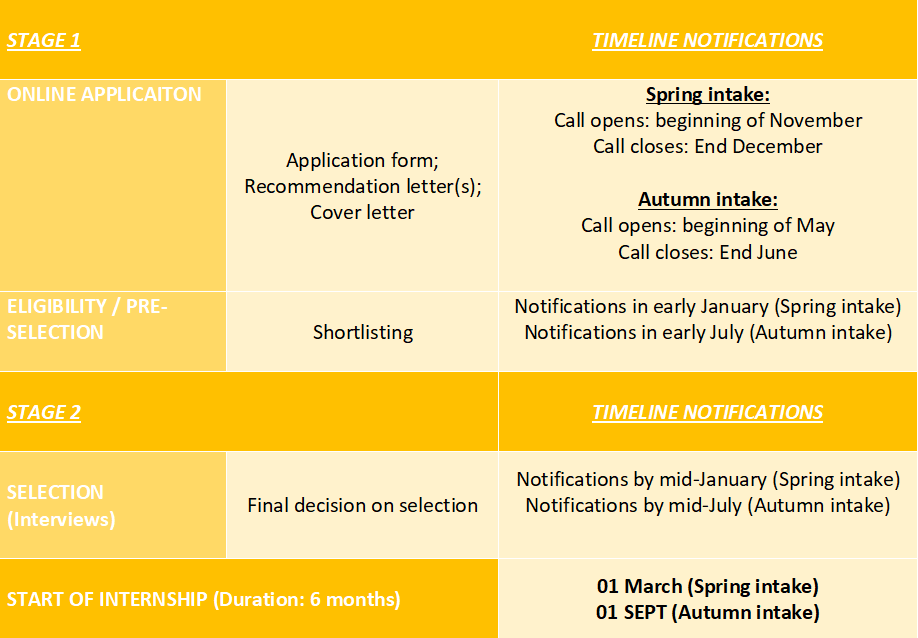 Selected interns will be informed of the Selection Committee's final decision NLT 22 days prior to the expected start of their internship.
NOTE: As part of a Cooperation Agreement with the Bulgarian National Defence College (NDC), the CMDR COE provides NDC students (Master's level) with the opportunity to join the CMDR COE in fulfilling their mandatory (degree) 2-week practical assignment. The latter does not constitute an internship as per the CMDR COE Internship Programme Policy.