Building Integrity in Crisis Management and Disaster Response Course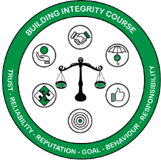 Date: (26-06-2023)
City:
Sofia
Location:
CMDR COE
Address:
34A Totleben Blvd., Sofia 1606, Bulgaria.
Duration:
4 days
Classification:
NATO UNCLASSIFIED Releasable to Partners
Depth of knowledge:
Level 200 / 300
The Crisis Management and Disaster Response Centre of Excellence (CMDR COE), in close collaboration with the Building Integrity team of instructors from the Defence Academy of the United Kingdom, is pleased to announce the residential iteration of the Building Integrity in Crisis Management and Disaster Response Course, which will be held from 26 to 29 JUN 2023.
Description. Most crises (both inter-state and intra-stated rooted) have multi-dimensional causes and symptoms. Their management is operationalised through various stages, principles, tools and actors for crisis transformation. Policy makers, security experts, humanitarian and relief workers as well as representatives from the business community are recognized, alongside military officers, as key stakeholders in the field of crisis management. However, armed conflicts and humanitarian crises are noted to make vulnerable societies even more susceptible of corruption. In a state of emergency, the corruption consequences are further amplified and have devastating effects on the CMDR efforts. Therefore, building integrity has turned out to be a lead task within the context of crisis resolution.
Aim. The course is designed to assist and train the audience in building capabilities to reduce the risk of corruption by ensuring higher levels of transparency and accountability in the defence and security sector as well as to promote the collaborative approach to addressing the corruption challenge. This Education and Training event aims to increase the trainees' awareness of BI, to provide venue to exchange of best practices and successful methodologies, and to place additional emphasis on the importance of interoperability and international co-operation in the context of BI in CMDR.
Training Audience. Military officers (OF-2 and higher) and/or civil equivalent involved in CMDR and BI, assigned to NATO Education and Training Facilities (NETFs), Centres of Excellence (COEs), Partnership Training and Education Centres (PTECs), NATO HQs / EU, UN and OSCE bodies and agencies, other international / intergovernmental / non-governmental organisations as well as national and local institutions.
Learning Objectives:
Upon the successful completion of the course, students will be able to:
- Apply the acquired knowledge and skills to the indicator analysis for possible corruption risks;
- Demonstrate new capabilities for corruption forecasting and planning of preventive measures;
- Demonstrate professional skills for managing complex social systems in a crisis or disaster situation.
Prerequisite. None.
Method of delivery. The course is residential and consist of interactive lectures, practical tasks and case studies. The CMDR COE leverages the adult learning principles in its E&T solutions. That is a method, which enables the active involvement of trainees in the process of learning, by encouraging critical thinking, communication and problem-solving based on individual approach and creativity. During the course, the Chatham house rule will be followed. Prior to joining the course, learners should ensure their uninterrupted attendance. The requirements are equally applicable for all participants.
Language. The course will be conducted entirely in English. The command of English language must be at a professional level and in accordance with STANAG 6001 (3-2-3-2) or CEFRL B2+/C1).
Attendance and Learning environment. Enrolled learners are expected to fully engage with all course activities. The intensive course schedule does not allow for absences. Certificate for successful completion shall not be awarded to learners, who have been absent more than 10% of the total course duration, or during a critical course assignment.
Application. The mandatory course application should be completed as soon as possible, but no later than 15 JUN 2023. The application form can be accessed through the CMDR COE's official website. Visit the website at https://www.cmdrcoe.org/, go to Events and select Courses from the drop-down menu. Then, find the "Building Integrity in Crisis Management and Disaster Response" Course on the course list and click on 'Register now'. In order to proceed with the application, and to attend the course, applicants need to familiarise themselves with, and agree to the CMDR COE Privacy and Data Protection Policy.
Number of participants: minimum 10 participants, maximum 24.
Course Fee. The course fee is 300 EURO. Enrolled learners / their organisations are to cover the course fee latest one week before course start. The fee can be payed online (a payment link will be provided) or via bank transfer (further details will be provided). In case of no-show past the cancellation deadline (a week prior to the course start), the course fee is non-reimbursable.
No fees will be charged to military personnel, governmental employees and governmental educational institutions from Sponsoring Nations (Greece, Hungary, Poland and Romania) and the Framework nation (Bulgaria).
Face-to-face iterations. Successful applicants are responsible for arranging and covering their travel, accommodation and per diem. The CMDR COE could provide accommodation suggestions upon request.
Cancellation. Cancellation of participation is possible with a week notice prior to the start date of the course.
Dress code:
General (both military and civilian): Smart casual.
Optional (military): Uniform.
Useful links:
- Sofia Municipality: https://www.sofia.bg/en/web/sofia-municipality/
- Sofia Airport: https://sofia-airport.eu/en/
- Railway transport: http://www.bdz.bg/en/
- City mobility: https://www.sofiatraffic.bg/en/transport/schedules
- Sofia free tours - https://freesofiatour.com/
POCs:
Course Director: COL Svilen HRISTOV - svilen.hristov@cmdrcoe.org, office phone number +359 (2) 92 24 706
OPR: CIV Bozhidara KIRYAKOVA - bozhidara.kiryakova@cmdrcoe.org, office phone number +359 (2) 92 24 744

Open
Seats

24
Application
deadline

15 Jun 2023