Crisis Management in Multilateral Frameworks (IGOs): The Role of Political/Civilian and Military Crisis Diplomacy - Hybrid (face-to-face and online) Course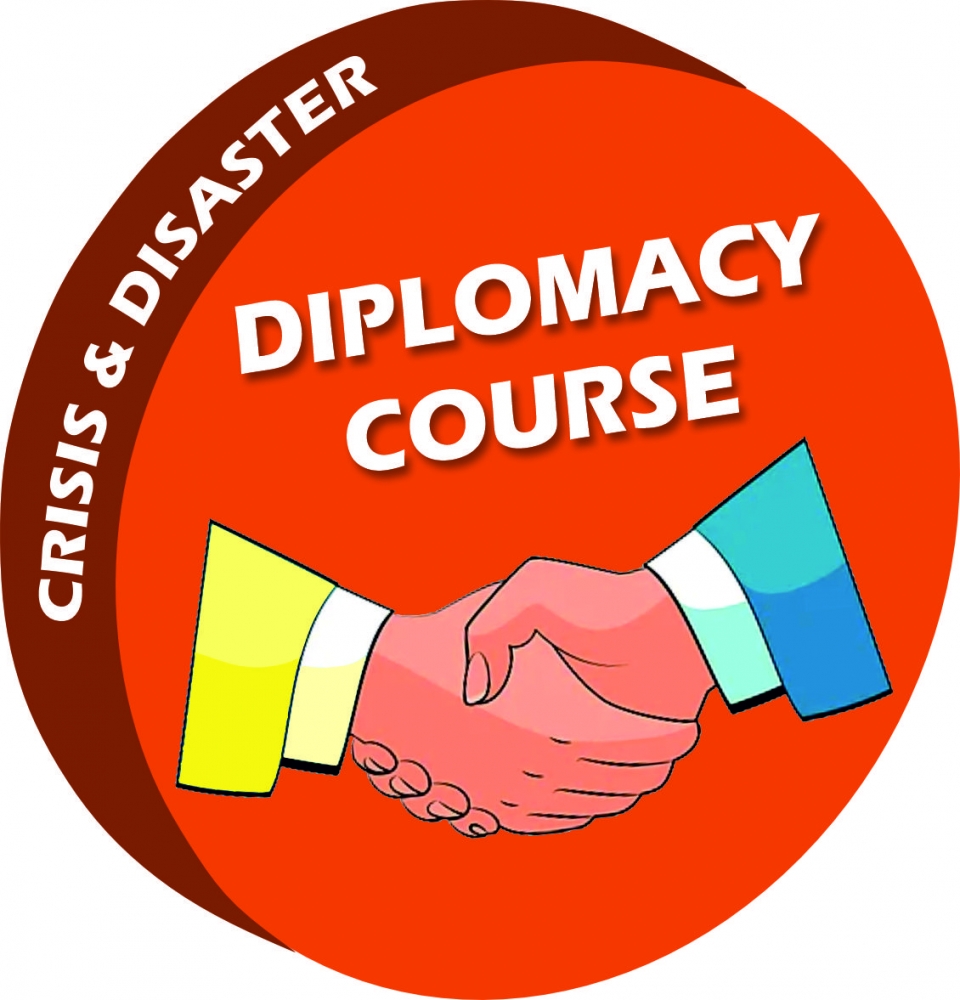 Date: (09-05-2023)
City:
SOFIA
Location:
CMDR COE
Duration:
3 days
Classification:
NATO UNCLASSIFIED Releasable to Partners
Depth of knowledge:
Level 200 / 300
Crisis Management and Disaster Response Centre of Excellence (CMDR COE) and the Bulgarian Diplomatic Institute (BDI) are pleased to announce the next iteration of the Crisis Management in Multilateral Frameworks (IGOs): The Role of Political/Civilian and Military Crisis Diplomacy Course, scheduled for the period 09 - 11 May 2023.
Important: the pointed period for conducting the course could be a subject of change in accordance with the cirumstances. The registered participants will be informed for any changes accordingly!
Description:
Most international crises (both in inter-state and intra-state rooted) have multi-dimensional causes and symptoms. Their management is operationalized through various stages, principles, tools, actors for crisis transformation (incl. military and non-military/civilian/political-diplomatic). Apart from military officers, foreign policy and security experts, humanitarian and relief workers, as well members of business community are recognised as essential actors in the field of crisis management and crisis diplomacy. History of armed conflicts illustrates that crisis management is sustainable only if the military action is supported by civilian crisis transformation and post-conflict consolidation (which can be referred as integrated crisis management and crisis diplomacy). There is also understanding of the necessity to coordinate all tools and actors into consolidated crisis management/crisis diplomacy strategy, which also involves application cross-linked and integrated policy approach.
Therefore, crisis management has turned out to be a lead task within the context of foreign, security and defence, humanitarian relief related policies of individual states, coalitions of states and major international/ intergovernmental organisations (IGOs) [namely, UN, NATO, EU, OSCE].
Crisis management has been defined as provision of military and civilian (incl. police, diplomatic, humanitarian) personnel within the bi-lateral and multilateral settings of IGOs to restore and consolidate peace and stability in crisis regions by use of various tools incl, crisis prevention, conflict resolution and peace building for lasting armed conflicts.
Aim:
Acquisition of basic knowledge on Crisis Management fundamentals with a focus on Political/Civilian and Military Diplomacy, including deployed policies, processes, tools and stakeholders.
Training Audience:
Military officers (OF-3 to OF-5) and civil experts, involved in crisis response, assigned to NATO HQs and agencies, UN and OSCE missions and operations; EU and any other international and intergovernmental organizations.
Learning Objectives:
After finishing the course, students will be able to:
- Apply knowledge and skills on theoretical-applied basis for analysis of crisis diplomacy, deployed policies, tools and actors in the contemporary security environment.
- Demonstrate of new capabilities for crisis and emergency forecasting, crisis and emergency management planning;
- Describe NATO's cooperation with relevant IOs and NGOs as part of a Comprehensive Approach (CA) to security;
- Demonstration of professional skills to manage large complex social systems in crisis or emergency.
Prerequisite:
None.
Methodology:
The course will be conducted in Hybrid mode (face-to-face and online).
The course consists of interactive lectures and practical task. Formative assessment will be made and will be monitored by dedicated mentors virtually.
CMDR COE and BDI implements the adult learning principles in its E&T solutions. That is a method seeking and enabling the active involvement of trainees in the process of learning by encouraging critical thinking, communication, and problem-solving based on individual approach and creativity. During the course the Chatham house rule will be followed and all rules are equal applicable for the participants.
Language:
The command of English language should be at a professional level, according to the criteria stated in STANAG 6001. The minimum STANAG level is: 3-2-3-2 and the minimum civilian equivalent is: B2+/C1 in CEFRL.
Registration:
Mandatory online registration should be completed as soon as possible, but no later than 14 Apr 2023 The required minimum for course conduct is 10 participants, and the maximum – 30.
Administrative information:
For information please, follow the link HERE!
Course Fee: The course fee is € 300. Enrolled learners / their organisations are to cover the course fee latest one week before course start. The fee can be payed online (a payment link will be provided) or via bank transfer (further details will be provided). In case of no show past the cancellation deadline (two weeks in advance of course start), the course fee is non-reimbursable.
No fee will be charged to military personnel, governmental employees and governmental educational institutions from the Sponsoring Nations (Greece, Hungary, Poland and Romania) and Framework Nation (Bulgaria).
Cancellation:
Cancellation of participation is possible with a two week notice prior to the start date of the course.
POCs:
- Course Director: COL Laszlo JUHASZ - laszlo.juhasz@cmdrcoe.org
Office number: +359 2 92 24 736
- OPR- LTC Bisser Zlatkov - bisser.zlatkov@cmdrcoe.org
Office number: +359 2 92 24 734