Cognitive Warfare Pilot Course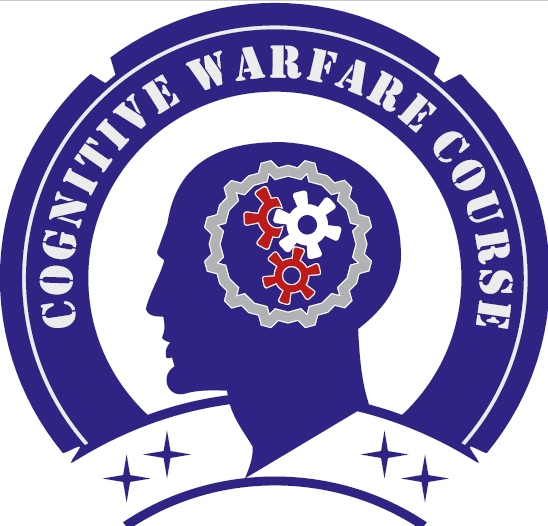 Date: (10-07-2023)
City:
Sofia
Location:
CMDR COE
Duration:
4 days
Classification:
Non-classified
Depth of knowledge:
Level (200)
The Crisis Management and Disaster Response Centre of Excellence (CMDR COE), in cooperation with the
Center for the Study of Democracy (https://csd.bg/), is pleased to announce the Cognitive Warfare Course, which will be held from 10 to 13 JUL 2023.
Aim. The Cognitive Warfare Course aims to enhance the course participants' general knowledge about the essence and the specifics of the cognitive domain. Moreover, the history of cognitive warfare and its current importance with regard to decision-making and the complex information environment shall be subject to analysis and discussions during the course. What is more, NATO's perspective on this matter will be addressed as well as the plausible future development of Cognitive Warfare within the Alliance.
Alongside actively exchanging knowledge on the course topic, the participants will be tasked for educational purposes with a development of strategy aimed at countering malign cognitive influence.
Training Audience. Military officers (OF-3 and above) and/or civil equivalent from NATO Allies/European Union (EU) member states/Partner nations assigned to:
Military organisations/structures;
NATO HQs and agencies;
EU Institutions and Bodies;
Ministry of Defense and subordinated HQs;
Ministry of Interior;
Ministry of Foreign Affairs;
dealing actively with Policy, Command and Control, Planning, Operations, Public Communications, Resilience, Education and Training.
Learning Objectives:
To understand cognition as a human ability;
To examine cognitive influence over the society through the lens of Hybrid warfare;
To understand cognition on the backdrop of informational warfare;
To know the place of cognitive superiority in the whole set of imperatives transformation of Military Instrument of Power;
To distinguish between typical strategies of cognitive warfare;
To outline the role of the Military Instrument of Power in the cognitive dimension within the shaping and contesting below the threshold of the armed conflict;
To learn how to develop a strategy for countering cognitive warfare.
Prerequisite. None.
Method of delivery. The course is residential and will be conducted on the CMDR COE's premises in Sofia, Bulgaria. The course consists of interactive lectures, practical tasks and case studies. Prior to joining the course, learners should ensure their uninterrupted attendance.
CMDR COE Internet Portal. Personal accounts will be created upon confirmation of course participation. Login: https://www.cmdrcoe.org/login.php
Language. The course will be conducted entirely in English. The command of English language must be at a professional level and in accordance with STANAG 6001 (3-2-3-2) or CEFRL (B2+/C1).
Attendance and Learning environment. Enrolled learners are expected to fully engage with all course activities. The intensive course schedule does not allow for absences.
Registration. Course application is mandatory and should be completed as soon as possible, but no later than 23 JUN 2023. The application form can be accessed through the CMDR COE's official website.
Number of participants. Minimum 10, maximum 30.
Medical. Participants are expected to have a valid insurance coverage for their stay in Bulgaria.
Course Fee. No fee will be charged for this course.
Face-to-face iterations. Successful applicants are responsible for arranging and covering their travel, accommodation and per diem. The CMDR COE could provide accommodation suggestions upon request.
Cancellation. Cancellation of participation must be communicated in a written form (via email) NLT two weeks in advance of course start.
The CMDR COE reserves the right to cancel the course's delivery within the same deadline in case the minimum number of participants is not reached or circumstances beyond the Centre's control prevent course delivery. A written notice will be circulated to all enrolled learners.
Dress code. General (both military and civilian): Smart casual.
Optional (military): Uniform.
Useful links:
- Sofia Municipality: https://www.sofia.bg/en/web/sofia-municipality/
- Sofia Airport: https://sofia-airport.eu/en/
- Railway transport: http://www.bdz.bg/en/
- City mobility: https://www.sofiatraffic.bg/en/transport/schedules
- Sofia free tours - https://freesofiatour.com/
POCs:
Course Director: LTC Svetozar BOSILKOV: svetozar.bosilkov@cmdrcoe.org; +359 2 92 24 735
OPR: CIV Bozhidara KIRYAKOVA: bozhidara.kiryakova@cmdrcoe.org; +359 2 92 24 744

Open
Seats

30
Application
deadline

23 Jun 2023