Disaster Response and Consequence Management for a Radiological Incident (a pilot course)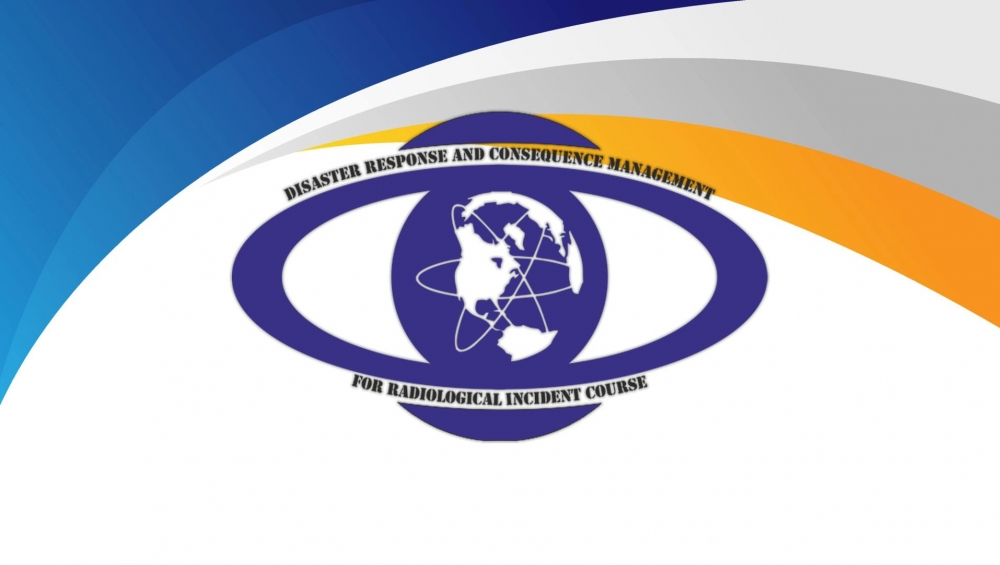 Date: (24-04-2023)
City:
Sofia
Location:
Residential course hosted by CMDR COE
Address:
34A Totleben Blvd., Sofia 1606, Bulgaria.
Duration:
5 days
Classification:
NATO UNCLASSIFIED
Depth of knowledge:
Level 300
The Crisis Management and Disaster Response Centre of Excellence (CMDR COE) in conjunction with the United States Department of Energy's Office of Nuclear Incident Policy and Cooperation (NIPC), are pleased to announce the Year 2023 pilot course of the Disaster Response and Consequence Management for a Radiological Incident, scheduled for the period 24 APR - 28 APR 2023.
Description:
The CMDR COE and DOE are focused on Building Partnership Capacity which has been our approach towards NATO – filling voids of expertise, mutual cooperation, and aligning our strengths to support NATO and the nations. Most crisis response operations (both inter-state and intra-state rooted emergencies) have multi-dimensional causes and symptoms. Their management is operationalized through various stages, principles, tools and actors for crisis transformation. Apart from military officers, foreign policy makers, security experts, as well as humanitarian and relief workers, are recognised as essential actors in the field of crisis management. Crisis Response and Disaster Management is one complex area which require a perfect alignment of our Emergency Preparedness. Responding to a crisis at any level or with any medium (especially radiation) is a very complex and stressful situation that requires not only the "Whole of Government" approach, but also a "unified and synchronized" NATO and the national approach in compliance with building resilience.
Therefore, radiological disaster response and consequence management has turned out to be a lead task within the context of crisis resolution.
POCs:
Course Director: LTC Svetlin Ivanov - svetlin.ivanov@cmdrcoe.org, office phone number: +359 2 92 24 751
OPR: LTC Tsvetan Panovski - tsvetan.panovski@cmdrcoe.org, office phone number: +359 2 92 24 741
EO: LTC Sasho Aleksandrov - sasho.aleksandrov@cmdrcoe.org, office phone number: +359 2 92 24 743
Aim:
The course is designed to provide operational expertise following a radiological incident in order to mitigate the consequences to the population, public health, safety, and the environment thus increasing societal resilience.
Training Audience:
Crisis management, Public Health, and CBRN operational level subject matter experts (civilian and military personnel) involved in the emergency response of a radiological incident including public safety / health personnel.
NATO/EU structures and agencies and NATO/EU members only.
Target audience for this course is NATO/EU officers ranging from OF-2 to OF-5 and OR-8 to OR-9 as well as equivalent civilian personnel serving also in military authorities assigned to NATO HQs/ EU bodies and agencies, missions and operations who are involved in the emergency response of a radiological incident.
Learning Objectives:
- Familiarization with the fundamentals of radiological consequence management and resilience;
- Basic understanding of the NATO/EU crisis management procedures, mechanisms, elements, and decision-making bodies;
- Familiarize participants with the CMDR COE, DOE, and the EADRCC as organizations and sources of crisis management assistance and support;
- Understanding emergency management Terms of Reference and its application to crisis resolution and consequence management;
- Familiarization with different types of radiation detection equipment and best practices of environmental sampling techniques;
- Collect, analyze, and present CM data for operational understanding and decision making using modelling and simulation tools and software;
- Maximize hands-on training and participant engagement activities.
Prerequisite:
None.
Methodology:
The course will be conducted as a residential course / event in the CMDR COE premises and Military formation 42600 - Musachevo.
The course consists of interactive lectures, developmental activities, practical tasks, tabletop exercises, and a scenario driven Capstone Exercise. Practical components of the course will be conducted at the Military formation 42600 – Musachevo and CMDR COE premises. Formative and summative assessments will be made in-class and will be monitored by dedicated mentors and SMEs.
CMDR COE Operational Laboratory staff will support the tabletop exercise and deploy relevant modeling and simulation systems in order to provide the necessary consequence management assessments to challenge the participant's decision-making skills and increase their experience and knowledge.
The CMDR COE, JCBRN-D COE, EADRCC as well as the DOE implement adult learning principles in its education and training (E&T) solutions. These solutions continuously seek and enabling the active involvement of participants in the process of learning by encouraging critical thinking, communication, and problem-solving based on individual approach and creativity. Chatham house rule will be followed throughout the course.
Language:
The command of English language should be at a professional level, according to the criteria stated in STANAG 6001. The minimum STANAG level is: 3-2-3-2 and the minimum civilian equivalent is: B2+/C1 in CEFRL.
Attendance:
Participants are expected to attend all course activities as the intense course programme does not allow for absences during the course. Late arrivals or early departures cannot be accepted. Certificate(s) for successful completion shall not be awarded in case of absences that are recorded.
Selected participants are responsible for arranging and covering their travel, accommodation and per diem. The CMDR COE could provide accommodation recommendations upon request.
Administrative information & Useful links:
- Sofia Municipality: https://www.sofia.bg/en/web/sofia-municipality/
- Sofia Airport: https://www.sofia-airport.bg/en/passengers
- Railway transport: http://www.bdz.bg/en/
- City mobility: https://www.sofiatraffic.bg/en/transport/schedules
- Sofia guide: http://www.sofia-guide.com
Course Fee:
No fees will be charged for the course.
Dress code:
General (both military and civilian): Smart casual. Practical work will be conducted with the BDU.
Optional (military): Uniform.
Cancellation:
Cancellation of participation is possible with a week notice prior to the start date of the course.