BG Robert A. Huston Pays Official Visit to CMDR COE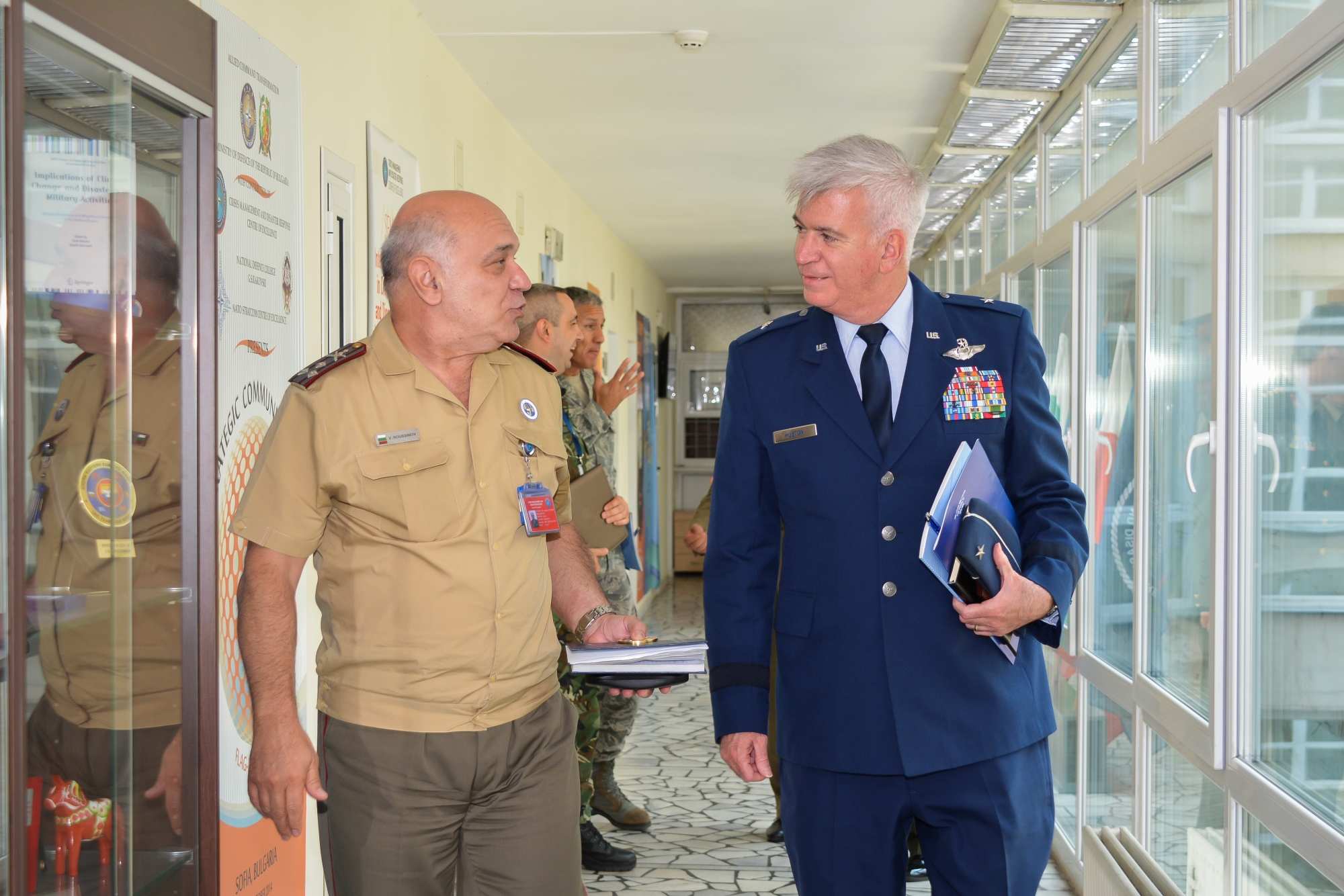 Date: (15-05-2018)
The Crisis Management and Disaster Response Centre of Excellence was honoured to welcome Brigadier General Robert A. Huston, Commander, NATO Headquarters Sarajevo, Bosnia and Herzegovina (BIH) on May 14, 2018.
The official visit of BG Huston to CMDR COE was conducted as a productive meeting between the distinguished guest and the CMDR COE Command Group, represented by CMDR COE Director Colonel Vassil Roussinov, Deputy Director Colonel Vasileios Palaiologos and Transformation Branch Chief Colonel Dariusz Dobron.
At the meeting, COL Roussinov introduced the Centre, focusing on its developed training and education capabilities, projects and initiatives in line with the established network of communication and cooperation with different national, international and regional organizations in the crisis management and disaster response domain.
BG Huston was particularly interested in CMDR COE's engagement and contribution to the regional projects in the area of disaster response. He expressed his willingness to continue working closely with the CMDR COE, supporting the beneficial collaboration of different institutions in the disaster response domain.
News