CMDR COE on 3rd place in Ekiden (Relay) Marathon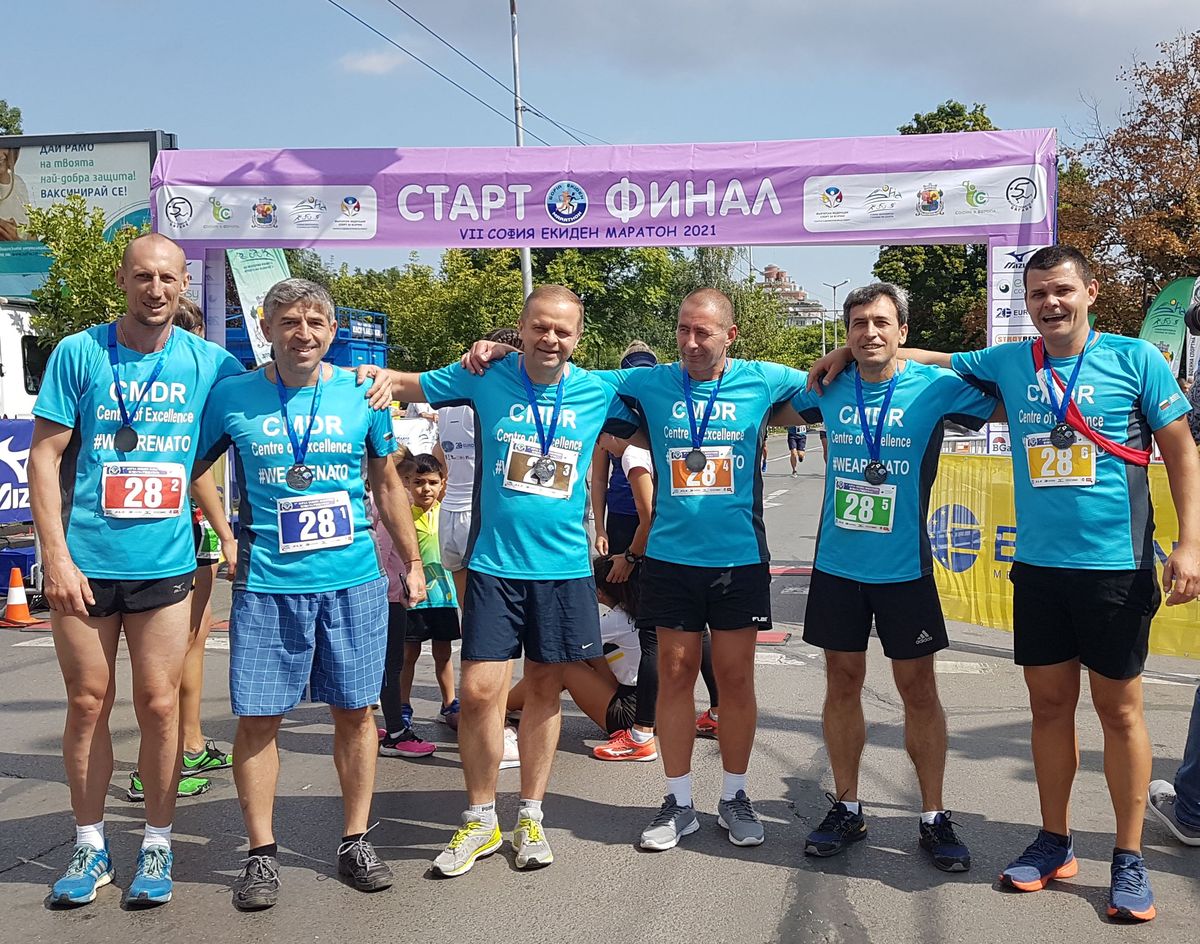 Date: (07-09-2021)
The CMDR COE Team won third place in the category Governmental Institutions at the 7th Sofia Ekiden (Relay) Marathon on 6 September 2021. Six members of the CMDR COE ran alongside representatives of several governmental and non-governmental institutions, as well as teams representing corporate organizations.
The CMDR COE team covered the total marathon distance of 42.195 km, divided in six legs (relay positions) – 5km, 10km, 5km, 10km, 5km, 7.195km. This year's Marathon marked 136 years of Bulgarian Unification and our team demonstrated evident team spirit and high motivation.
We congratulate our colleagues on this great success and wish them to maintain their excellent performance on similar future events!
Ekiden is a long-distance running relay race divided in several stages (legs). This sports event originates from Japan and is currently held worldwide on different occasions.
News