Deputy Director handover/takeover ceremony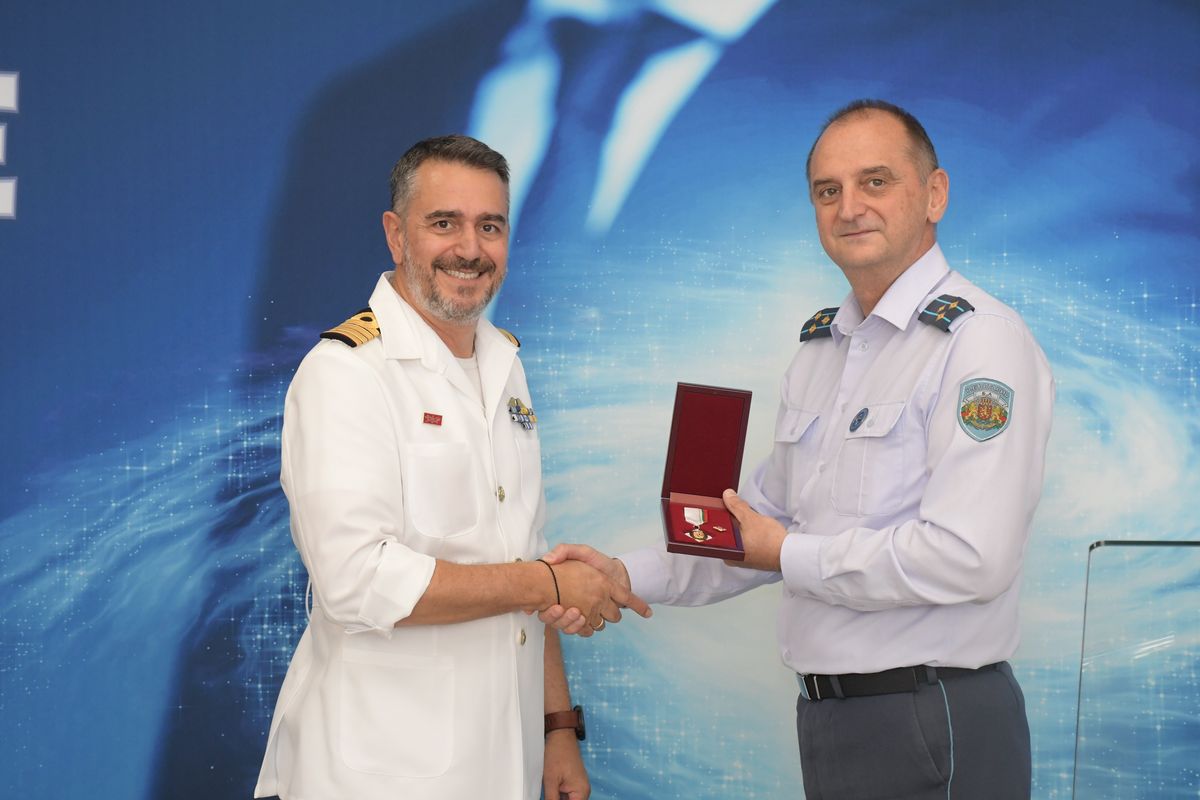 Date: (30-09-2022)
Captain (GRC-N) George Tzavaras handed over his duties as a CMDR COE Deputy Director to his successor Colonel Christos Sgouromallis, GRC A. The ceremony was held in the Brussels Hall at CMDR COE in the presence of the invited guests and personnel of the Centre.
For great achievements in service, professionalism and dedication in organizing and performance of his duties, for merits to the CMDR COE and contribution to the authority of the Centre and The Republic of Bulgaria as a
framework nation, and in connection with the end of his mandate as a Deputy Director of the CMDR COE, CAPT (GRC-N) has been awarded with Service Medal Ribbon "For Contribution to the Ministry of Defence.
The farewell ceremony was a unique occasion to express gratitude and appreciation to Captain (GRC-N) Tzavaras for the dedicated work in his 3-years term of service. On behalf of the CMDR COE family, Colonel Orlin Nikolov, CMDR COE Director, cordially thanked Captain (GRC-N) for his engagement in Centre's everyday duties, great professionalism and enthusiasm.
All CMDR COE personnel would like to express sincere gratitude to Captain (GRC-N) Tzavaras (Our George!) for his service and full commitment to the Centre.
News