Keynote Presentation: Foreign Disaster Relief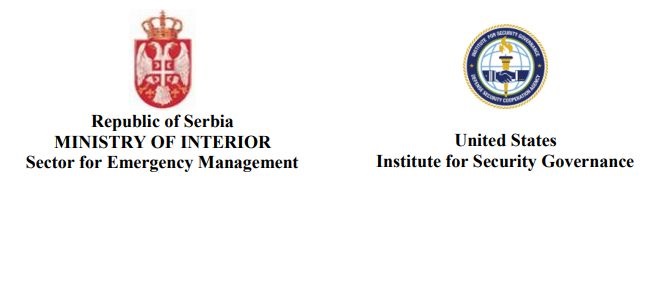 Date: (10-03-2021)
Two-day international Webinar (10-11 March) on "United States-Serbian Foreign Disaster Assistance" is going on. The Webinar is organised by the Sector for Emergency Management of the Ministry of the Interior of the Republic of Serbia (SEM) in close cooperation with the United States Institute for Security Governance/Civil Military Emergency Preparedness (CMEP) Program for the region of Southeast Europe and the US Army Corps of Engineers (USACE).
Colonel Orlin Nikolov, Director Crisis Management and Disaster Response Centre of Excellence, has been invited to be a key-note speaker on one of the lead topic areas: Foreign Disaster Relief.
The international webinar is conducted in order to exchange knowledge and experience on the mechanisms of cooperation and implementation of operational activities of receiving and sending international humanitarian aid in case of disasters and their harmonization with international modalities and standard procedures. The discussions will provide the opportunity to exchange views among national and select international stakeholders regarding national foreign disaster assistance practices. Purpose of this webinar is focused on familiarizing participants with disaster preparedness responsibilities at all levels of government with the role of risk management in all hazards with full cycle emergency management.
News