CMDR COE in Sofia Ekiden (Relay) Marathon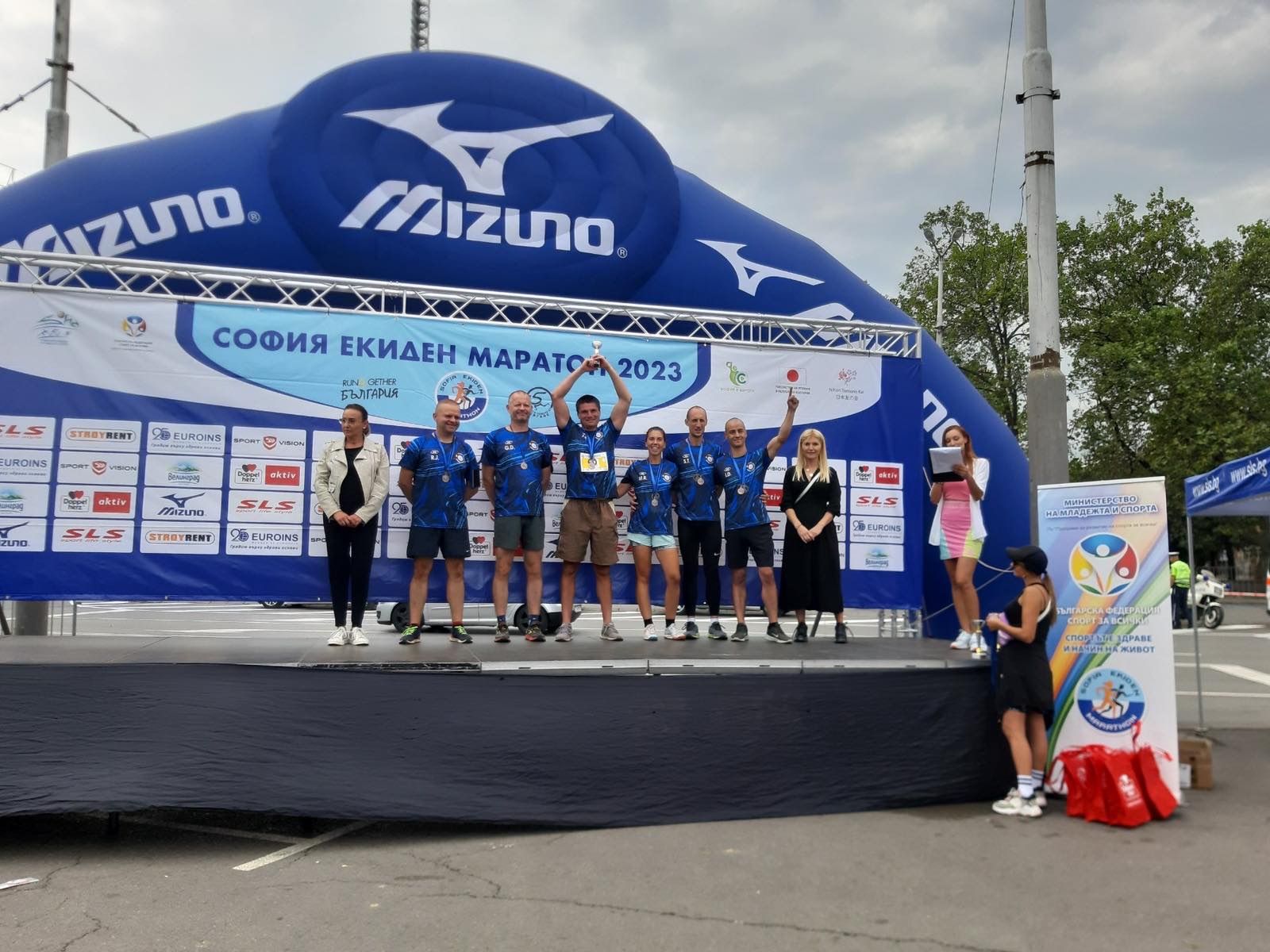 Date: (07-09-2023)
The CMDR COE Team has gained the third place in the Governmental structures category (after the cadets from the Minister of Interior Academy and the team of Fire Protection and Civil safety directorate) at the 9th Sofia Ekiden (Relay) Marathon. With a total time of 3:13:04 it took 41 place in a roster of all 86 teams.
Again the event was in honor of the anniversary of the Unification of Principality of Bulgaria and Eastern Rumelia, as our team has demonstrated high motivation and enthusiasm, competitive spirit and great sports fit. We congratulate our colleagues on this great success and wish them to keep the cup years ahead and share the sport spirit with all us.
Ekiden is a long-distance running relay race divided in several stages (legs). This sports event originates from Japan and is currently held worldwide on different occasions. As written in Japanese – "Ekiden" is a combination of the words "station" (駅) and "transmit" (伝).
News