Disaster Relief in CSDP Context Course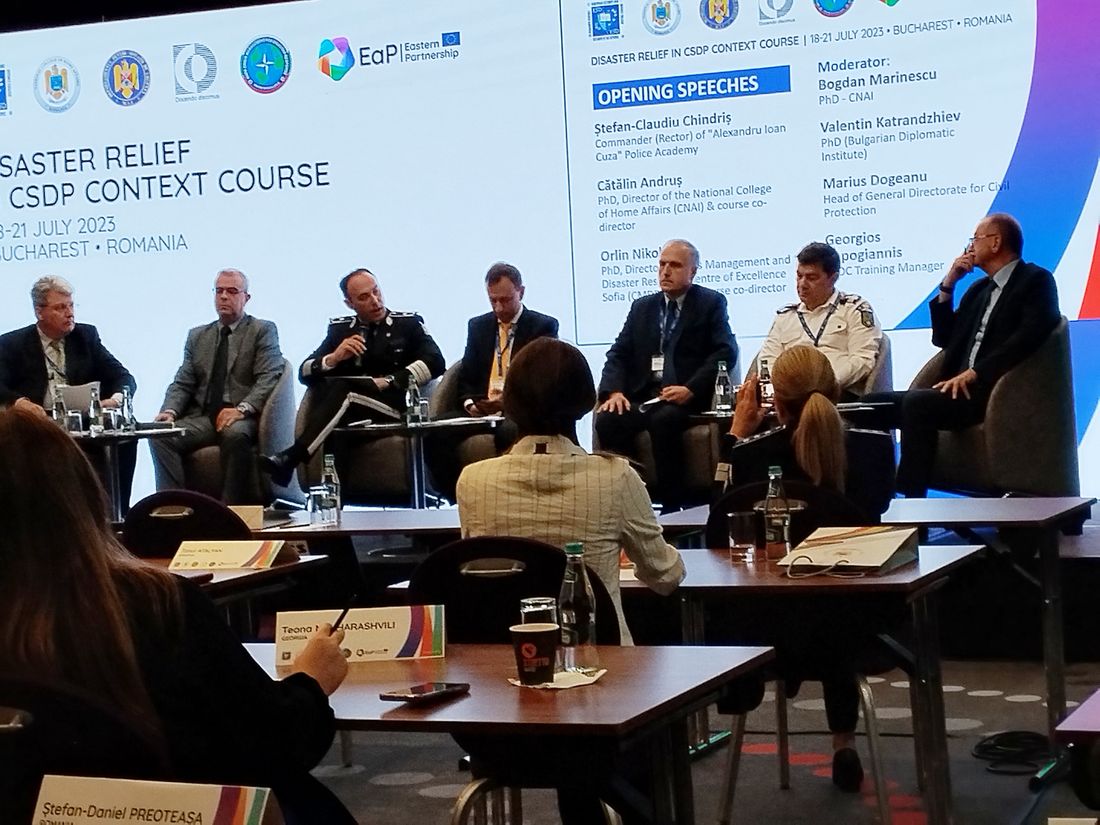 Date: (18-07-2023)
From 17 to 21 July 2023 in Bucharest, Romania our Centre and the Diplomatic Institute to the Minister of Foreign Affairs of Bulgaria in close cooperation with the Romanian National College of Home Affairs are conducting the Disaster Relief in CSDP Context Course under the auspices of the European Security and Defence College.
The course has been opened by the two course co-directors: Police Quaestor Cătălin Andruș, PhD, Director of the National College of Home Affairs (CNAI) and Colonel Orlin Nikolov, PhD, CMDR COE Director in the presence of Georgios Kapogianis - ESDC training manager and other senior officials.
This residential course brought together a group of people with civilian (diplomatic/consular, police, judicial, intelligence, humanitarian NGO staff) and military backgrounds, having expertise and operational experience in civil protection, disaster relief and/or humanitarian assistance, together with personnel from the Eastern Partnership countries.
We thank all course participants for their active engagement in the event and we wish them success in their future endeavors!
News