CMDR COE Welcomes EUMC Chairman General Mikhail Kostarakos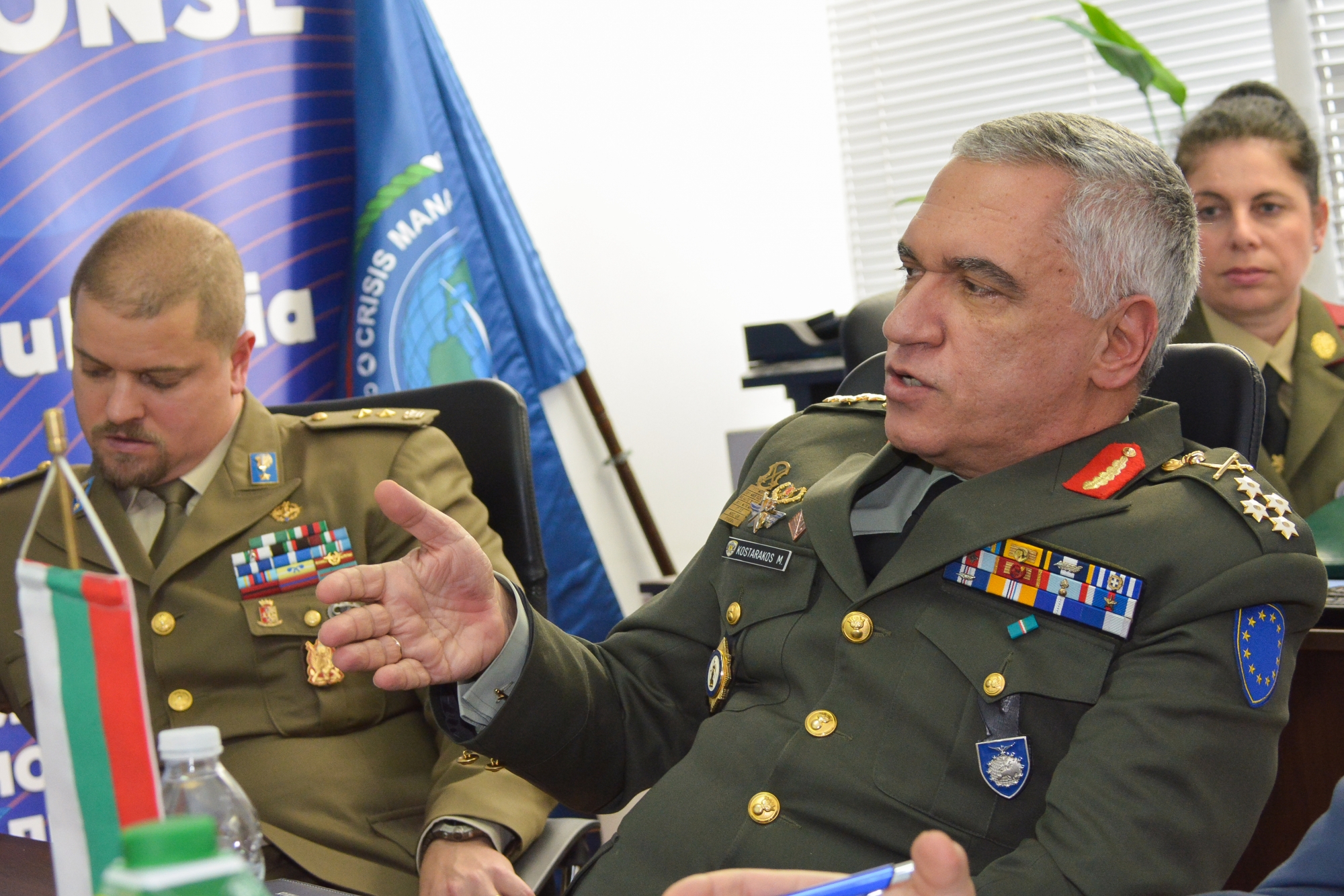 Date: (25-01-2018)
On 25 January 2018, the CMDR COE was honoured to welcome the Chairman of the EU Military Committee, General Mikhail Kostarakos.
General Kostarakos met with CMDR COE's Director and Chiefs of Branches as part of his official visit to the Republic of Bulgaria at the invitation of the Bulgarian Chief of Defense Lieutenant General Andrey Botsev.
The CMDR COE Director Colonel Vassil Roussinov presented the Centre, focusing on its current organisation, projects, developed training and education capabilities and strategic perspectives.
General Kostarakos and Colonel Roussinov discussed various opportunities for CMDR COE's future engagement in support of both NATO and EU projects in the domain.
News