Project Manager and Exercise Director for VIKING 18 visits CMDR COE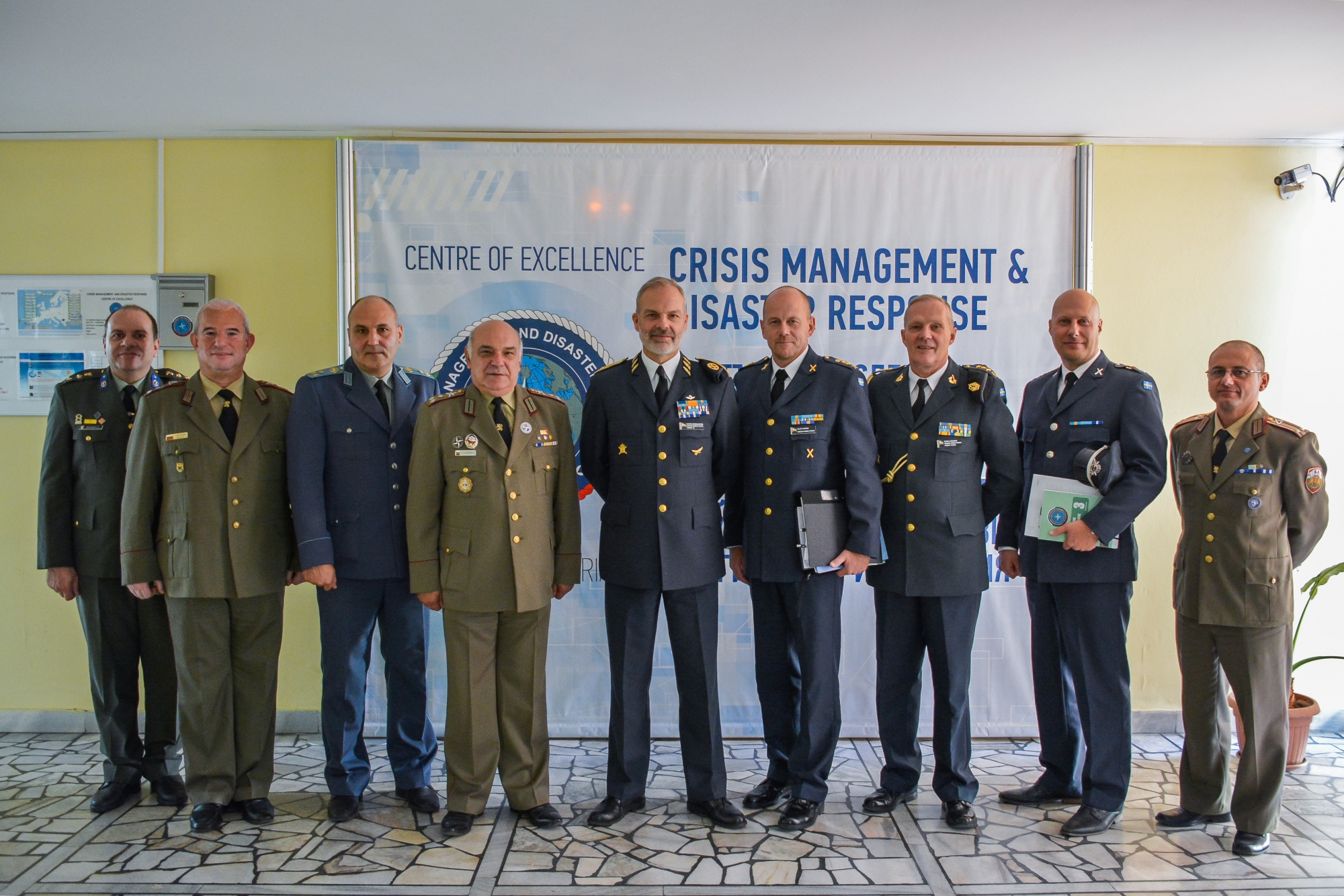 Date: (20-10-2017)
Members of the Core Planning Team for the Computer Assisted Exercise (CAX) VIKING 18, led by the Project Manager and Exercise Director MG Anders BRÄNNSTRÖM visited the Crisis Management and Disaster Response Centre of Excellence (CMDR COE) on 19 October 2017. The delegation met with COL Vassil ROUSSINOV, CMDR COE Director, COL Milen MILKOV, Education and Training Branch Chief and LTC Anastasios VASILEIOU - Section Head and Acting Hellenic Armed Forces Seniour National Representative. Present at the event was also a team from Operations and Training Directorate, Bulgarian MOD led by COL Dimcho JECHEV.
Subject of the meeting was the future CMDR COE involvement in the planning, execution and analysis of VIKING 18, scheduled for April 2018. The exercise is to be held "In the spirit of Partnership for Peace" in Sweden involving civilian, military and police authorities dealing with a multidimensional crisis in an unstable environment. The exercise play is to be augmented by remote sites, one of which will be CMDR COE, experimenting and verifying its new Operation Lab capability.
CMDR COE's Director presented the Centre's role, function and initiatives in becoming a focal point in the Crisis Management and Disaster Response domain, which facilitated better appreciation of the possible support. The presentation was followed by a discussion on the possible ways of future cooperation.
News