CMDR COE hosted Partnership Realtime Information, Management and Exchange System (ePRIME) Training Course.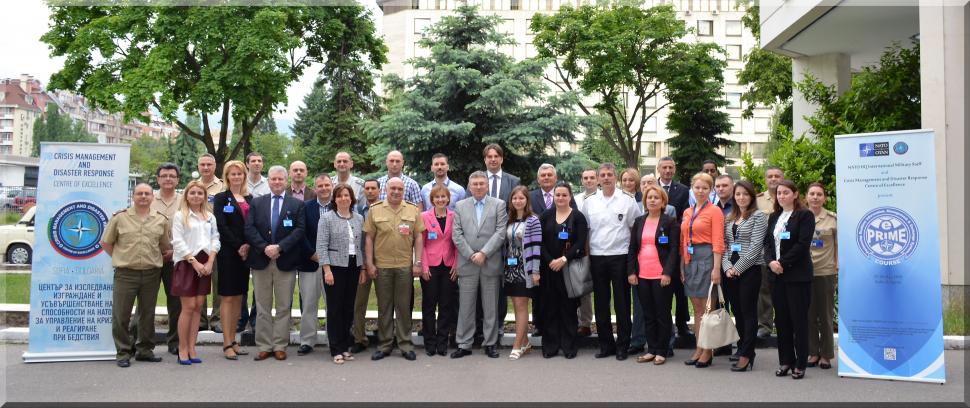 Date: (27-05-2015)
On May 27th 2015 the Bulgarian Deputy Defence Minister, Mr. Dimitar Kyumyurdzhiev formally opened the Partnership Real time Information, Management and Exchange system (ePRIME) training course. This event is organized by the Cooperation and Regional Security Division, NATO HQ International Military Staff, led by Rear Admiral Emil Eftimov. This course is hosted by the Crisis Management and Disaster Response Center of Excellence (CMDR COE).
This course was held on 27-29 May 2015 and is designed for beginners with very little or no experience with e-PRIME system, involving 30 participants from NATO and partner nations. For the first time this course is organized off-site, away from NATO HQ and for the first time representatives from the Bulgarian company responsible for the technical development of the ePRIME presented during the course, providing technical support and adding professional expertise.
ePRIME started in 2001 as a collaboration between NATO and Switzerland in support of Partnership for Peace (PfP). Since the PfP members are geographically separated and used incompatible platforms, all of the information about the cooperation programs is exchanged over the Internet. Of course, ePRIME ensures that the exchange is secure and that members are protected.
News