Five-day Crisis Management and Disaster Response Course was successfully conducted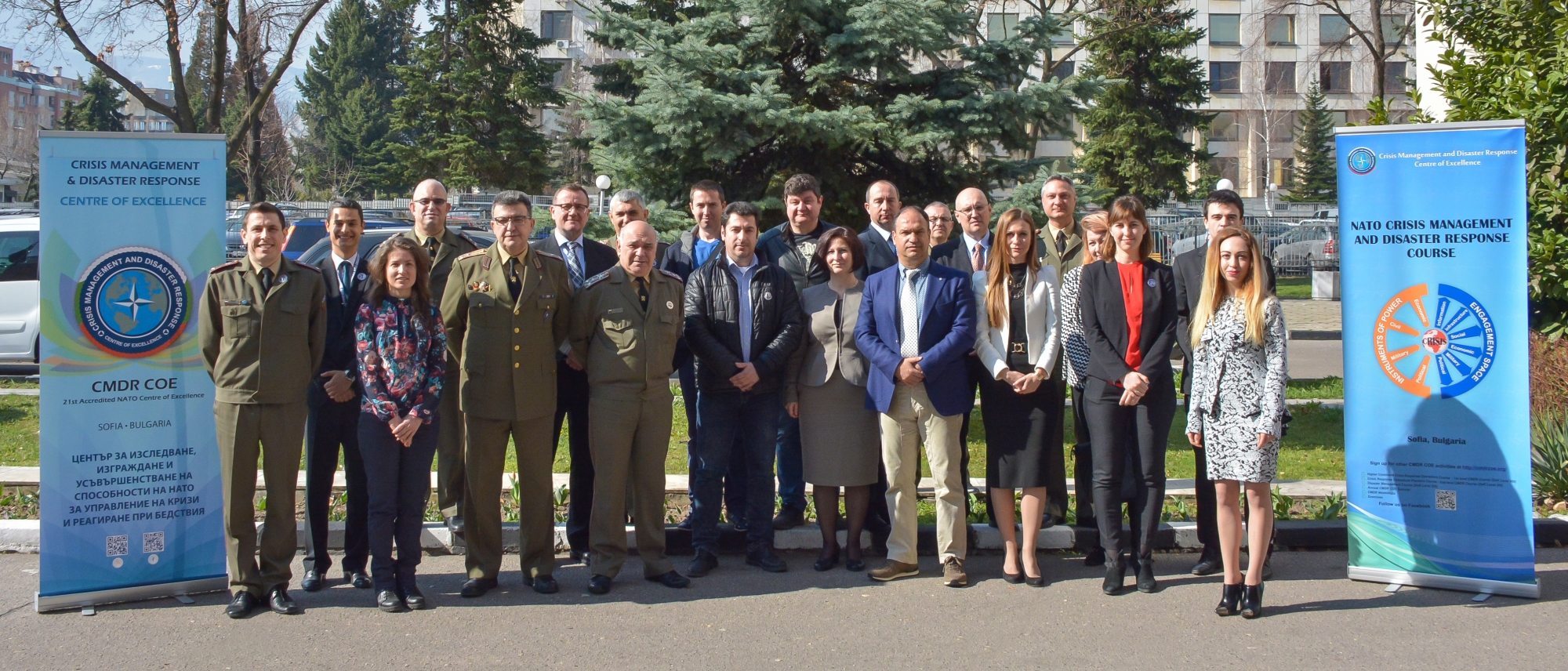 Date: (24-03-2017)
The Crisis Management and Disaster Response Course was held from 20 to 24 March 2017 at the CMDR COE.
The aim of the course was to provide the attendees with basic knowledge to NATO Crisis Management, NATO Crisis Response System and its complementary elements - NATO Crisis Management Process, Civil Emergency Planning and Operations Planning, as well as Disaster Response main actors. The assigned learning objectives were fully covered which contributed to achieving the course aim.
The event was attended by experts from JFC Naples, Danish Home Guard, Bulgarian Ministry of Defence and Air Force Command, Directorate General Fire Safety and Civil Protection of the Ministry of Interior.
Sharing experience during the discussions and the team works added great value to the knowledge of the participants.
The CMDR COE team expressed special appreciation to the guest speakers for their presentations on topics United Nations Role in Disaster Response, NATO Crisis Management Fundamentals, NATO Civil Emergency Planning, European Union Crisis Management and Civil Protection Mechanism, and International Federation of Red Cross and Red Crescent Societies.
News