CMDR COE and EADRCC Hold Exercise "CRNA GORA 2016" Lessons Identified Conference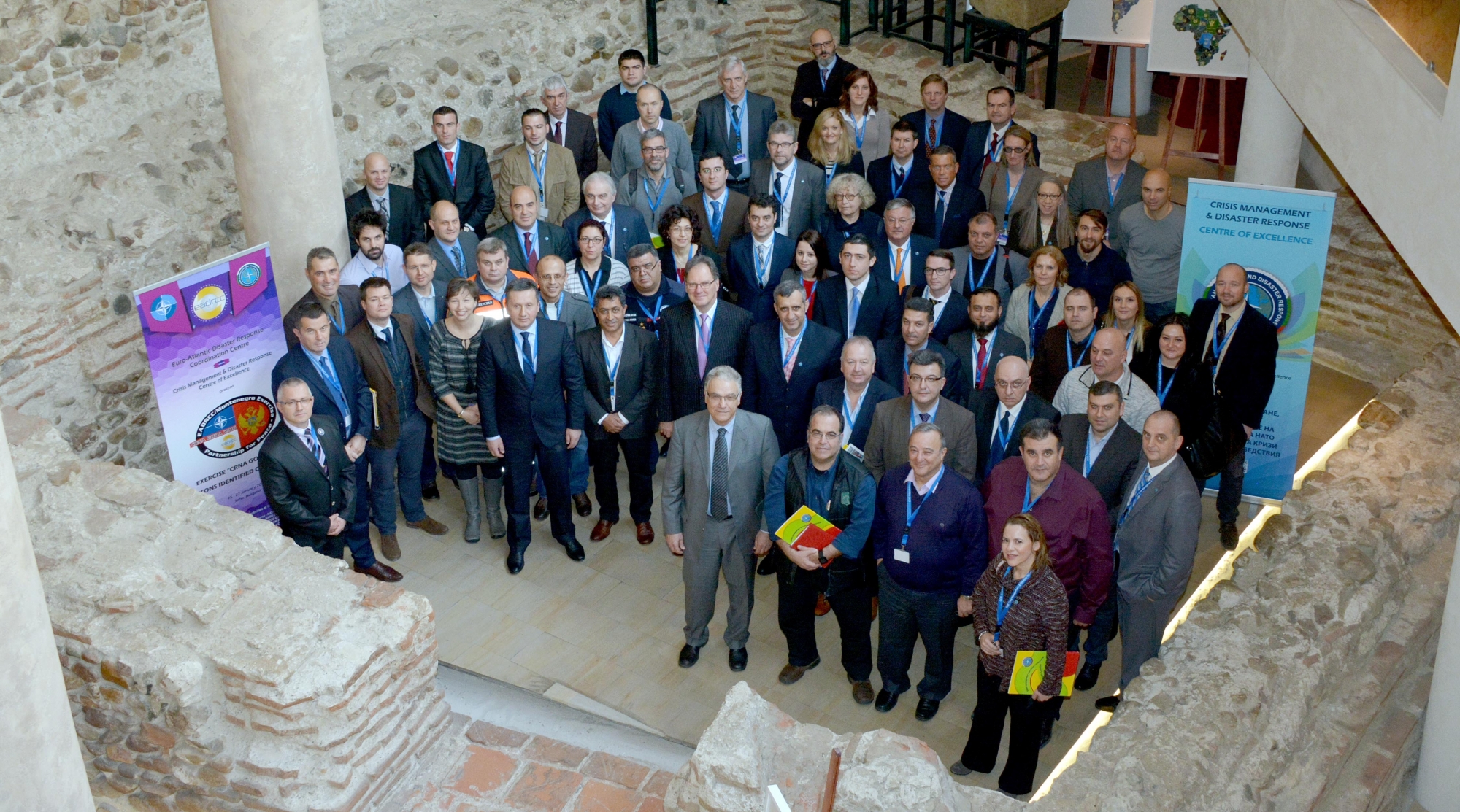 Date: (26-01-2017)
The Crisis Management and Disaster Response Centre of Excellence (CMDR COE) together with the Euro-Atlantic Disaster Response Coordination Centre (EADRCC) conducts the "CRNA GORA – 2016" Lessons Identified Conference from 25 to 27 January 2017 at Arena di Serdica Hotel, Sofia, Bulgaria.
The EADRCC held a consequence management command-post and field exercise "CRNA GORA 2016" on 31 October – 3 November 2016. The exercise was jointly organized by the EADRCC and the Directorate for Emergency Management of the Ministry of Interior of Montenegro.
The present Conference provides an ample opportunity for participants and key stakeholders in the field of Consequence Management to further strengthen cooperation and refine joint activities by applying an integrated approach to lessons identified from the exercise.
The event brings together representatives from NATO Allied nations, namely Albania, Bulgaria, Croatia, the Czech Republic, France, Germany, Italy, Romania, Slovenia Spain, UK, and USA; NATO Partner nations across NATO partner frameworks including the Euro-Atlantic Partnership Council (EAPC), Armenia, Austria, Azerbaijan, Bosnia and Herzegovina, Finland, Georgia, Serbia, Sweden, FYR Macedonia, Ukraine; the Mediterranean Dialogue, and Partners Across the Globe.
---> Photo Gallery of the event
News