CMDR COE HAS THE PRIVILEGE TO WELCOME H.E. GRIGORIOS VASSILOCONSTANDAKIS THE AMBASSADOR OF THE HELLENIC REPUBLIC TO THE REPUBLIC OF BULGARIA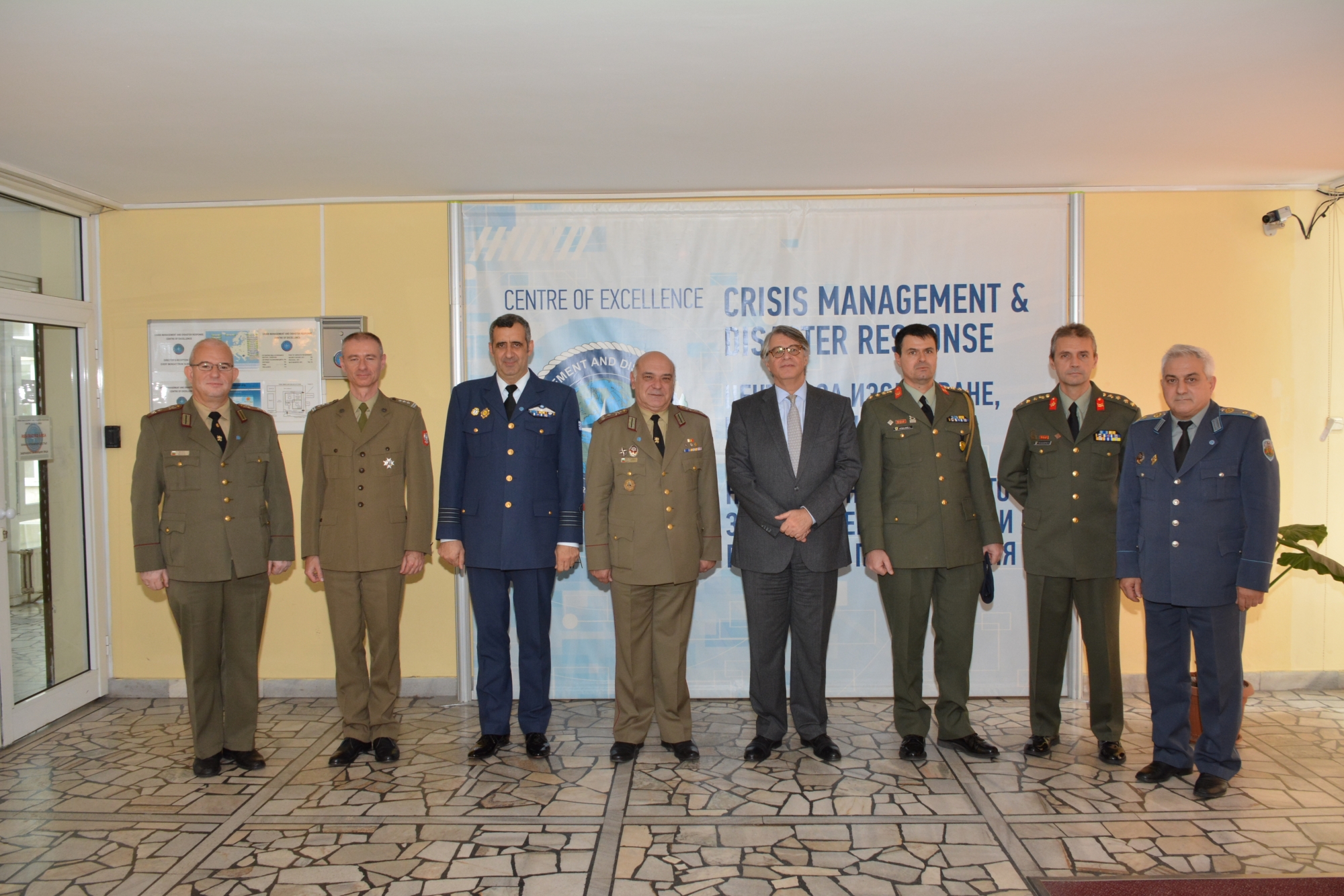 Date: (01-12-2016)
The Ambassador of the Hellenic Republic to the Republic of Bulgaria H.E. Grigorios Vassiloconstandakis visited the Crisis Management and Disaster Response Centre of Excellence (CMDR COE) on 1 December 2016. He met with CMDR COE Director Colonel Vassil Roussinov, Deputy Director Colonel Panagiotis Aposporis and Branch Chiefs.
The official meeting was conducted in a professional, productive and highly cooperative manner. The CMDR COE Director presented the Centre, highlighting its current organization, projects, developed training and education capabilities and future activities.
The Ambassador H.E. Vassiloconstandakis expressed his willingness to continue working closely with the CMDR COE, strengthening the beneficial cooperation between the Centre and the Hellenic Republic as a Sponsoring Nation.
News