Solidifying partnership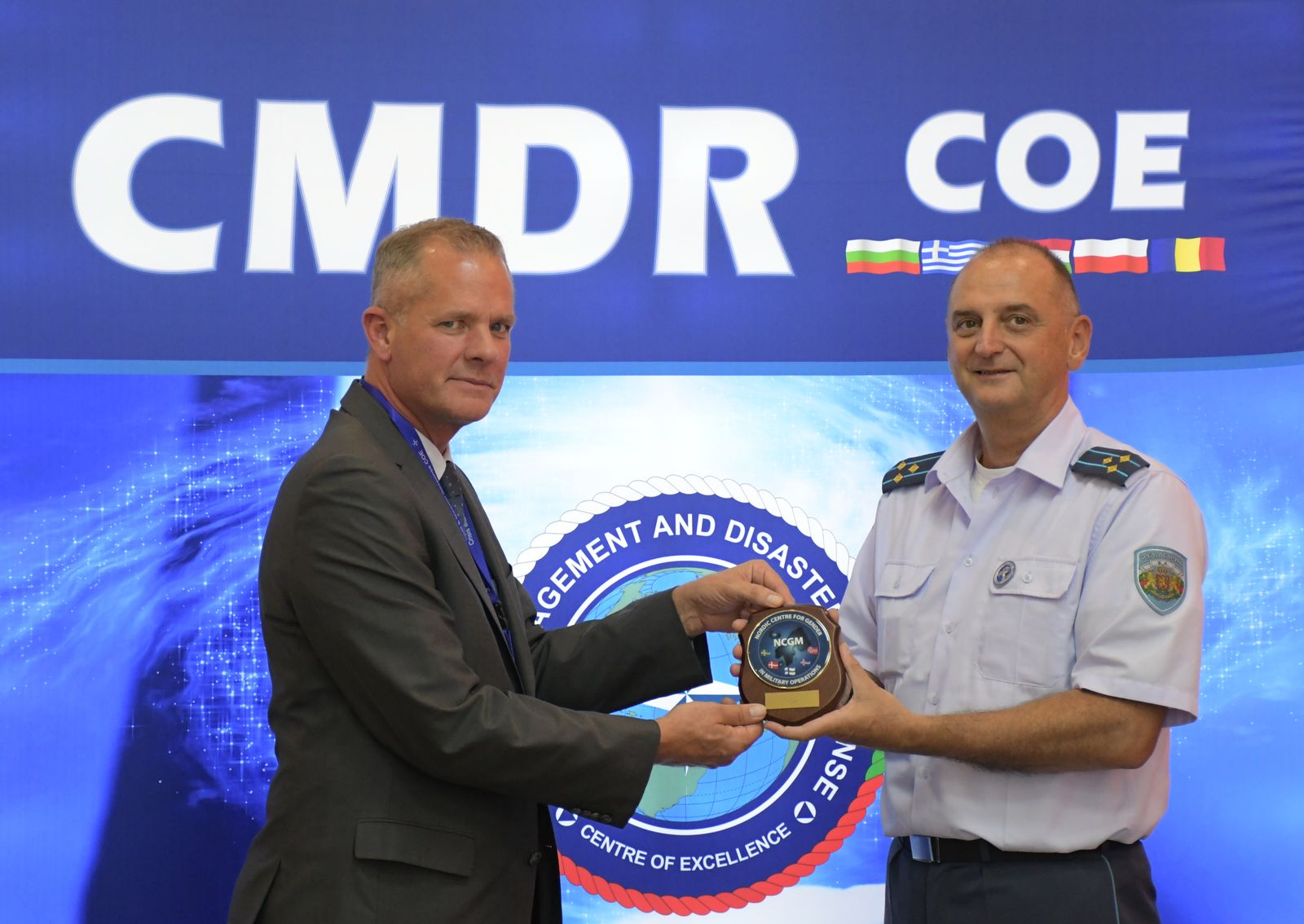 Date: (02-10-2023)
Sofia, 29 SEPT 2023. The CMDR COE Director, COL (OF-5) Orlin NIKOLOV, met with LTC (OF-4) Olov KESSELMARK, Commandant of the Nordic Centre for Gender in Military Operations (NCGM). The CMDR COE and the NCGM, NATO's Department Head for the Gender in Military Operations (GMO) discipline, have enjoyed a fruitful and long-standing cooperation. The two Centres joined forces in developing an original training solution with the aim to enable a common understanding of the role and responsibilities of gender focal points in contribution to the integration of gender perspectives.
The two training institutions share the delivery of the NATO-approved Gender Focal Point course and systematically work towards maintaining its relevance and utility.
OF-5 Nikolov and OF-4 Kesselmark took stock of joint activities and charted a collaborative way ahead for the two Centres emphasizing continuous support for mutually beneficial initiatives, and the exchange of expertise and best practices.
News