Multinational Crisis Management Course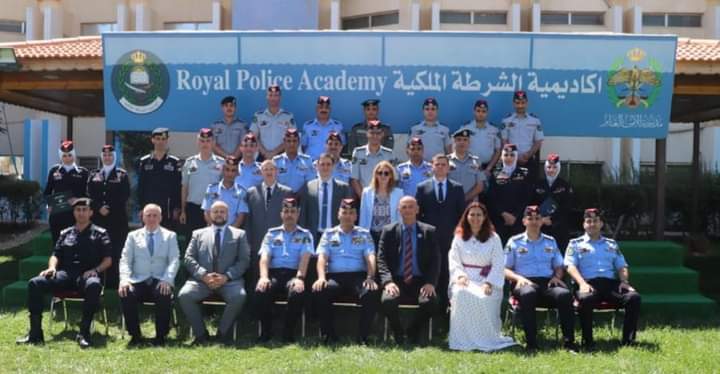 Date: (25-09-2023)
In the fulfilment of а project developed in the framework of the Updated Defense Capacity Building Package for Jordan (agreed by the Partnerships and Cooperative Security Committee with Jordan in June 2021), Mobile Training Team (MTT) from the CMDR COE in close coordination with the Jordanian Public Security Directorate (PSD) conducted the "Multi-National Crisis Management Course".
The 5-day course, conducted in the Royal Police Academy in Amman, Jordan for the time 17-21 September, 2023 aimed to train a core group of Jordanian PSD staff and key personnel from multiple ministries and institutions, as well as governorates and thus supported the institutionalization of procedures and processes across different governmental levels.
The CMDR COE team delivered advanced training and built knowledge, skills, as well as practical competences in the field of Crisis Management with a focus on political, civil and military diplomacy, including policies, processes, tools and stakeholders. The attendees listened presentations on crisis diplomacy, deployed policies, tools and actors in the contemporary security environment, NATO's cooperation with relevant IOs and NGOs as part of a Comprehensive Approach to security.
News