Building Integrity in CMDR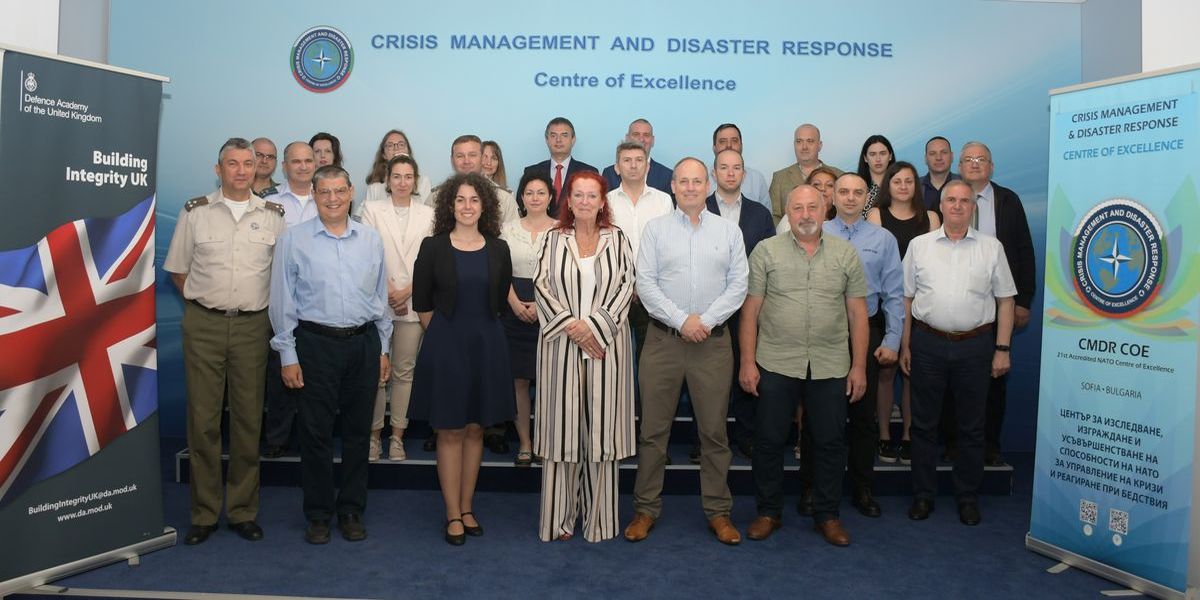 Date: (29-06-2023)
From 26 to 29 June 2023, the CMDR COE had the pleasure of hosting and co-delivering, in close cooperation with the BI UK Team from the Defence Academy of the United Kingdom, the Building Integrity in Crisis Management and Disaster Response Course. This residential course brought together a group of civilian and military learners, and provided them with a venue for active exchange of best practices and expertise in their respective fields of activity.
The course content raised further the learners' awareness of the multiple challenges to integrity in the fields of human resource management and leadership while additionally broadening their knowledge about the available resources and approaches, which could assist them when tackling those challenges. Furthermore, the highly-motivated group of learners was familiarised with the importance of efficient public financial management and effective use of media and strategic communications. In addition, the corruption risks in procurement and logistics, complex security environments, disaster relief and civil emergencies were presented to the course group.
We thank all course participants for their active engagement in the event and we wish them success in their future endeavours!
News