Disaster Risk Management Course for the Jordanian Public Security Directorate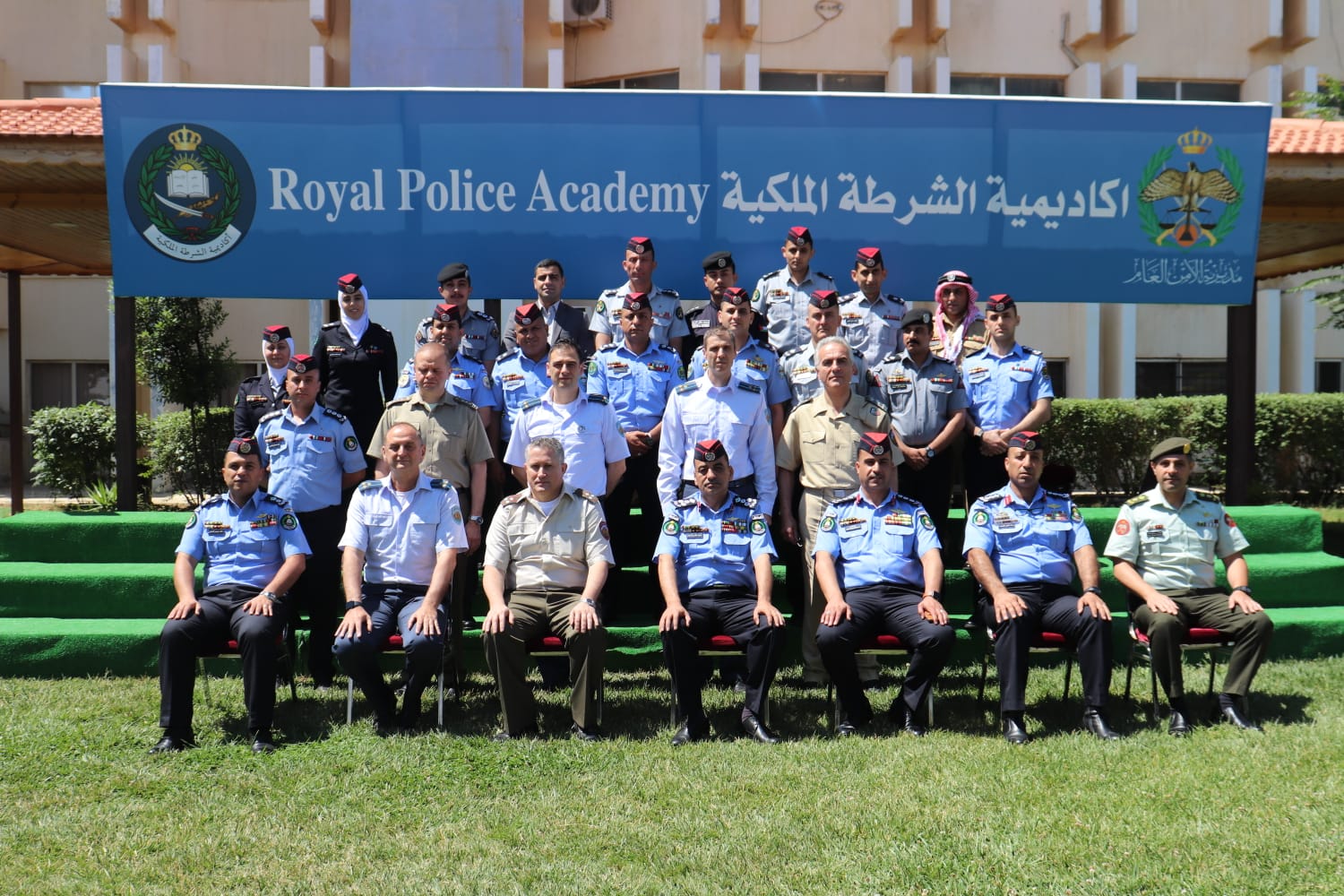 Date: (19-06-2023)
In the fulfilment of а project developed in the framework of the Updated Defense Capacity Building Package for Jordan (agreed by the Partnerships and Cooperative Security Committee with Jordan in June 2021), Mobile Training Team (MTT) from the CMDR COE led by Col. Orlin Nikolov in close coordination with the Jordanian Public Security Directorate (PSD) conducted the "Disaster Risk Management Course".
The five-day course, conducted in the Royal Police Academy in Amman, Jordan for the time 11 – 16 June 2023 aimed to train a core group of Jordanian PSD staff and key personnel from multiple ministries and institutions, as well as governorates and thus supported the institutionalization of procedures and processes across different governmental levels.
The CMDR COE team delivered advanced training and built knowledge, skills, as well as practical competences in the field of risk management, including identification, analysis and evaluation. Risk treatment, monitoring and costs estimation in the field of crisis and disaster management were also addressed.
During this very productive week, the CMDR COE members attended a special event organized by the Bulgarian Ambassador in Amman – His Excellency Mr. Dimitar Mihaylov, where col. Nikolov gave a presentation about the COE mission, objectives and future activities. Representatives of some Embassies placed in Amman attended the event and expressed their gratitude and readiness to develop partnership with the CMDR COE.
News