Future cooperation between the CMDR COE and the GATE Institute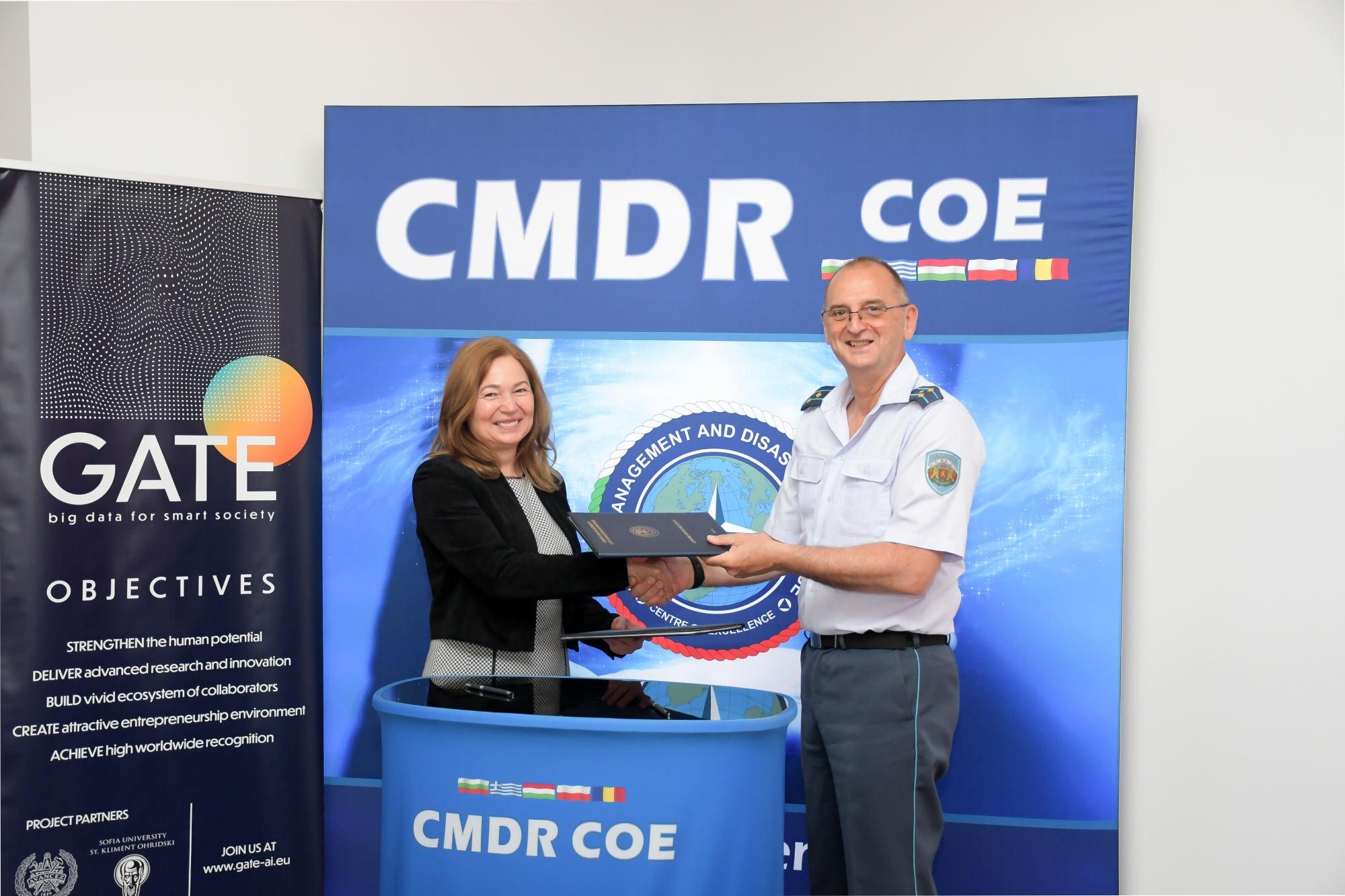 Date: (06-06-2023)
On Tuesday 6th of June 2023, the Director of Big Data for Smart Society Institute (GATE), Prof. Silvia Ilieva, and the Director of the Crisis Management and Disaster Response Centre of Excellence, Colonel Orlin Nikolov signed a framework agreement at the CMDR COE premises. The agreement establishes future cooperation between the two organizations in the fields of emergency and crisis management, resilience building, disaster response and innovation in security and defence.
In 2022, the GATE Institute, which is part of Sofia University "St Kliment Ohridski", was selected as a NATO test centre in the field of big data and artificial intelligence as part of the NATO Defence Innovation Accelerator for the North Atlantic (DIANA). DIANA provides future opportunities for dual-use innovation, which will develop and strengthen the transatlantic innovation ecosystem. By cooperating with the CMDR COE, the GATE Institute will be able to gain valuable insights into NATO's latest priorities when it comes to new emerging technologies. This will reinforce the Institute's position as a test centre for DIANA.
Both organizations will benefit from their future work together through the exchange of expertise and experience in the fields of resilience building and helping to bridge the gap in the pace of technological development between individual NATO members. This beneficial cooperation was also demonstrated during CMDR COE's Annual Conference where a representative from GATE was invited to talk about the work of the Institute and how it contributes to NATO's projects and priorities in light of newly arising threats.
News