Four days of insightful deliberations and exchange among future Gender Focal Points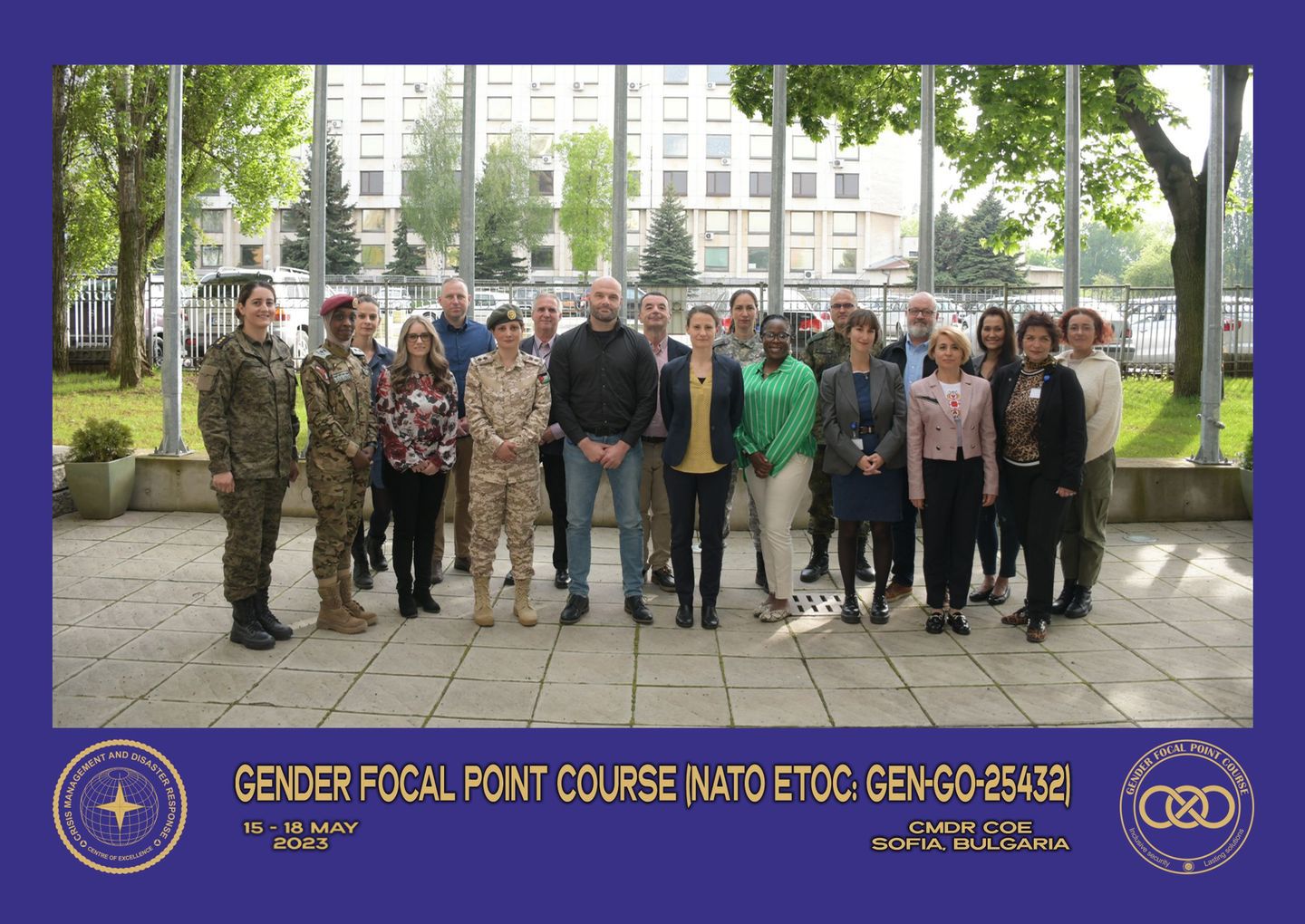 Date: (19-05-2023)
Once again in person!
The CMDR COE was delighted to welcome a group of military and civilian learners placed at the strategic and operational levels to the NATO-approved Gender Focal Point course that took place on 15-18 May 2023. Delivering the course face-to-face is something we have been looking forward to for over 3 years.
Intensive four days of instruction, discussions, and practical exercises on the integration of gender perspectives and the role and function of GFPs within their respective functional area and chain of command.
The group of highly motivated learners identified gendered stereotypes and biases; offered ways for improved awareness and understanding of gender in security and defence, and generated a wealth of ideas for advancing gender mainstreaming within their respective organisations. Learners practiced advocating for and supporting the implementation of NATO's commitments to the Women, Peace and Security agenda and familiarised with the importance of the Alliance's gender advisory structure in facilitating collaborative exchange.
The CMDR COE should like to express gratitude to the team of subject-matter instructors and facilitators for their valuable contributions to the organisation and delivery of this learning experience.
We also warmly welcome the new cohort of certified GFPs to the wider community of practice and wish them best of success in their future endeavours!
The next GFP course iteration is planned for October 2023, and will be delivered online. Further information and application, available here à https://www.cmdrcoe.org/menu.php?m_id=40&c_id=71
News