Autumn 2022 Internship Programme was successfully completed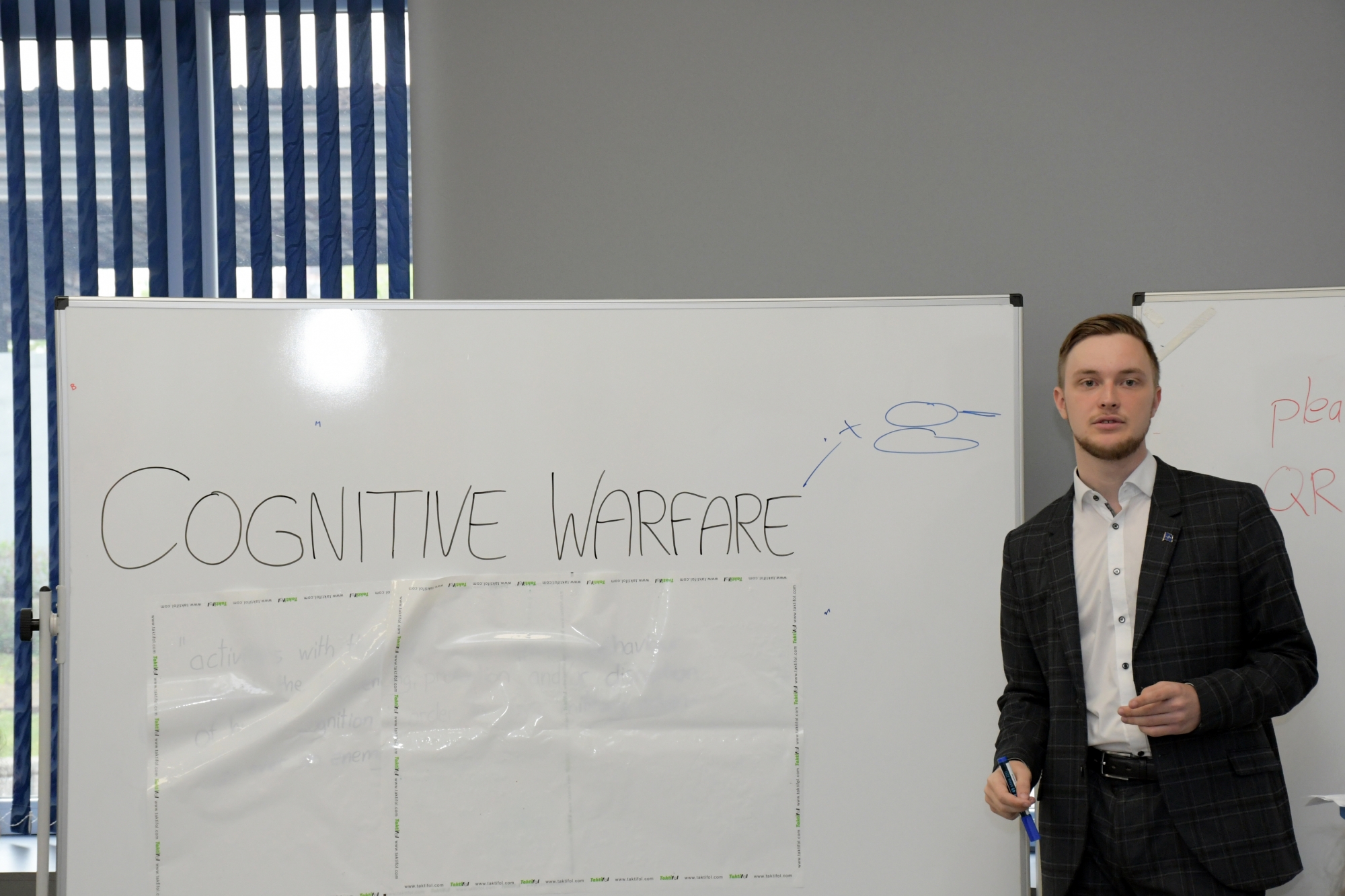 Date: (20-04-2023)
The CMDR COE Internship Research Paper presentation took place today, April 20th, 2023 in front of the CMDR COE team of experts. The intern Tjard Sattler has been actively involved in the everyday tasks of the Centre of Excellence since November 2022. Besides working on his research paper that focuses on the topic of "Cognitive Warfare impact on Strategic Decision-Making in NATO", he was contributing to the organization and smooth-running of the courses offered by the Centre.
His work was supervised by LTC Svetozar Bosilkov. The CMDR COE will expand its work and focus on the topic of 'Cognitive Warfare' in a course that will be offered for the first time this July.
At the end of his presentation, Tjard Sattler received a certificate of appreciation from the CMDR COE Director, COL Orlin Nikolov for his hard work and efforts during the 6-month internship and for the success of his research.
News