Developing relations with Turkiye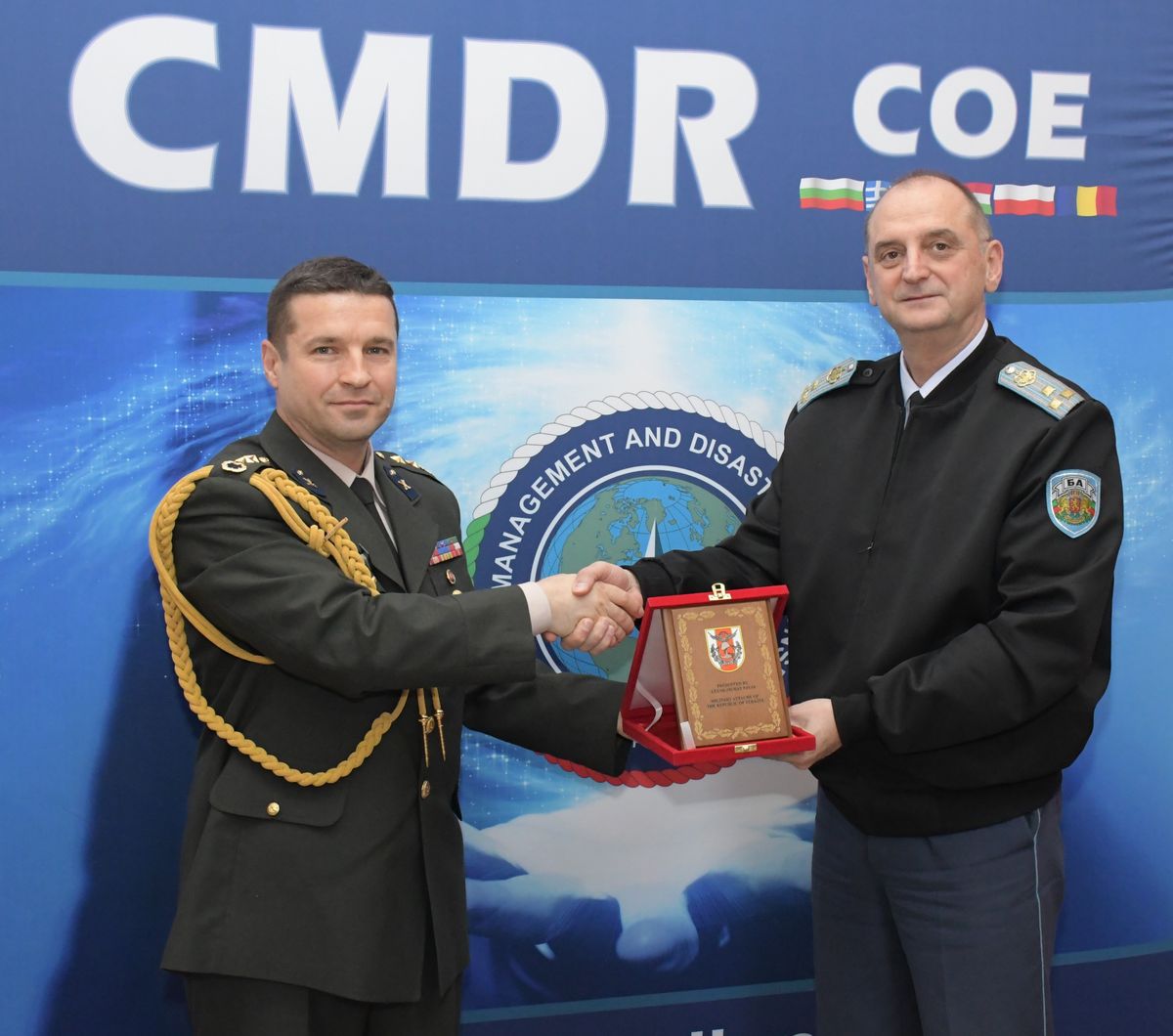 Date: (22-03-2023)
On March 22, 2023, the Crisis Management and Disaster Response Centre of Excellence (CMDR COE) welcomed LtC Murat Payas, the military attaché of the Republic of Turkiye in Bulgaria.
The meeting was in continuation of the formal talks between the Centre and Turkiye, established last year when General Yasar Guler, Commander of the Turkish Armed Forces visited the CMDR COE.
The CMDR COE Director presented the concept and specifically the organization of CMDR Centre whilst the Branch Chiefs introduced main activities performed in their respective areas. Special focus in discussion was on the Centre's responsibilities, the occupied positions in the organization as well as its funding and Sponsoring nations' engagements.
News