CMDR COE representatives in Doha, Qatar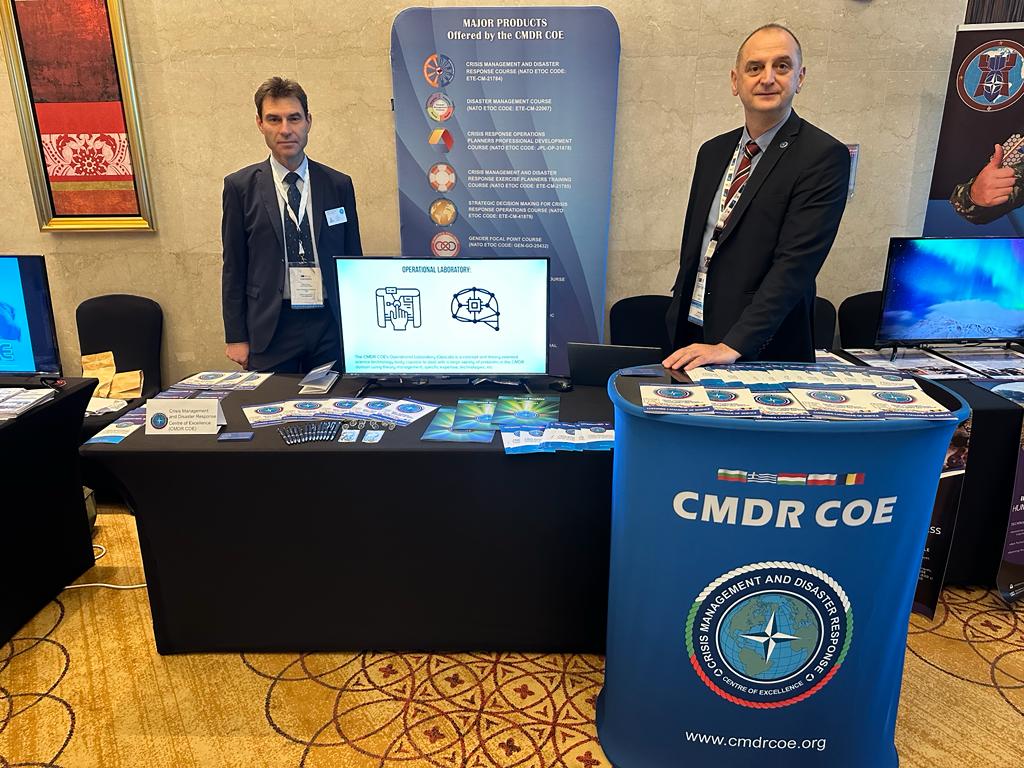 Date: (13-03-2023)
ACO Partnership Directorate (PD) conducts the annual Military Strategic Partnership Conference 2023 (MSPC 2023), 13 March — 17 March 2023, in Doha, the capital of Qatar.
CMDR COE representatives attend the conference to support overall Allied Command Operations' (ACO) efforts to advance the NATO partnership processes and programmes; secure planning of efforts; and, provide at minimum an 80% solution to 2023/24 Partner Capitals' ambitions for Education, Training, Exercise and Evaluation (ETEE).
Parallel to the Conference, an exhibition for NATO Education and Training Facilities (NETFs), Centres of Excellences (COEs), Partnership Training and Education Centres (PTECs), and all NATO-accredited Education and Training Facilities (ETFs) engaged in supporting military partnership activities takes place. COL Orlin Nikolov and COL Plamen Iliev present the activities and products offered by the Centre in the field of crisis management and disaster response.
News