CMDR COE Director′s visit in Serbia, 02-03 March 2023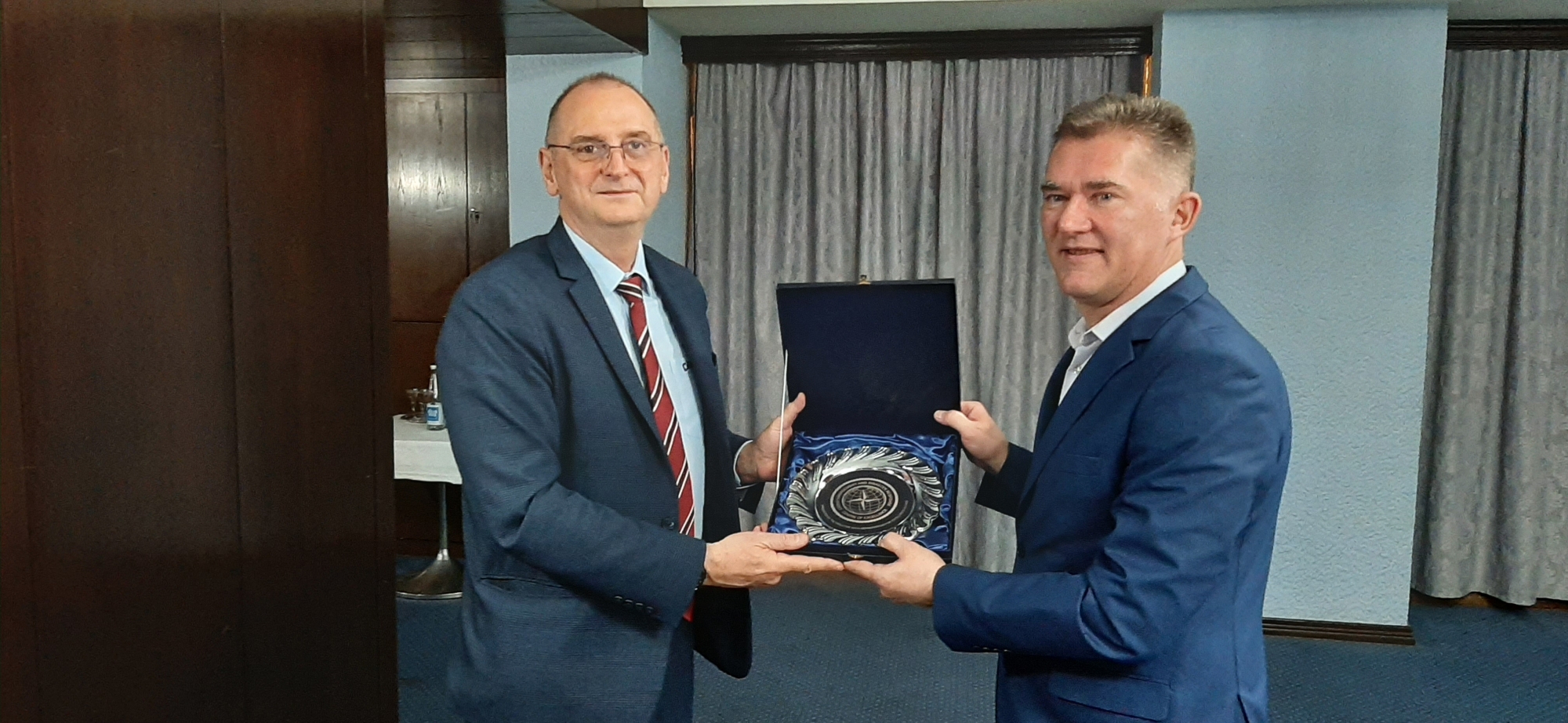 Date: (03-03-2023)
Colonel Orlin Nikolov, the CMDR COE Director, paid a two-day working visit to Serbia whereby he conducted series of meetings with Serbian military officials and representatives from certain civilian institutions. The visit took place in Belgrade upon the invitation by the Serbian Ministry of Defence, aiming at identification of potential areas of military cooperation with the CMDR COE in the field of crisis management and disaster response.
During the first day of the visit, CMDR COE Director was welcomed at the Military Academy of Serbia, whereby he was given a presentation by the Vice-Dean for Research of the University of Defence, Colonel Dragan Trifkovich. The briefers explained about the main objectives and organization of the learning processes, as well as paid particular attention to the studies somehow related to crisis management and disaster response. In return, Colonel Nikolov gave a presentation in front of a distinct audience comprising representatives from military and civilian education and training institutions, on the CMDR COE organization, vision and mission, as well as main objectives of the different Branches and overall strategic perspectives.
Following the so intensive agenda, Colonel Nikolov conducted a working dinner with the Acting Assistant Minister for Defence Policy, Mr. Predrag Pandic. The two officials discussed potential cooperation and support provided by the CMDR COE to the Serbian Ministry of Defence, including through participation of Serbian military and civilian staff in the educational and training activities offered by the CMDR COE to NATO Partners.
During the second day of the event, Colonel Nikolov paid a short visit to the NATO Military Liaison Office in Belgrade whereby he conducted a constructive discussion with the Head of the Office, Brigadier General Giampiero Romano. The main focus of the talks was put on ensuring better coordination of efforts and synchronization of the support provided to Serbian Ministry of Defence.
The official part of the visit ended with a wrap-up of the outcomes from the two-day discussions conducted with high-level officials and representatives from different military institutions. Colonel Nikolov and Colonel Robert Kordik, Directorate for European Integration and Project Management, concluded that potential cooperation could be sought through the participation of Serbian military and civilian staff in educational and training activities provided by the CMDR COE, both at its premises in Sofia and by the Mobile Education and Training Teams. Upon envisaged internal coordination within the Serbian Ministry of Defence, certain requests for support will be submitted through the established NATO channels down to the CMDR COE in order to specify the modalities of the above mentioned potential cooperation.
In addition, Colonel Nikolov paid an unofficial visit upon the invitation by the Faculty on Security Studies, Belgrade, whereas the hosts presented their Disaster Management Modeling and Simulation Platform.
News