Notable visit from Japan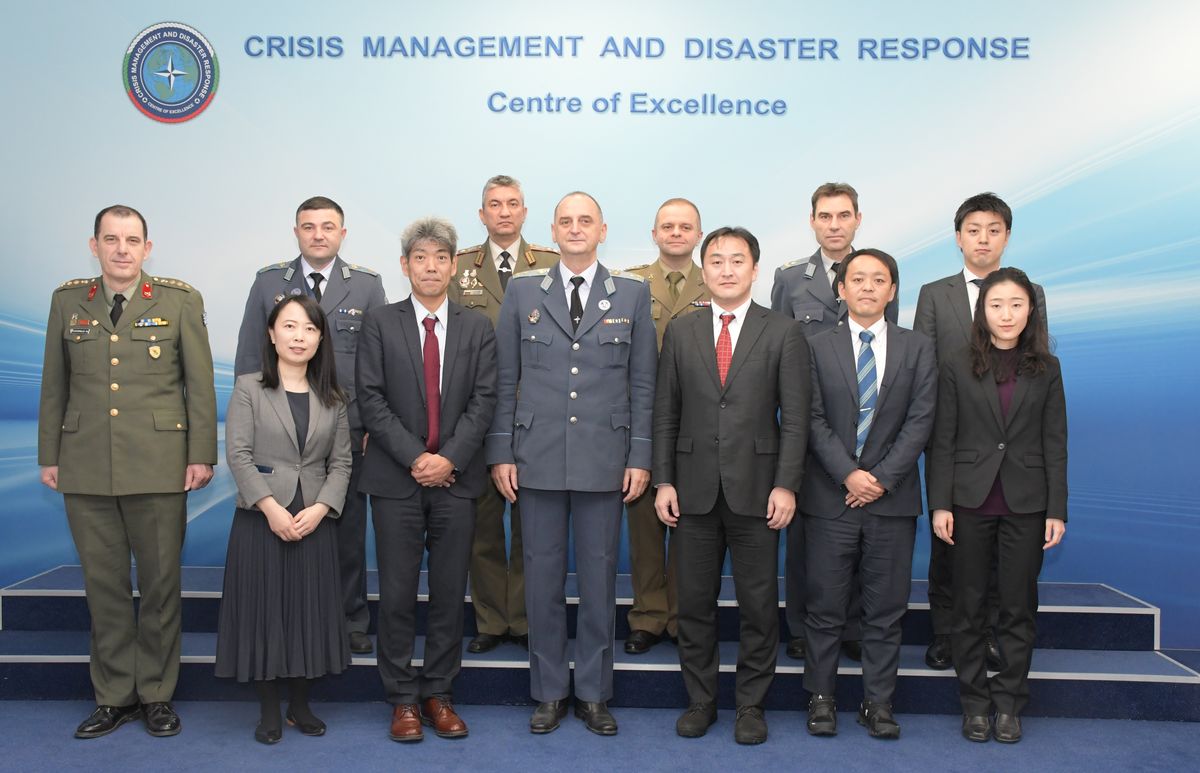 Date: (14-12-2022)
On the 14th November 2022, the Crisis Management and Disaster Response Centre of Excellence (CMDR COE) had the privilege to welcome a delegation from Japan led by Mr. Atsushi SAITO, Director for European Policy Division, Ministry of Foreign Affairs of Japan, and Mr. Tomoki MATSUO, Director for International Policies, Ministry of Defence. They were accompanied by representatives from Japanese Ministries of Defence and Foreign Affairs as well as the Embassy of Japan in Bulgaria.
The CMDR COE presented to the delegation the concept, vision, principles, COEs network, and specifically the organization of CMDR Centre. Additionally the Centre's Branch Chiefs introduced the main activities and projects performed in their Branches. It was underlined the wide opportunities of possible contribution and collaboration. Such process is open for all NATO and PfP members, as well for NATO's Mediterranean Dialogue and the Istanbul Cooperation Initiative, and Global partners.
The distinguished guests expressed interests on the opportunities of non-NATO nations to collaborate with the Centre and the possible advantages in cooperation.
News