Visit of the SEEBRIG Commander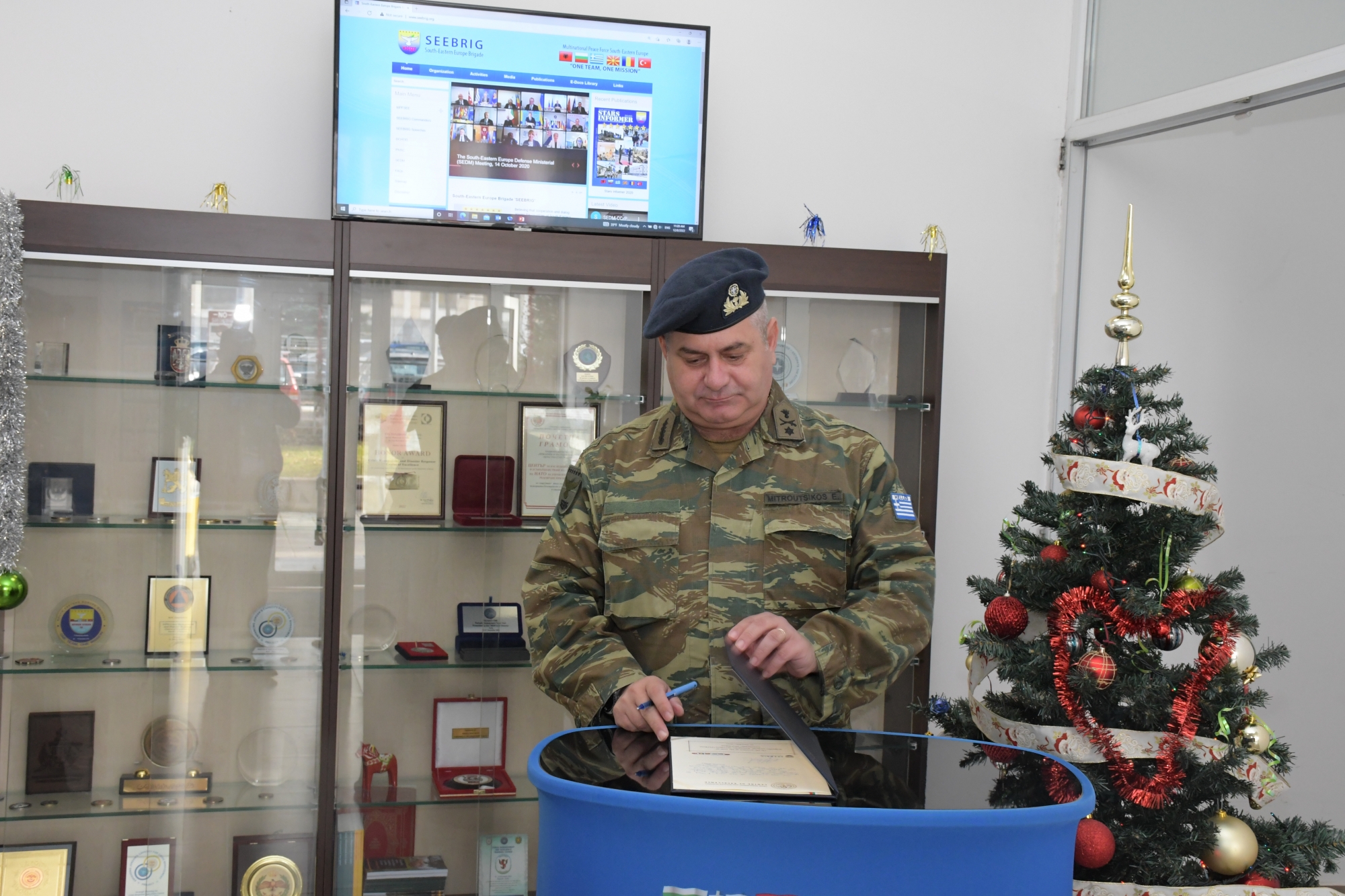 Date: (08-12-2022)
The Commander of the South-Eastern Europe Brigade (SEEBRIG), Brigadier General Evangelos MITROUTSIKOS, paid a visit at the CMDR COE on the 8th December 2022.
He was welcomed by the Deputy Director, Colonel Christos SGOROUMALLIS, and the Branch Chiefs.
During the Office Call the fruitful ongoing cooperation between the two organizations and the future cooperation and participation in the planned exercises were discussed.
News