Signed Framework Collaboration Agreement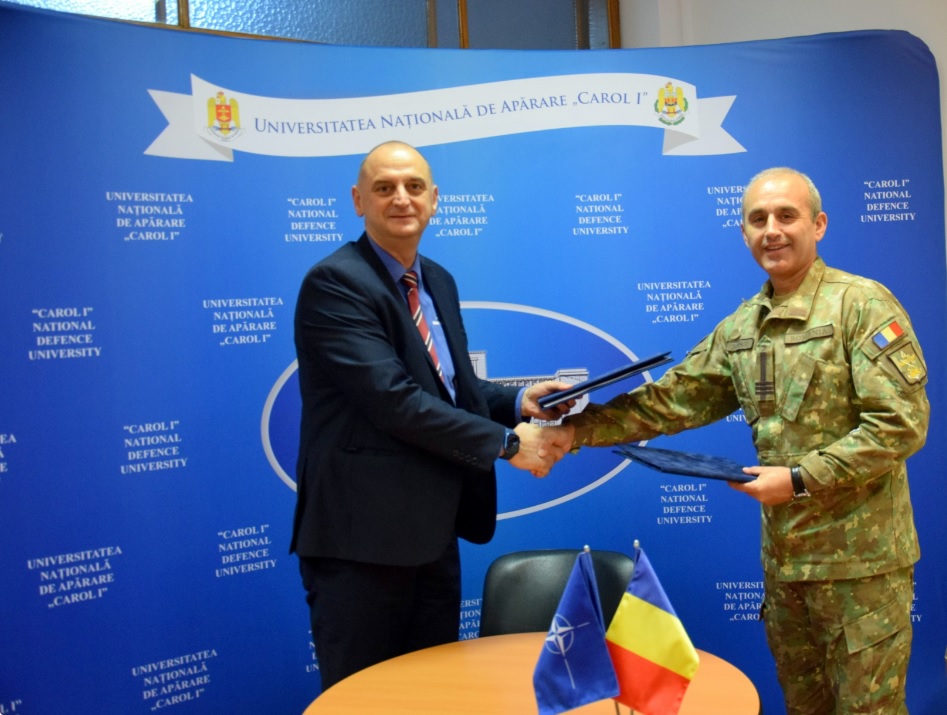 Date: (16-11-2022)
On the 16th November 2022 was signed a Framework Collaboration Agreement between the CMDR COE and CAROL I National Defence University, Bucharest Romania.
CMDR COE, represented by Colonel Orlin NIKOLOV and "Carol I" National Defence University (ROU NDU), represented by Brigadier General Daniel POP, have decided to enter into the Framework Collaboration Agreement in order to promote, facilitate, and cooperate in the fields of emergency/crisis management, resilience, and disaster response. This includes, but is not limited to education and training opportunities, research and development, and providing Subject Matter Expertise (SME) based on the principles of reciprocity and mutual benefit.
At the meeting, the official document was presented by the Deputy Commander of "Carol I" National Defence University, Colonel Alin BODESCU.
Success to the new collaboration.
News