CMDR COE's contribution to the computer-assisted exercise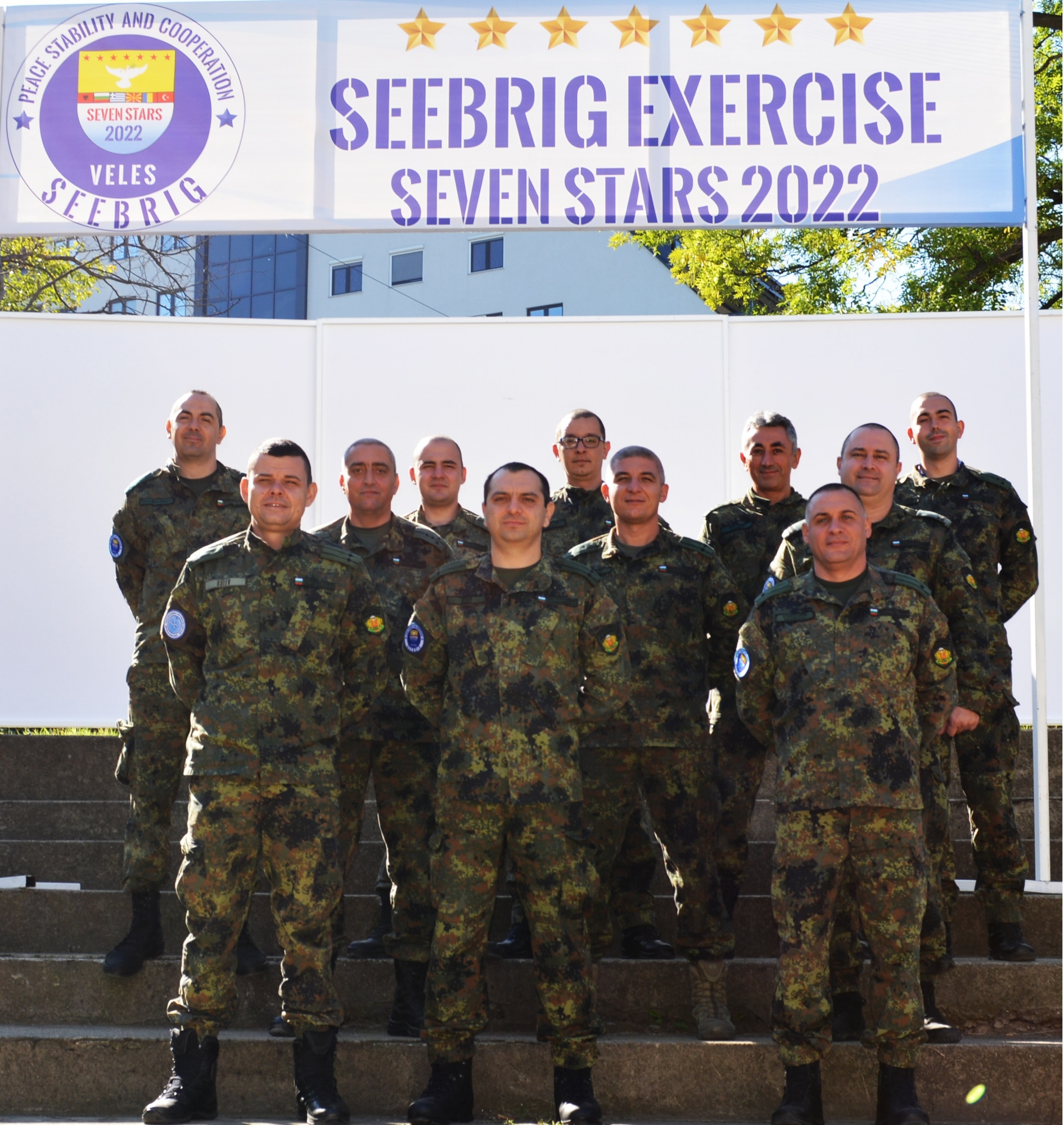 Date: (07-10-2022)
CMDR COE and the South-Eastern Europe Brigade Headquarters (SEEBRIG HQ) actively collaborate in education and training processes. Part of this collaboration is supporting the planned exercises by SEEBRIG with subject matter experts from the CMDR COE.
The Command Post Exercise (CPX), Computer-assisted exercise (CAX) "SEVEN STARS 22", took place at the training area of the Simulation Center (SIMCEN) in Veles, The Republic of North Macedonia in the period 03-07 OCT 2022. "SEVEN STARS 22" was the largest SEEBRIG's exercise for 2022. The focus of the exercise was on optimizing processes, procedures, capabilities, and enriching the brigade's capabilities in peacekeeping operations.
CMDR COE provided two experts for support to the exercise as a part of the White Cell. The aim of the exercise was to improve the SEEBRIG's overall operational capabilities and to enhance military interoperability between its HQ and the assigned units/subunits during the Peace Support Operations.
The CMDR COE Director has received an invitation from the SEEBRIG Commander, Brigadier General Evangelos Mitroutsikos, and personally participated as a guest in the Exercise Distinguished Visitors Day on 06 October 2022.
The Deputy Minister of Defense of the Republic of Bulgaria, Mrs Teodora Genchovska and the Director of Defense Staff of the Republic of Bulgaria, MGEN Stayko Prokopiev paid a visit to the training area and congratulated the Bulgarian personnel for the efforts and the good results during the execution phase of the exercise.
News