Spring 2022 CMDR COE Interns successfully complete their internship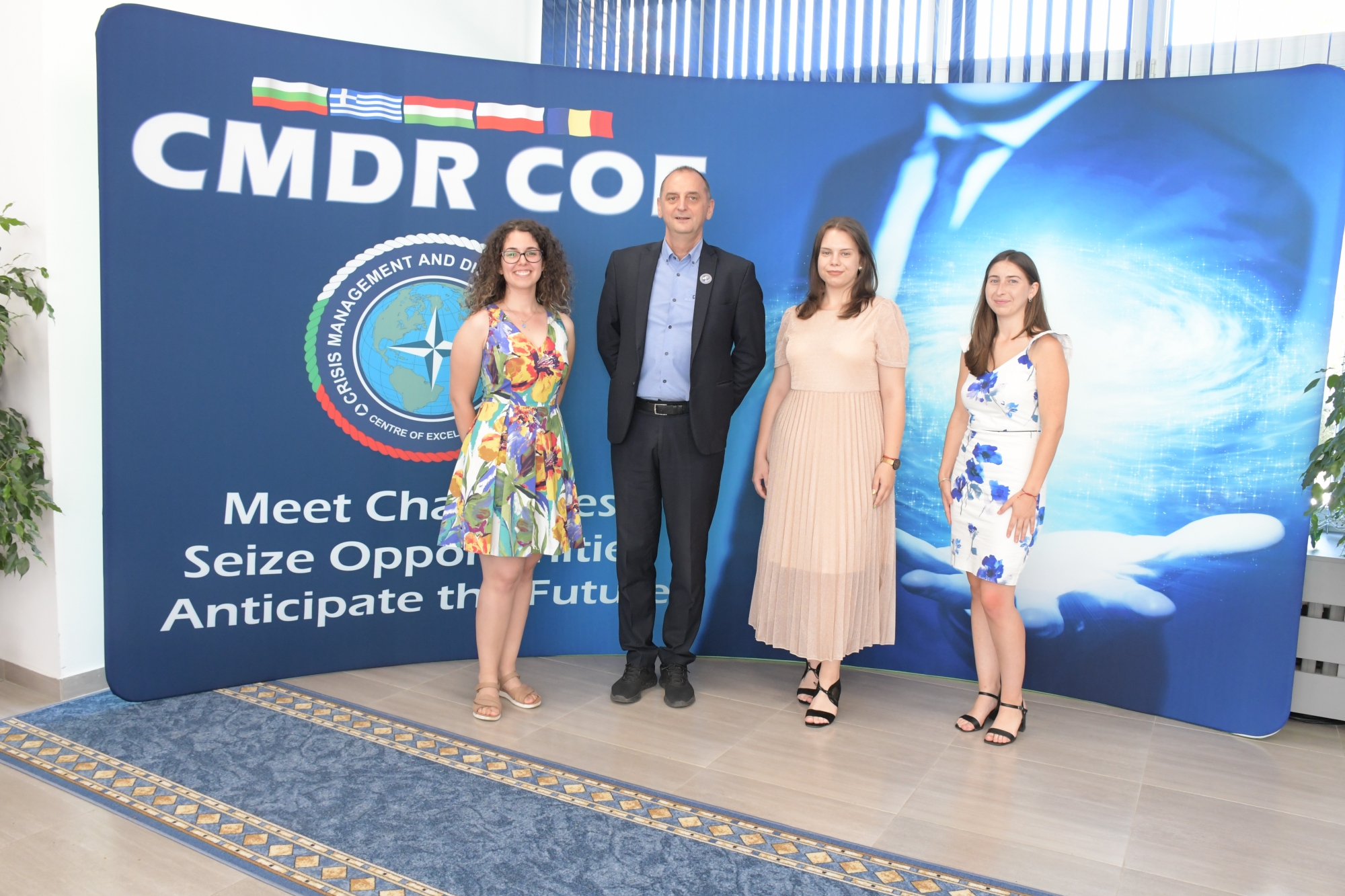 Date: (29-07-2022)
The CMDR COE Internship Research Paper presentations were delivered on the 29th July in front of CMDR COE-expert audience. During the First iteration of the Internship Programme of 2022 three interns were contributing for more than 5 months to the COE' activities and everyday tasks on crisis management and disaster response processes.
Ms. Siyana Pavlova, mentored by LTC Sasho Aleksandrov, was working on the Energy transition in the military, and was supporting the organization of the CMDR COE Annual Conference.
Ms. Nina Tatarska under the supervision of LTC Nikolay Parvanov developed the project on NATO-Russia relations in a dynamic security environment.
Ms. Bozhidara Kiryakova, during her 2-term iterations was mentored by CIV Gergana Vaklinova and CIV Boris Guenov. She presented her end-state internship research on the Communicating strategically to enhance resilience against disinformation.
Certificates of appreciation were presented by the CMDR COE Director, COL Orlin Nikolov, in recognition of their successful completion of the Internship Programme, and in appreciation of their work on the research papers, and the entire dedicated performance.
News