Honorary Award from the Bulgarian Diplomatic Institute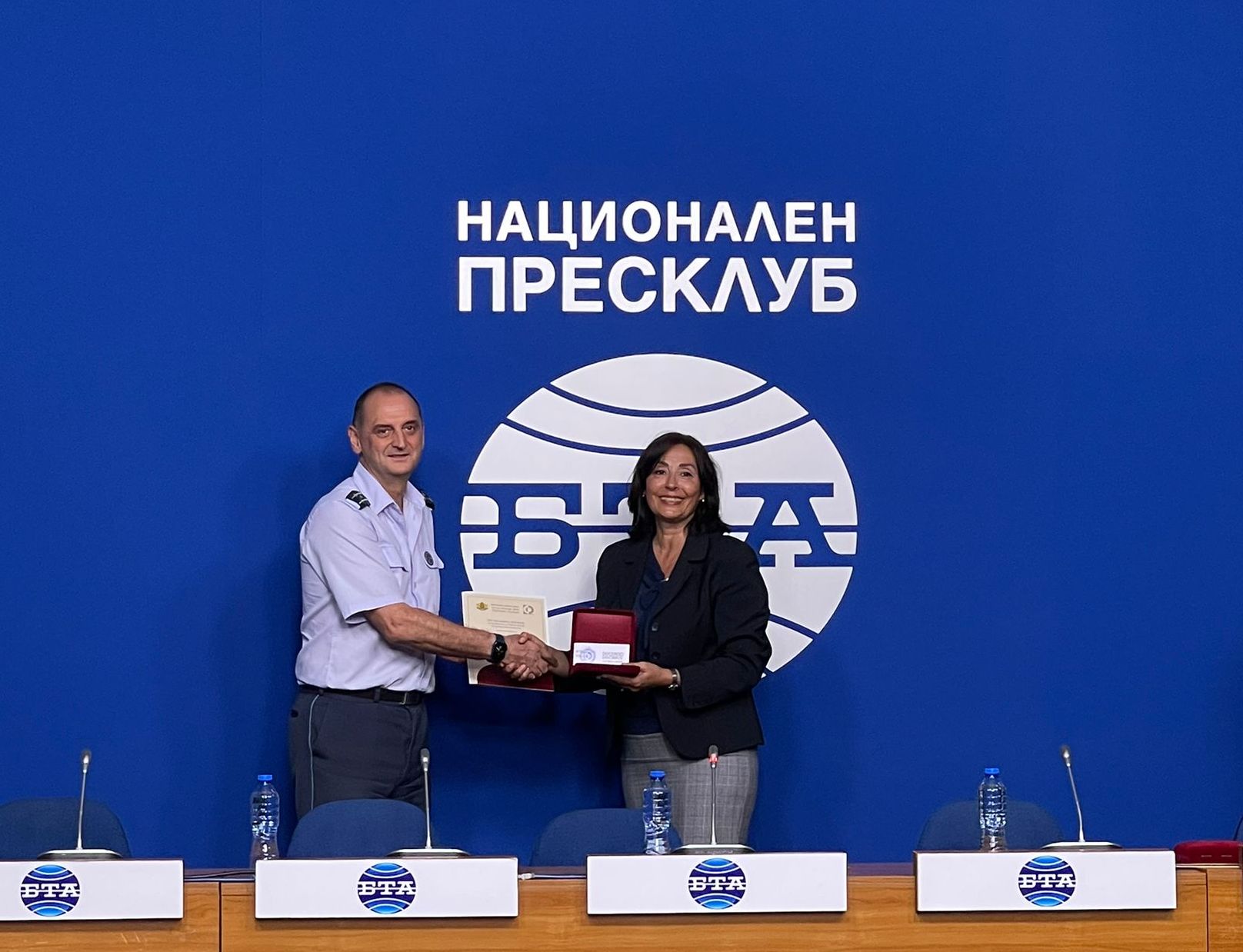 Date: (19-07-2022)
On 19 July 2022 the Crisis Management and Disaster Response Centre of Excellence was awarded an honorary prize on the occasion of the Bulgarian Diplomatic Service Day. Marking the tenth consecutive year that the Diplomatic Institute has presented honorary awards for contributions. It recognizes the Centre as an international institution that has actively contributed to the overall Diplomatic Institute work both nationally and internationally. The two institutions have more than once partnered in the field of security and defense within the framework of NATO and the EU, building a link between both the civil and military aspects of crisis diplomacy.
The awarding ceremony and the award itself proved the active cooperation between the two institutions, as well as the readiness for such a future. The Director of the Centre, Colonel Orlin Nikolov accepted the award on behalf of the whole CMDR COE staff. The award was presented in the presence of representatives of the Diplomatic Institute, sending a clear message that the partnership between the two institutions could only serve as an example in terms of achieving high results in achieving successful cooperation between both the military and civilian sectors.
The basis of the cooperation between CMDR COE and Diplomatic Institute were laid already in 2015, when the two institutions signed a contract guaranteeing cooperation between them, the exchange of information, delivering both conferences and scientific and educational projects as products. In recent years, the institutions have been cooperating at a high level by conducting joint courses with the European Security and Defence College (ESDC) and exchanging of lecturers and students.
News