New life for used plastic – the CMDR COE launches a recycling initiative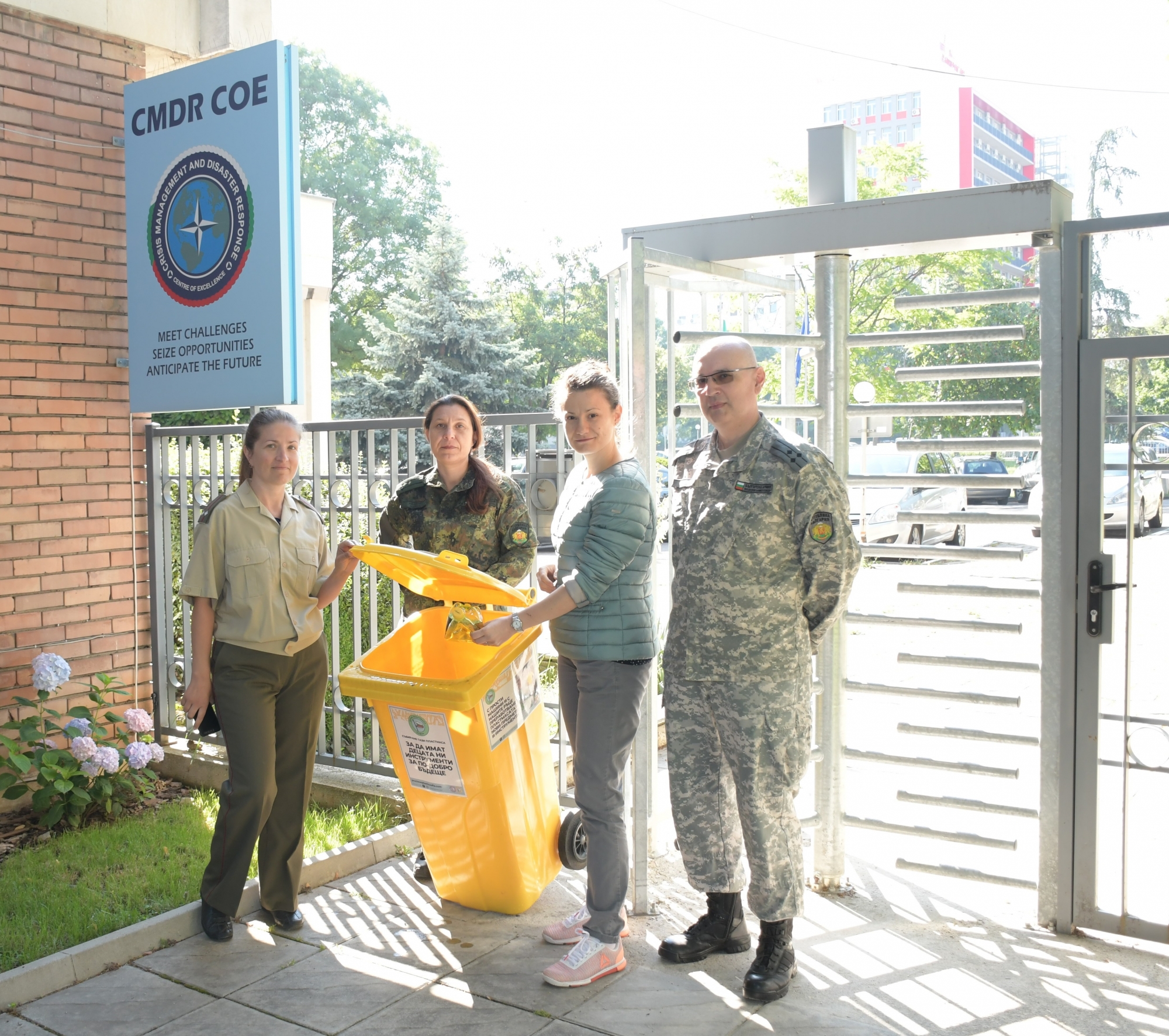 Date: (21-06-2022)
Plastic pollution causes wide-ranging damage to ecosystems and human health and is one of the biggest
environmental challenges of the 21st century. According to the OECD, plastic waste in 2019 amounts to 460 million tons, of which only 9% end up recycled.
Therefore, enhancing recycling emerges as a critical undertaking.
Limit usage and give new life to used items – this is the objective behind the CMDR COE's latest initiative that aims to simultaneously strengthen the Centre's waste-management system and support innovation
in plastic upcycling. Partnering with Precious Plastic – Sofia, a non-governmental organisation that collects and breathes new life into used plastic, the CMDR COE is seeking to contribute to wider efforts at limiting pollution.
For more details on the Precious Plastic work, visit their website at www.preciousplasticsofia.com.
News