Representatives from UK and US Embassies paid a visit to CMDR COE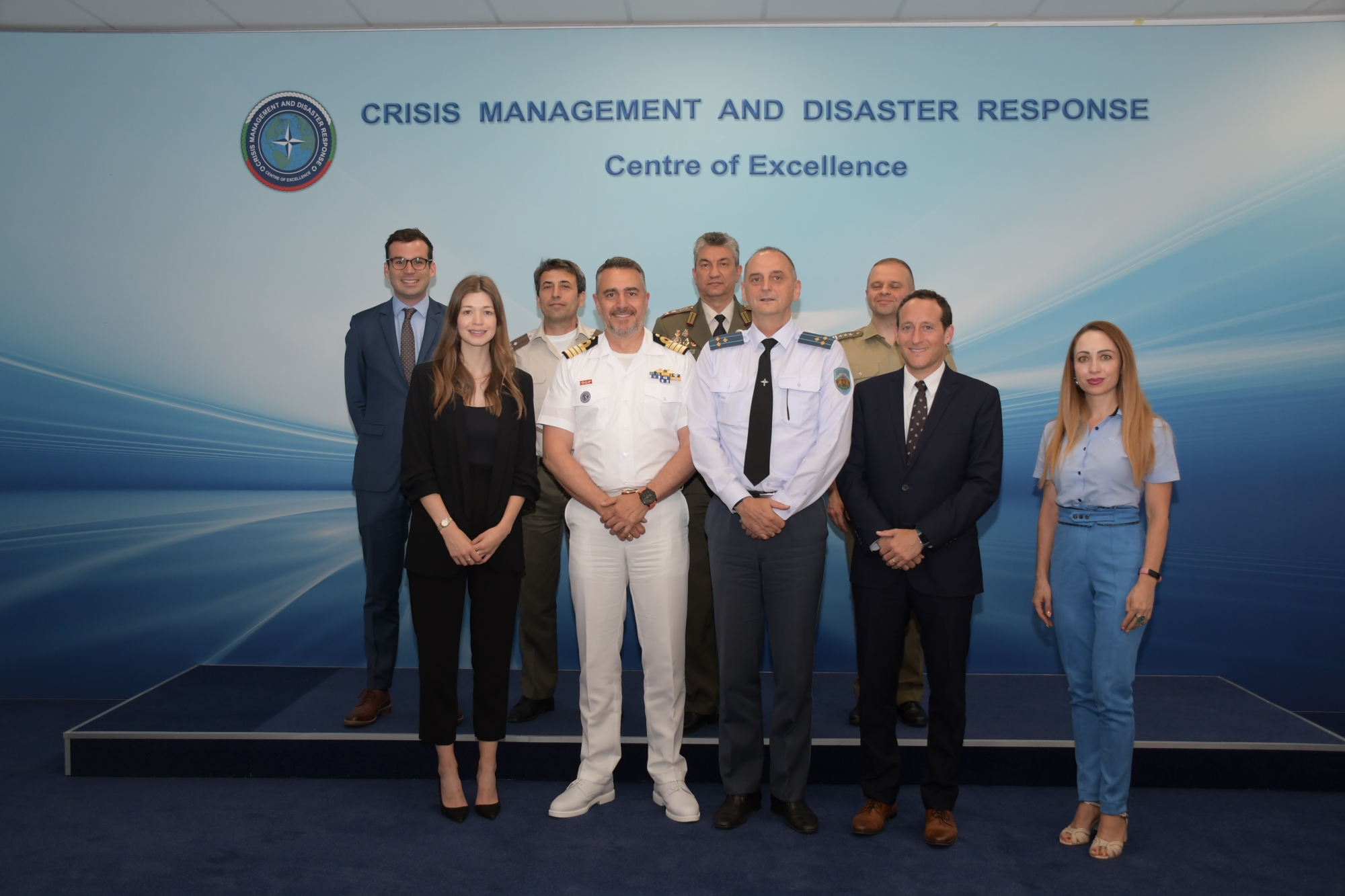 Date: (31-05-2022)
The CMDR COE is proud to announce that on 31st of May 2022 a meeting with representatives from The United Kingdom Embassy to Bulgaria and the United States Embassy to Bulgaria was held.
The meeting was hybrid, conducted with both, residential delegation and via WebEx participants. The assembly started with welcoming words made by the CMDR COE Director who also led the meeting. The delegation was presented with the pillars and principles of NATO, the structure of CMDR COE, the significance of NATO and partner states cooperation briefed by the CMDR COE proficients. Afterwards, the delegation was also given an overview of the COEs network, concepts and values, and the courses provided, including the pilot and upcoming ones. During the session all of the distinguished guests expressed their recognition on the provided presentation and also expressed their willingness for further cooperation with the Centre stressing on topics such as Strategic communications, Communications during COVID-19, the usefulness of communications in crises and how communications fit in the Crisis Management. Both sides expressed their eagerness to have further interaction, to continue the dialogue and to expand the knowledge regarding StratCom.
Afterwards the closing remarks, the Director invited the delegation to the upcoming ceremony of rising the Hungarian flag in the CMDR COE.
News