Role of Crisis Diplomacy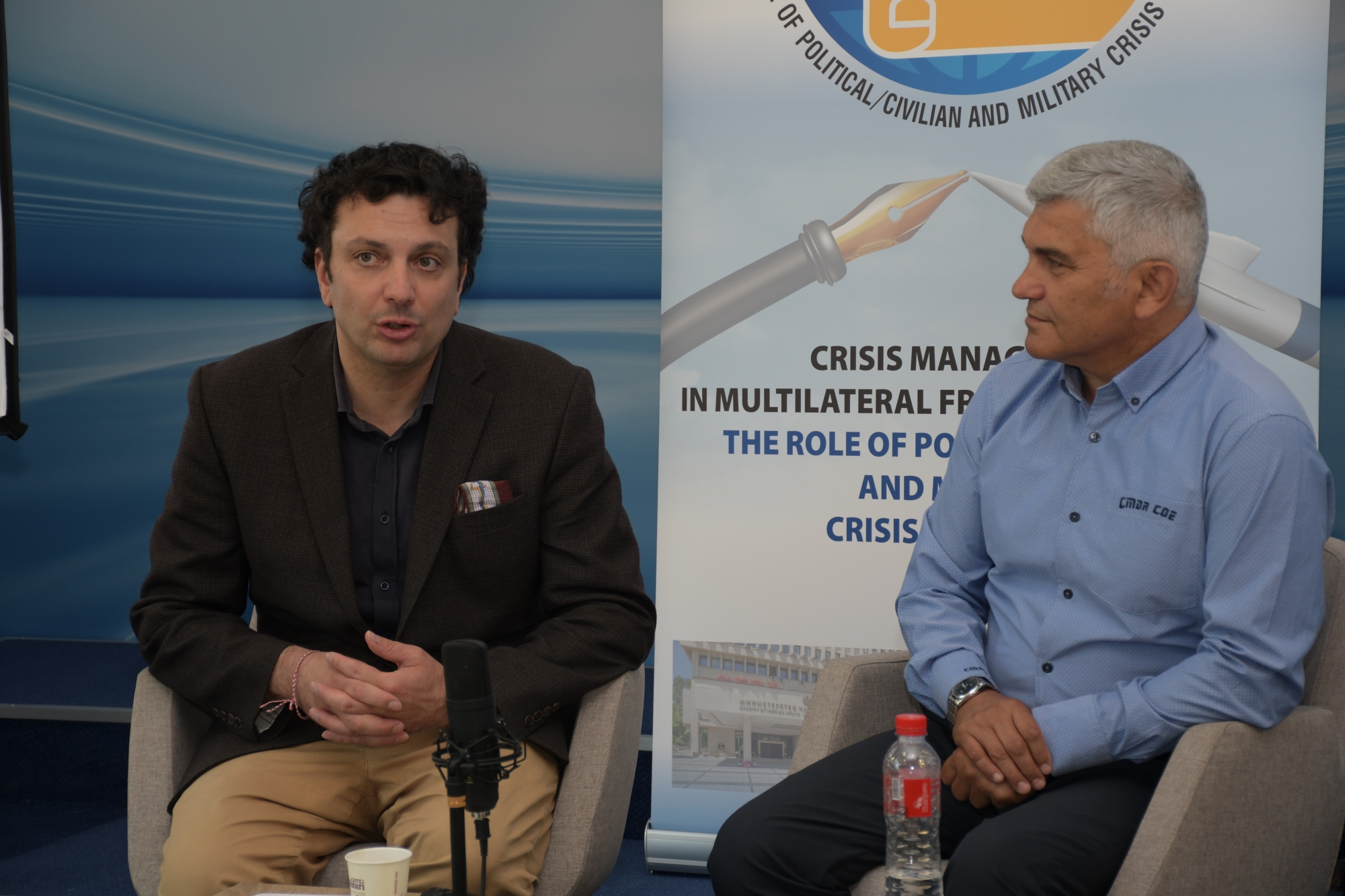 Date: (19-05-2022)
The on-line edition of the Crisis Management in Multilateral Frameworks (IGOs): The Role of Political/Civilian and Military Crisis Diplomacy Course was conducted in the period 17-19 May 2022 from the virtual studio of CMDR COE.
The aim of the event was acquisition of basic knowledge on Crisis Management fundamentals with a focus on Political/Civilian and Military Diplomacy, including deployed policies, processes, tools and stakeholders.
The course participants highly appreciated the lectures of guest instructors from European Union Institute for Security Studies (EUISS) - Dr. Simona SOARE, from the Medici Archive Project - Prof. Vasilios Syros, from Bulgarian Ministry of Defense - Assoc. Prof. Doncho DOYCHEV and from German Institute for International and Security Affairs - LTC Göran SWISTEK.
All the trainees received a profound knowledge on EU-NATO cooperation in crisis management, Crisis management actors' profiles, Rebuilding post-conflict societies and Multilateral diplomacy
They also received basic knowledge about the United Nations Crisis Diplomacy and Military dimension of crisis diplomacy.
The course was attended by representatives of different civil and military structures and institutions from Bulgaria, Greece, Italy, Netherlands, Poland, Portugal and USA, including three interns.
The course objectives were achieved and complemented by detailed and productive teamwork, being a challenge for the attendees to learn how to implement the team tasks in a virtual classroom reality.
News