Internship Research Paper Presentation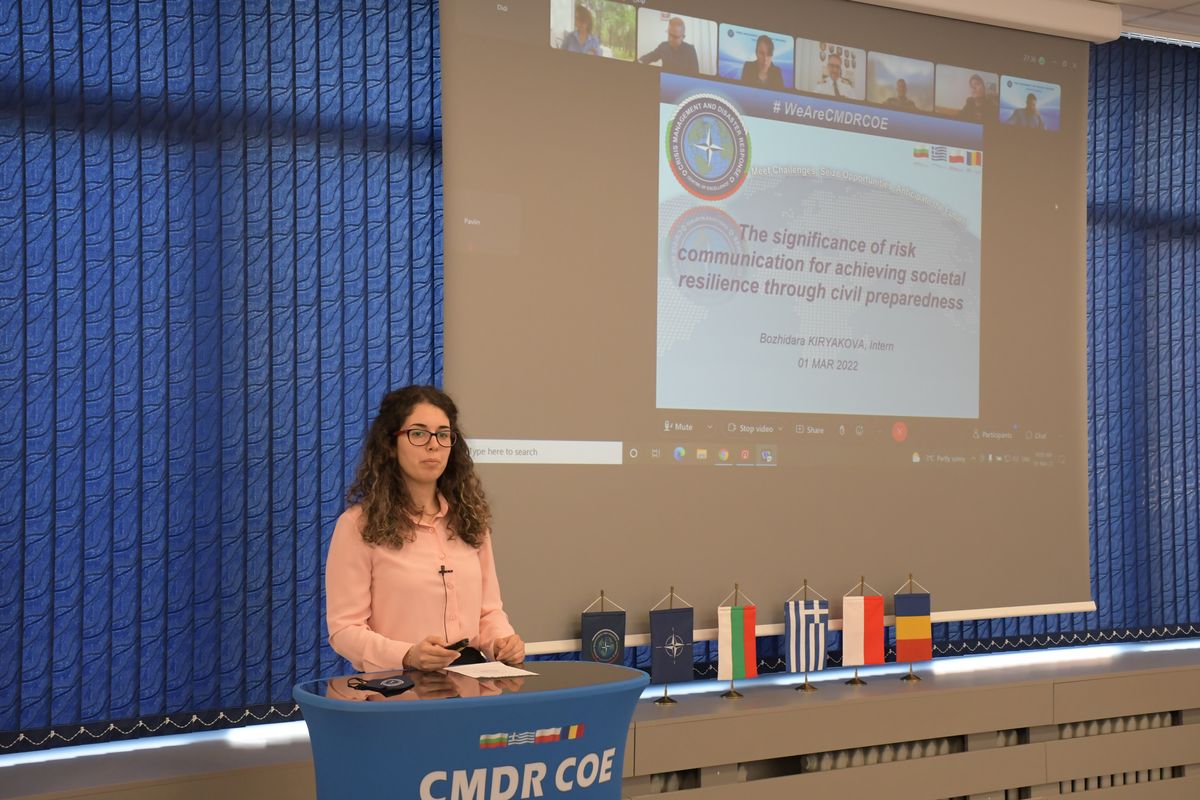 Date: (01-03-2022)
The CMDR COE Internship Research Paper presentation was delivered today, held in front of CMDR COE expert audience. Ms. Bozhidara Kiryakova presented her end-state internship research. She covers the topic "The Significance of Risk Communication for Achieving Societal Resilience through Civil Preparedness"
Some points that she highlighted in her research and presentation are the risk perception, role of public trust in institutions, phenomenon of disinformation, communication strategies etc. She pointed out the COVID-19 pandemic as one of the most recent examples of the necessity of effective risk communications.
The CMDR COE Internship program is delivering the opportunity to all of the interns to join the Centre and to meet experts in crisis management and disaster response from all over the world. That education program is giving all the trainees the ability to be a part of the dynamic sphere of the international relations and all the processes in it. The interns are having the chance to be engaged in everyday tasks in the Centre and to be involved in strategic decision-making and crisis management and disaster response processes.
The Centre is glad to work and cooperate with such young and motivated candidates and to provide them further personal and professional improvement in the dynamic international environment.
News