Crisis Management and Disaster Response Exercise Planners Training Course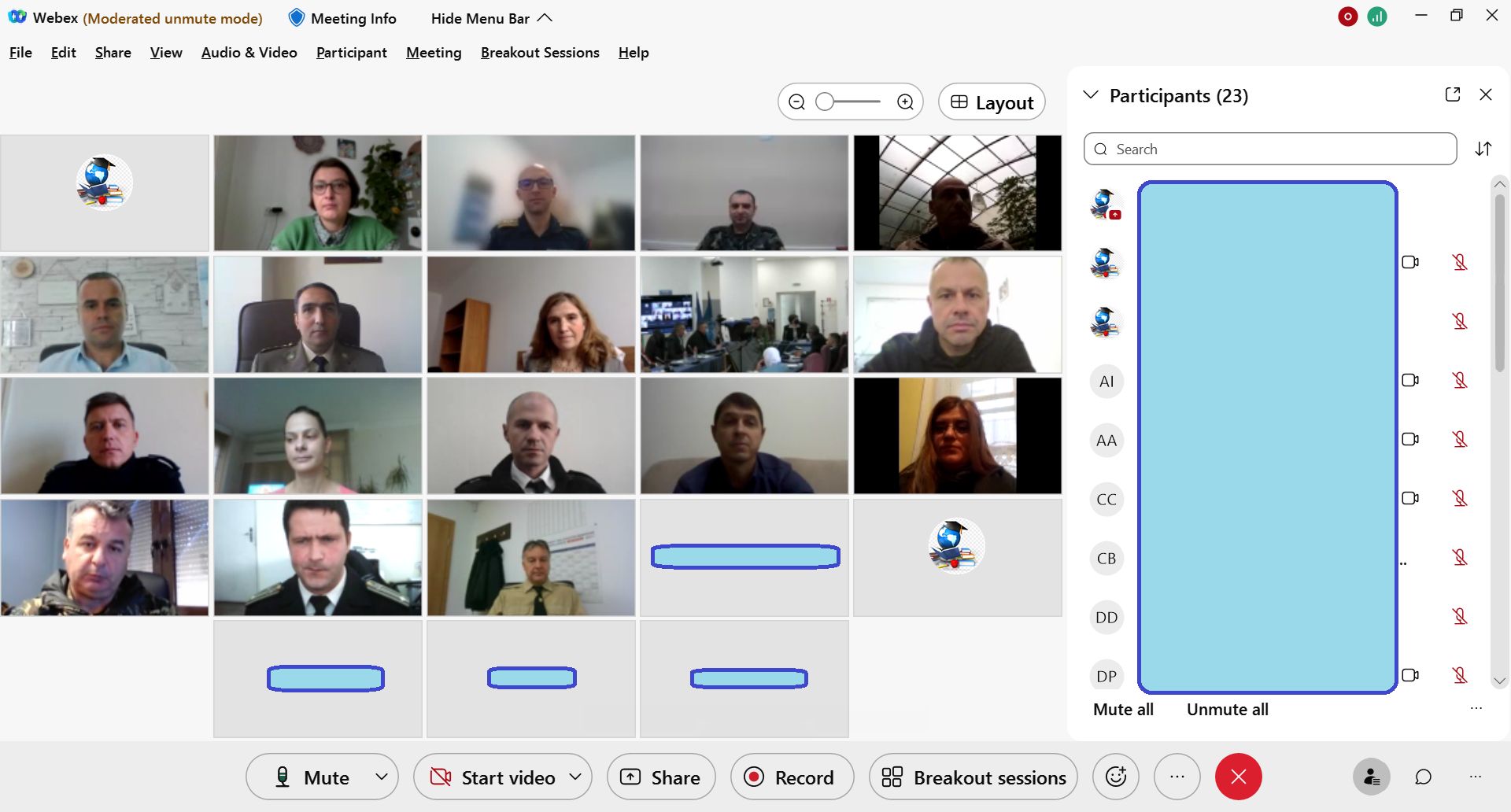 Date: (22-10-2021)
The first hybrid iteration of the Crisis Management and Disaster Response Exercise Planners Training Course finished successfully on 22 October 2021 from the CMDR COE Virtual Studio.
The aim of the event was the acquisition of knowledge that would help to upgrade the needed skills for planning and managing crisis management and disaster response exercises.
During the course, the attendees were taken on a virtual journey to ZULAND to practice various aspects of exercise planning process – from how to handle the available information in the Specification Development stage, through how to transform and use that data in the Planning and in the Execution stage, to finally develop observations and lessons identified from the exercise. From our Operational Laboratory, they were also able to spectate in live from the God's View of the Ex RILA 21 Exercise Center the shooting of disaster related injects to the Training Audience.
"The course is unique in NATO because it integrates the knowledge from NATO Exercise Planning, Crisis Management and Disaster Response domains. There is also one more reason for the uniqueness of the course and it was the variety. There was a variety of participants' nationalities – Azerbaijan, Jordan, Portugal, Greece and Bulgaria and to add up the variety of the organizations represented – Greek Army, NFIU Poland, Portuguese Joint Operations Center, Jordanian National Center for Security and Crisis Management, Bulgarian Ministry of Interior, Ministry of Foreign Affairs, Ministry of Defense, Navy HQ, Military Police, Land Forces HQ, National Military University and Bulgarian Air Force Academy." said the CMDR COE Director at the close closure ceremony.
News