Inaugural meeting of importance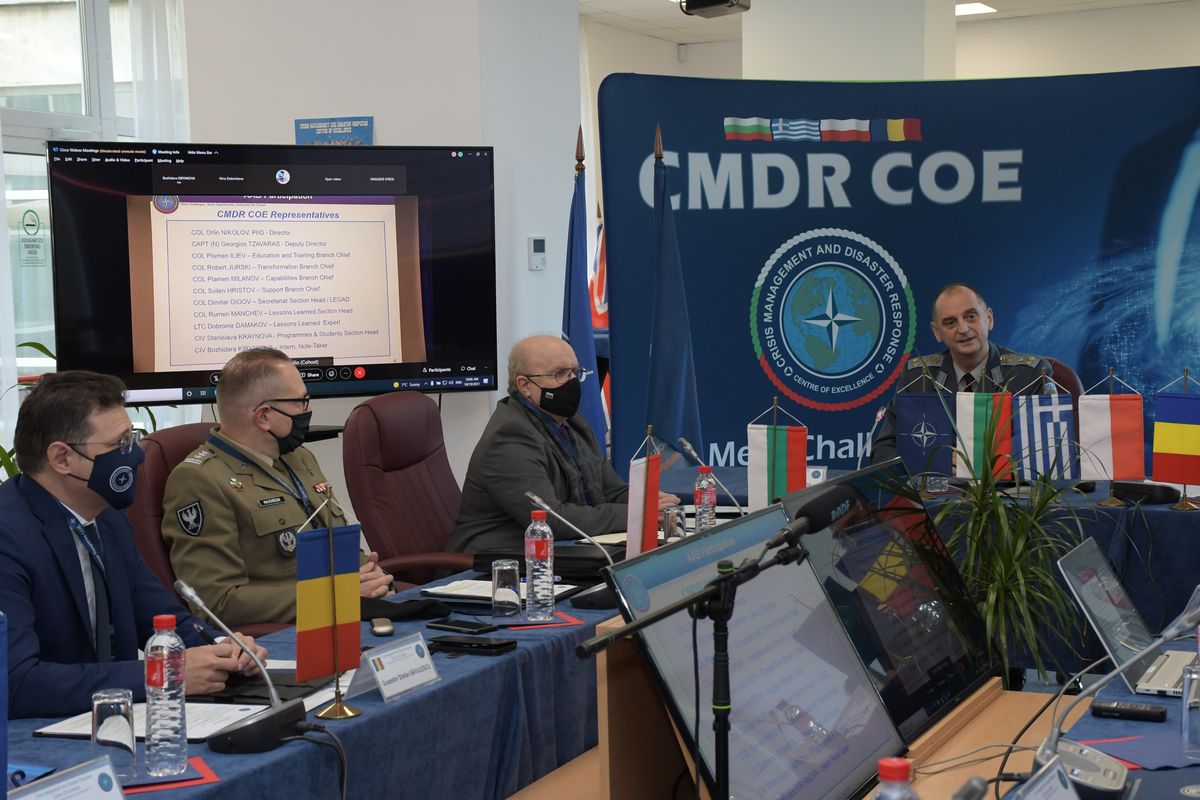 Date: (19-10-2021)
The Crisis Management and Disaster Response Centre of Excellence (CMDR COE) organized and hosted the 1st Academic Advisory Board (AAB) Meeting, which took place on 19 October 2021 at CMDR COE premises in Sofia, Bulgaria. The members' list of the AAB includes Prof. Dr. Sc. Eng. Mitko Stoykov and Assoc. Prof. Dr. Nina Dobrinkova representing the Republic of Bulgaria, Colonel Dariusz Majchrzak representing the Republic of Poland, Quaestor Stefan Savulescu representing Romania. As observers during the 1st AAB Meeting participated Assoc. Prof. Dr. Vasileios Syros, CDR Royal UK Navy John Gray from the Allied Command Transformation Headquarters, Colonel Attila Ferenc Varga and Major Gábor Erki from Hungary, and Mr. Toni Petreski from the Republic of North Macedonia.
After adopting the CMDR COE AAB Terms of Reference, the Academic Advisory Board members appointed Prof. Dr. Sc. End. Mitko Stoykov as AAB Chairperson. During the meeting, the CMDR COE Quality Assurance System was presented to the AAB members and observers, and it was additionally elaborated on the methodology applied by the Centre for Courses evaluation. Furthermore, essential information regarding each of the branches of the CMDR COE was given and the POW 2021 and 2022 were presented during the AAB meeting.
A key point of the event was the mutual agreement, reached among the AAB members, concerning the specific events from the CMDR COE POW which shall be subject to monitoring and evaluation from the AAB. This marks the beginning of a fruitful and promising collaboration between the CMDR COE and multiple academic and governmental institutions.
News