A hybrid edition of CRO Planners Professional Development Course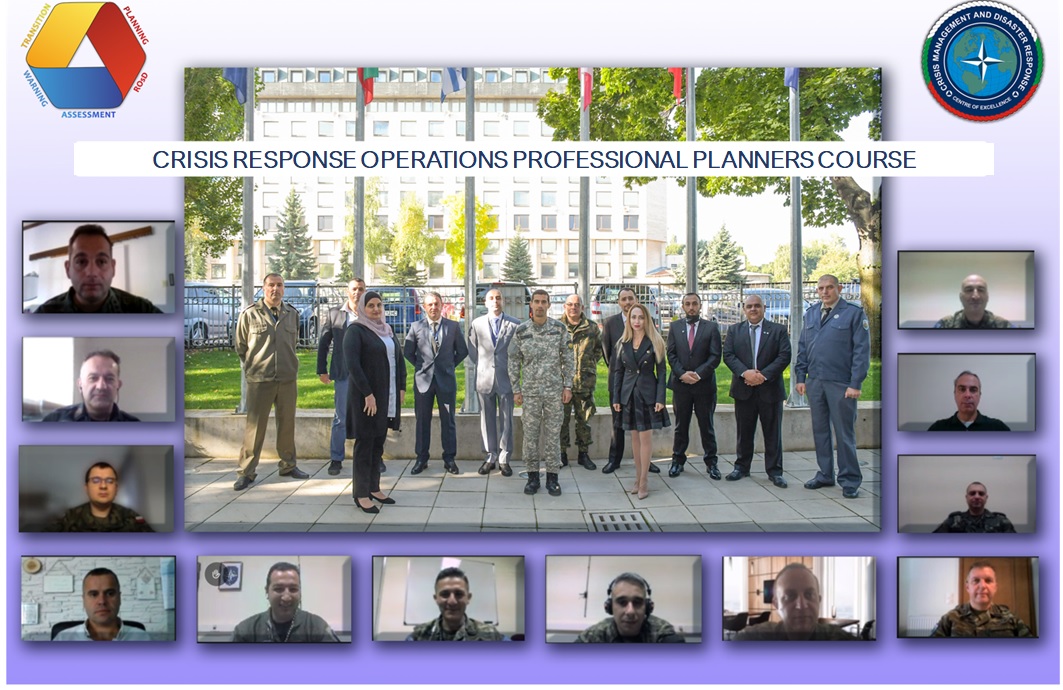 Date: (09-10-2021)
The first hybrid (residential and online) edition of the Crisis Response Operation Planners Professional Development Course was conducted in the period 4-8 October 2021 from the virtual studio of CMDR COE. The aim of the event was building of basic knowledge and awareness on the specificity of the operational planning process within the comprehensive approach that NATO uses to collaborate with the International community.
The CRO Planners Professional Development Course is one of the CMDR COE's specialized course upgrading the general knowledge on the crisis management process to the more specific area of planning the crisis response operations at operational level, which is strictly designed according to the NATO quality standards for E&T and the learning objectives laid down in the course curriculum. The interest in this course increases with each iteration.
The course participants highly appreciated the lectures of guest instructors from SHAPE/ J5 - LTC Dempsey who contributed a lot with his vast expertise in the planning area directly from the source of the real practical job.
All the trainees received a profound knowledge by the associated professor Mila Serafimova with her important lecture about the Strategic Communications, which prove to be a decisive tool for shaping the community's opinion nowadays.
The course was attended by representatives of different civil and military structures and institutions from, Bulgaria, Greece, Jordan and Poland.
The course objectives were achieved and complemented by detailed and productive teamwork, being a challenge for the attendees to learn how to implement the team tasks in a virtual classroom reality.
News