CMDR COE METT in SEEBRIG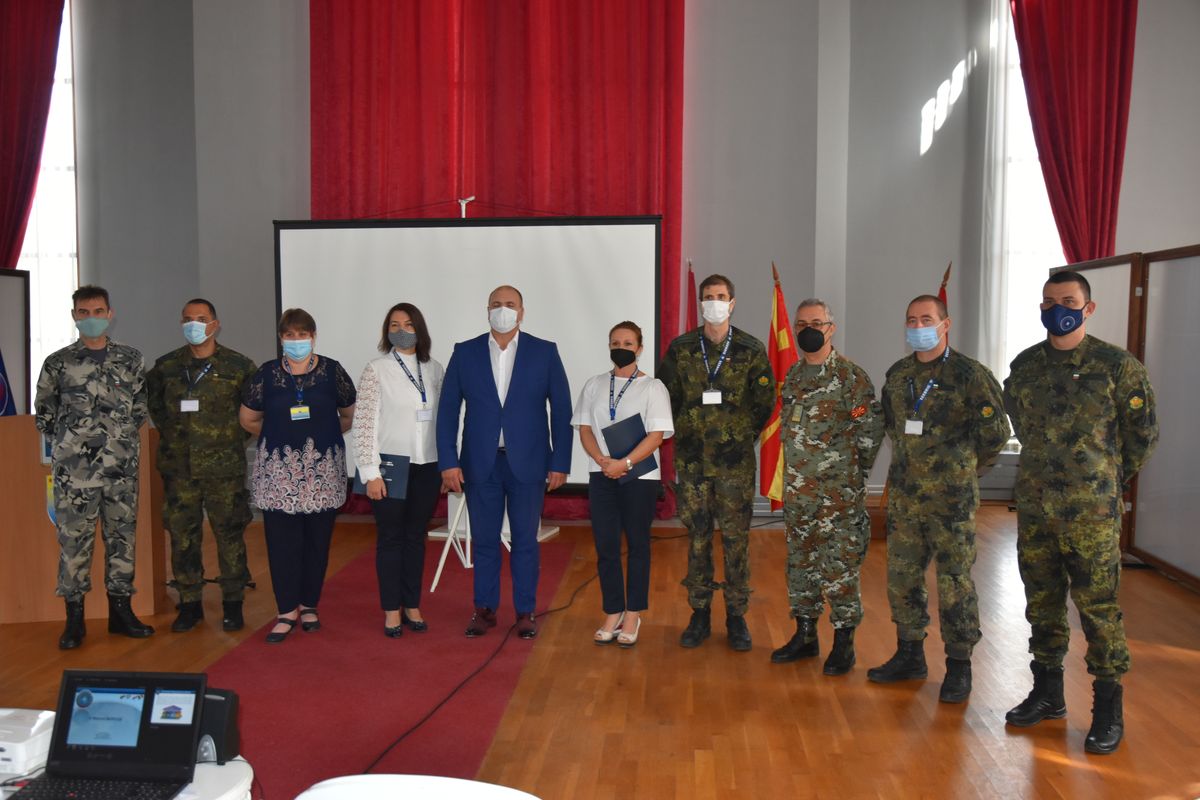 Date: (17-09-2021)
From 14 to 17 September 2021 a Mobile Education and Training Team (METT) from CMDR COE conducted a Disaster Management Course. It was held at South-Eastern Europe Brigade (SEEBRIG) HQ, Kumanovo, Republic of North Macedonia. The aim of the event was acquisition of basic knowledge related to disasters as phenomenon, as well as the main players and mechanisms in disaster relief in order to facilitate the use of SEEBRIG ETF tool in such operations.
Twenty attendees from SEEBRIG HQ participating nations and representatives of Kumanovo Municipality took part and successfully completed the course.
The course was successfully conducted and acquainted the participants with basic knowledge on disasters and on the disaster management process and mechanisms, including on disaster risk management, and on the main disaster management stakeholders.
Numerous aspects of the disaster risk assessment as well as planning of disaster response operations and missions were trained during the team works. As a result of the syndicate sessions a short briefing was presented to the Chief of SEEBRIG HQ.
All course learning objectives were covered and the course aim was fully achieved. During their closing remarks, CMDR COE's Team and SEEBRIG Commander expressed their mutual desire for the continuation of the fruitful cooperation and collaboration into the future.
News