Broadcasting EADRCC Exercise North Macedonia′2021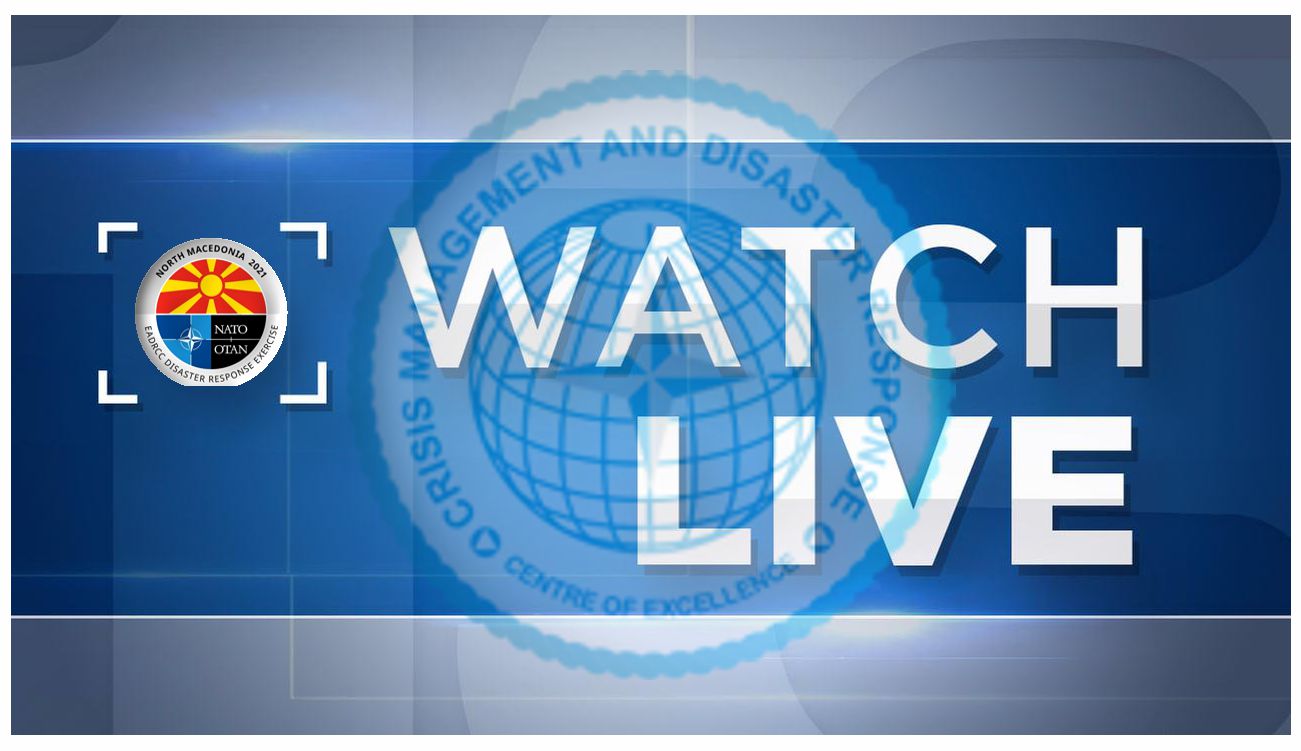 Date: (17-09-2021)
CMDR COE is pleased to announce a livestream broadcast on Monday, 20 September 2021 from the VIP Symposium North Macedonia 2021 (Civil-Military Support to a Civil Emergency and Lessons from Disaster Response under COVID-19 Conditions).
The vast appeal reflects in its broadcast reach and CMDR COE will cover the opening and closing ceremonies, and symposium live. Additionally most interesting parts from the exercise "North Macedonia 2021" will be on record as to watch at the exercise's website and YouTube.
Watch live at – https://eadrcc.cmdrcoe.org/116-LIVE
The livestream will start at 9 am local time in North Macedonia, UTC+2 (CEST).
CMDR COE actively encourage you to be part of this experience, as it will provide you with a highly valuable insight into the NATO-coordinated disaster response operations and exercises. Furthermore, the symposium will gather high-level representatives of multiple governmental and non-governmental organizations and authorities, providing a perfect platform for fruitful discussions on civil emergency response mechanism in the Euro-Atlantic area, mainly in case of natural and man-made disasters.
News