Welcome Romania to CMDR COE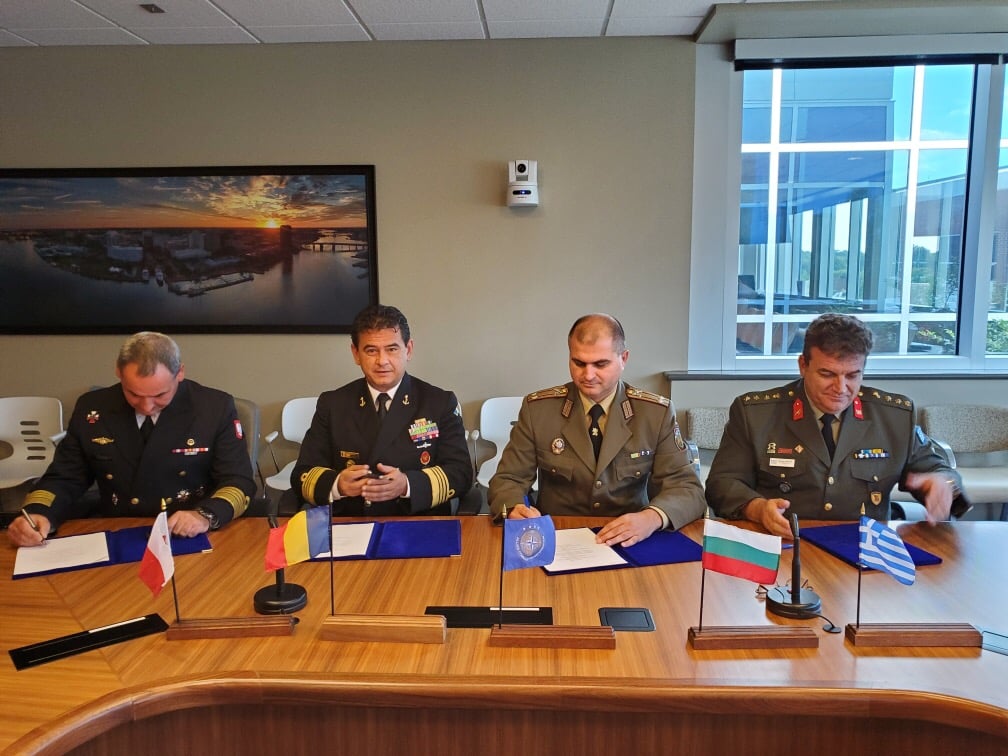 Date: (01-07-2021)
On 29 June 2021, was signed a Note of Joining for the Ministry of Internal Affairs of Romania to participate in the Memorandum of Understanding among the Ministries of Defence of the Republic of Bulgaria, the Hellenic Republic and the Republic of Poland concerning the establishment, administration and operation of the Crisis Management and Disaster Response Centre of Excellence
The Ministry of Internal Affairs of Romania have decided to broaden its participation in NATO's overall crisis management and disaster response transformation efforts. The Joining could have a determining role in the sharing of expertise in the fields of crisis management, disaster response, civil protection and resilience.
The Ministries of Bulgaria, Greece and Poland welcomed the expressed commitment and agreed with the Ministry of Internal Affairs of Romania joining them as a Participant to the CMDR COE.
As of the 1st July 2021 CMDR COE greets its new member – Romania. Success in our common endeavor.
A flag-raising ceremony is announce to be held on the 2nd July.
News