Course in Jordan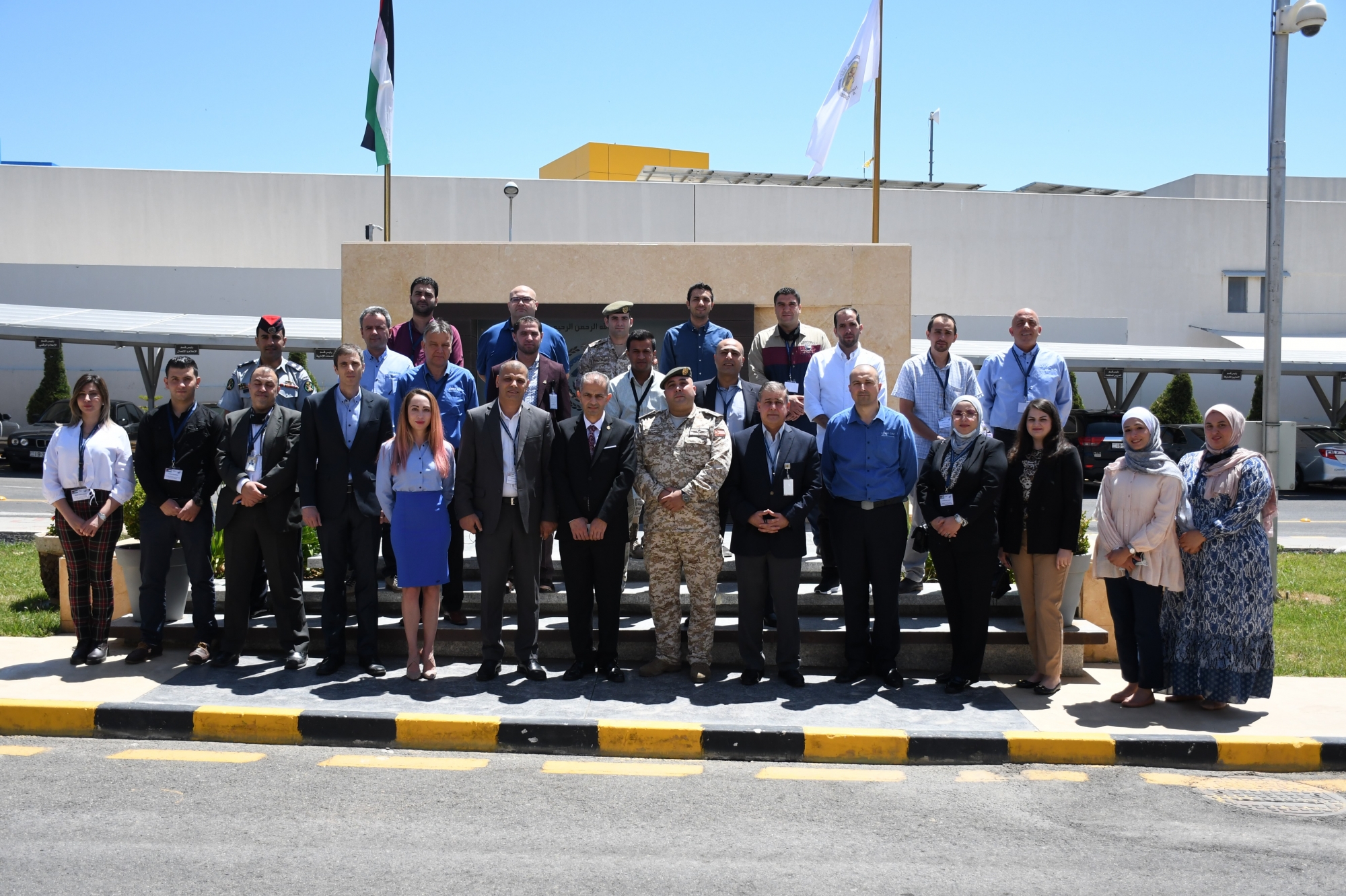 Date: (25-06-2021)
A mobile training team (MTT) from the Centre conducted a CMDR Exercise Planners Training Course in Amman, Jordan from 19 to 25 June 2021. Its goal was to enhance the skills and knowledge of the Jordanian National Center for Security and Crisis Management (NCSCM).
The National Center for Security and Crisis Management (NCSCM) in Amman, Jordan hosted the CMDR COE team consisted of six. They conducted the very first course there that was planned according to the collaboration agreement between the NCSCM and NATO HQ. There has been elaborated and developed a plan by the CMDR COE which outlines main areas of support to the Jordan NCSCM functionality in crisis planning and decision-making. This includes the participation of Jordanian trainees in events organized and conducted by the CMDR COE, provision of MTTs, training seminars for instructors, etc. The plan is coordinated and approved by the International Staff, NATO HQ and up to now, the CMDR COE has carried out all planned activities, as it should be.
Representatives from Jordanian NCSCM, ministries and state agencies took part in the course. The event comprised a theoretical part and Syndicate works. During the theoretical part, the experts from CMDR COE provided a large spectrum of briefings to the attendees. Throughout to the Syndicate works, the course participants had the opportunity to apply the just acquired knowledge.
The Vice Chairman of NCSCM Brigadier General Hatem Alzoubi and Bulgarian Military Attaché COL Stoyan Uzunov participated in the Closing ceremony. During his speech Brigadier Alzoubi expressed his highly gratification from CMDR COE's expertise and congratulated all Jordanian attendees for the successful completion of the course.
News