Pilot Course of Crisis Management in Multilateral Format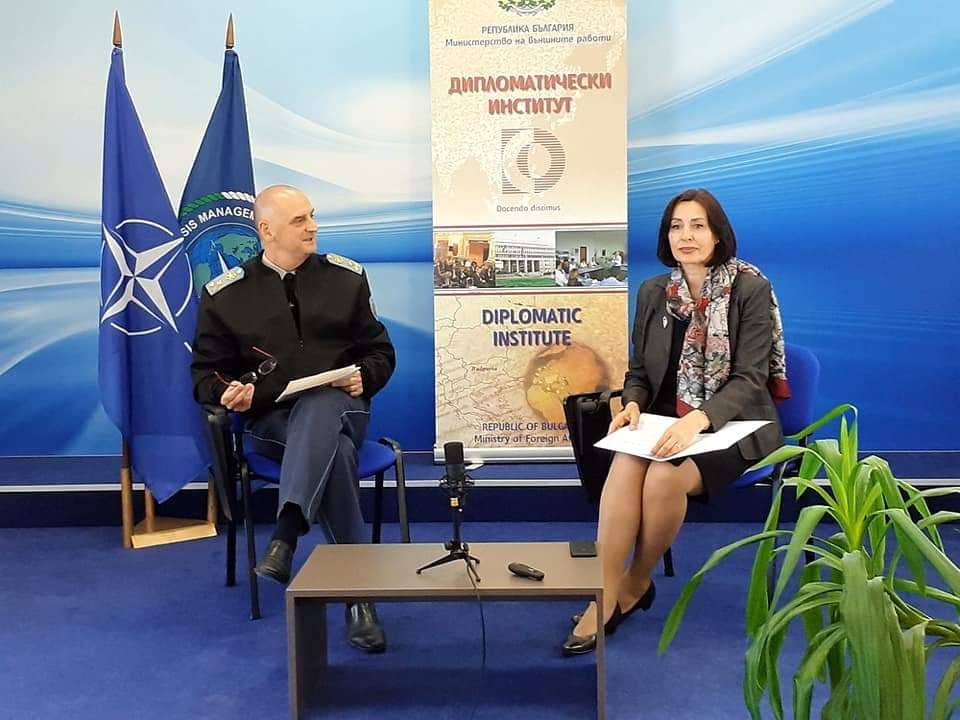 Date: (14-05-2021)
The Crisis Management and Disaster Response Centre in cooperation with our long-term partner, Diplomatic Institute-Bulgaria co-organized and carried out a pilot course on "Crisis Management in Multilateral Frameworks (IGOs): The Role of Political/Civilian and Military Crisis Diplomacy" in the period 11-13 May 2021.
The training was conducted online broadcasted from the Centre's multimedia studio. The event was opened by Mrs. Tanya Mihailova and Colonel Orlin Nikolov, respectively directors of the two bodies and both underlined the role of multilateral diplomacy in conflict prevention and peacebuilding.
The program of the pilot course included topics related to the management of international and regional crises in the context of the UN, NATO and EU visions and the relationship between civilian and military crisis diplomacy for peacekeeping.
News