Awarded by the Bulgarian Chief of Defence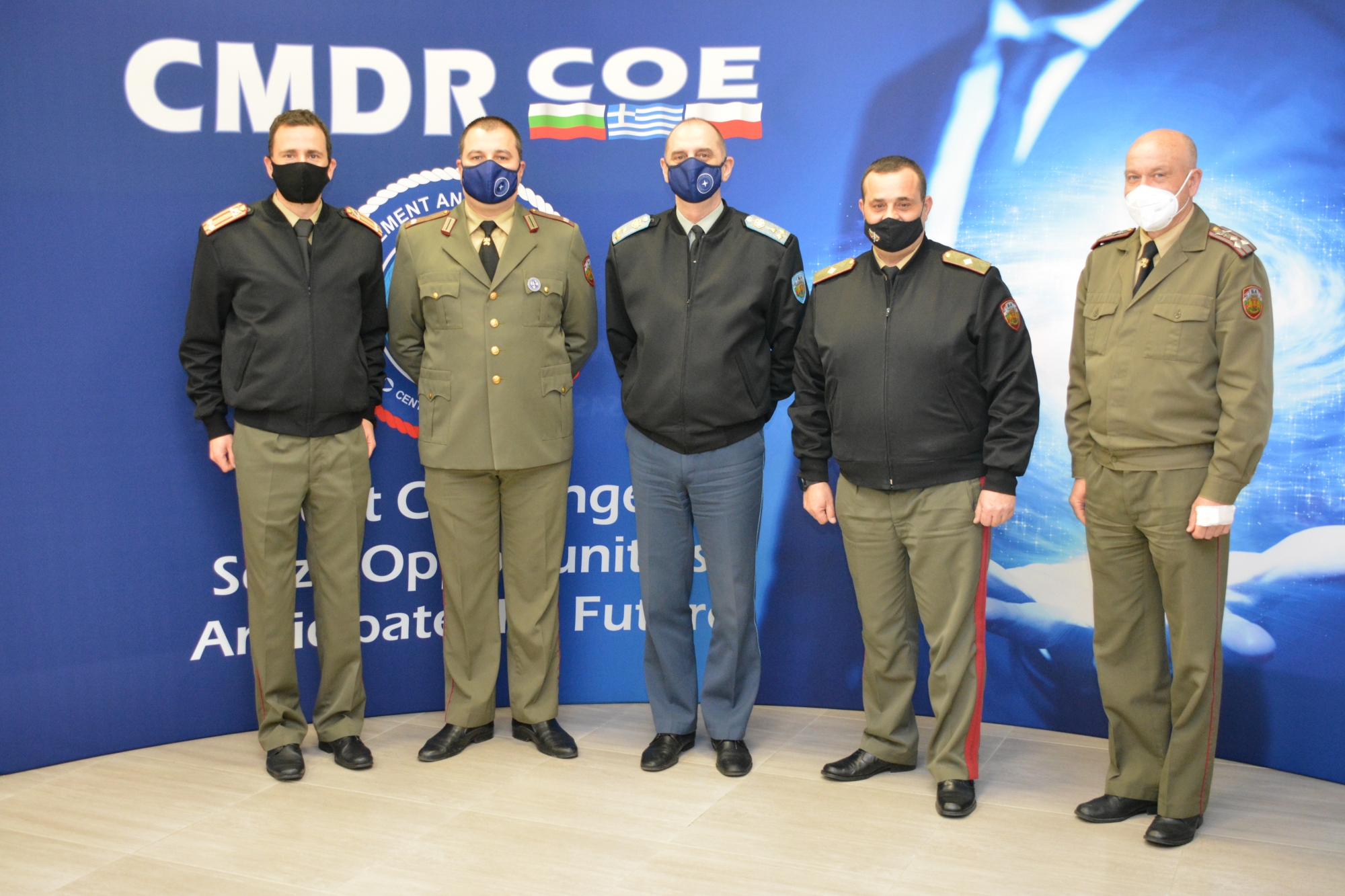 Date: (10-03-2021)
In recognition of the exceptional contribution to Balkan Bridges'2019 Exercise, Admiral Emil EFTIMOV awarded COL Orlin NIKOLOV (Director CMDR COE) and LTC Valeri TONEV (Exercise Expert).
Crisis Management and Disaster Response Centre of Excellence (CMDR COE) took part and played an important role in one of the biggest regional multinational Computer-Assisted Command and Staff Exercise, Balkan Bridges'2019, conducted from 30 September to 4 November 2019.
Balkan Bridges Exercise is an initiative of the Chiefs of Staff from Balkan countries that aims to train participating Headqarters and units in conducting Peace Support Operations. As a recognised entity in NATO, the CMDR COE involvement in the Exercise was tangible and essential. The Centre's experts facilitated the training and education of commanders on the implications of climate change and natural disasters in operational environment.
The awards were presented by the Director for Operations and Training of the Defence Staff of the Republic of Bulgaria. Brigadier General Stanimir HRISTOV highlighted the importance of the successful collaboration between the Bulgarian Defence Staff and CMDR COE. The cooperation enhances the training and education, assists in doctrine development, identifies lessons-learned, improves interoperability and capabilities, and develops, tests and validates concepts through experimentation.
News