Continuous Cooperation with Local Authorities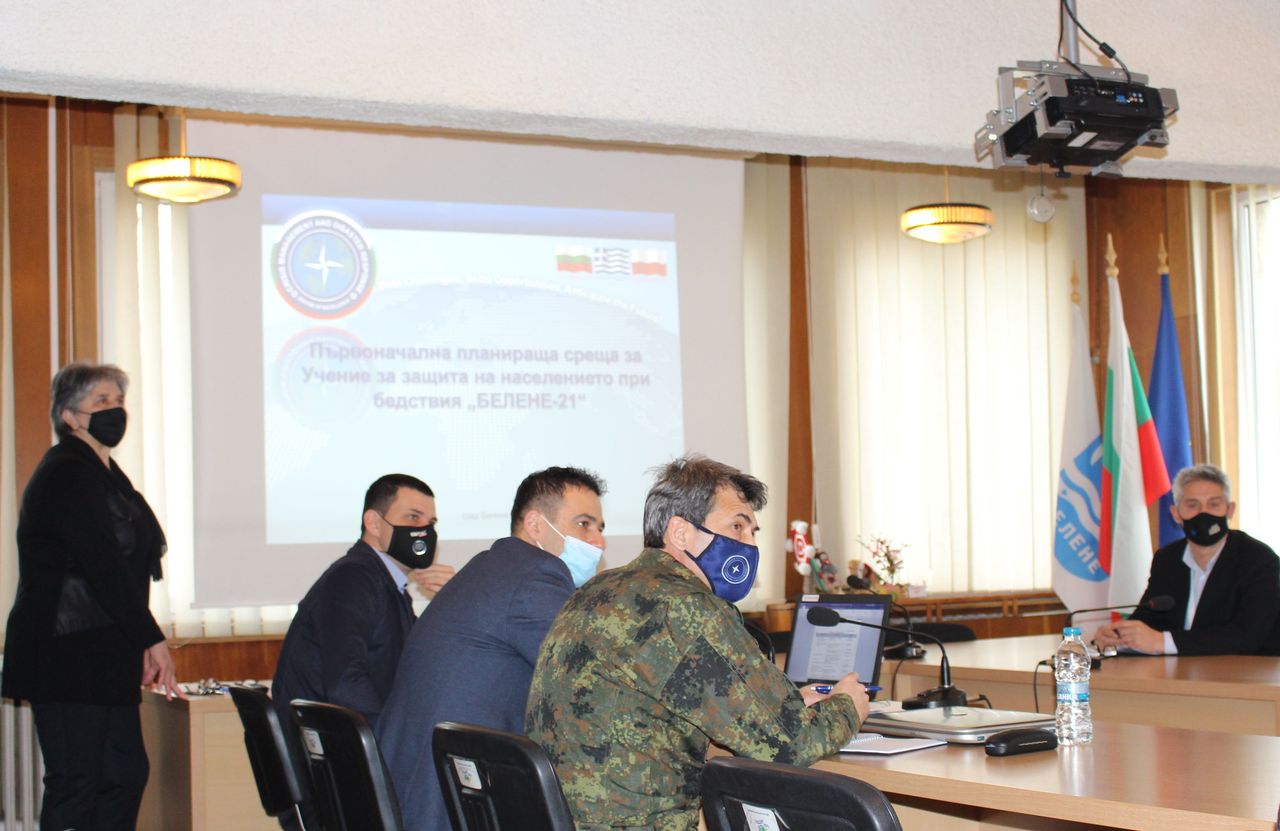 Date: (25-02-2021)
A CMDR COE team attended the initial planning conference (IPC) of the Belene 2021 Exercise, where discussed and demonstrated the capabilities of the Centre's Operations Laboratory in support to the decision-making process during the exercise execution. The Municipality of Belene, headed by its mayor, Mr Milen Pavlov Dulev organized and hosted this planning event which was held on 24 February 2021 in the municipal premises.
The exercise aims are to train the actions of the municipal headquarters for the implementation of the municipal disaster response plan. The specification of the exercise prepared by CMDR COE was the main topic of the meeting.
The conference was attended by representatives of the local authority of Belene, Regional Directorate and Regional Service Fire Safety and Civil Protection, Regional Police Department, militaries from engineer unit 28880, Branch for Emergency Medical Aid from the local hospital of the town of Belene, Water supply and sewerage company, electric CEZ Company.
All agreed that the main planning conference will be held again in the Municipality of Belene on 24 March 2021.
News