Première Visite de la Nouvelle Année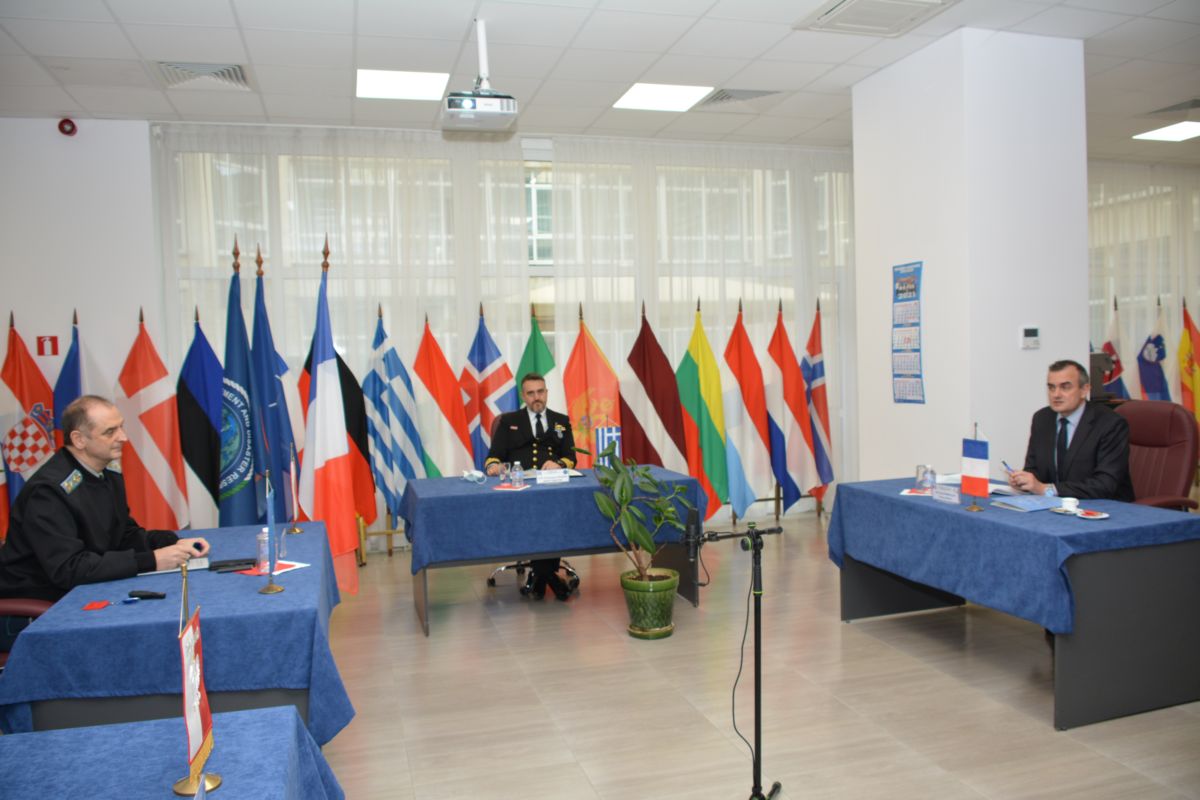 Date: (14-01-2021)
On January 14, 2021, the newly appointed Defence Attaché of the French Republic, Colonel Daniel Parpaillon paid a visit to the Crisis Management and Disaster Response Centre of Excellence (CMDR COE).
The distinguish guest was introduced to the mission, vision, principles, COEs network, and specifically the organization of CMDR Centre, the ongoing projects and provided courses.
Colonel Parpaillon was impressed by the spectrum of the program of work which not interrupted by the recent COVID-19 pandemic. Indeed, the capabilities of the Centre were enhanced meeting highest standards of quality assurance.
The French Defence Attaché appreciated highly the CMDR COE achievements and highlighted the importance of the existence and performance of such Centres of Excellence, especially in nowadays challenges, crises and various treats.
The first VIP visit in CMDR COE of the New Year lays a promising beginning of future exchange of ideas, fruitful cooperation and joint endeavour.
News