Co-organising and Hosting Module4 of The 15 High level Course in CSDP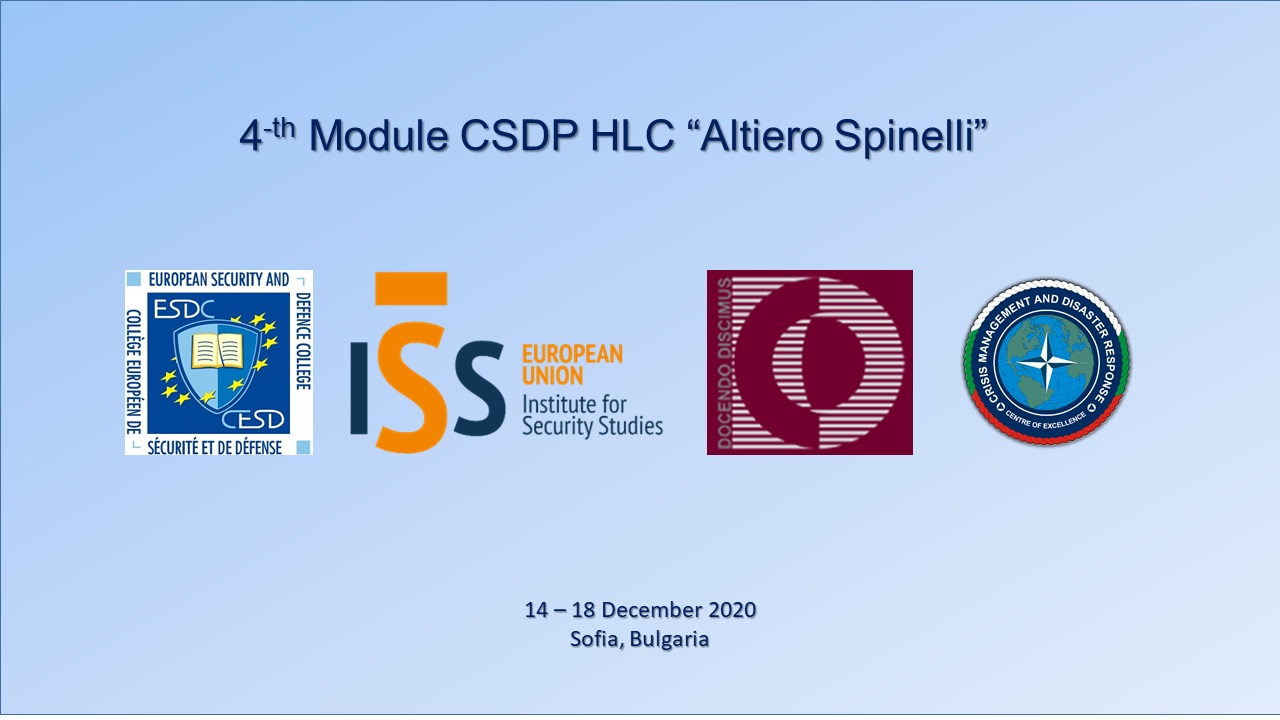 Date: (28-12-2020)
Module 4 of the 15th edition of Altiero Spinelli High-Level Course (HLC) in European Common Security and Defence Policy (CSDP) took place on 14 - 18 DEC 2020.
The aim of the HLC is to prepare selected senior experts from EU Member States, candidate countries and EU institutions for leadership positions in the application and development of CSDP policies and crisis management capabilities. Module 4 is designed to deepen the participants' understanding of the role of relevant EU CSDP institutions while also providing a practical exercise into Common Foreign and Secuirty Policy (CFSP) procedures.
Module 4 of the HLC was entirely conducted online. The CMDR COE supported the event by providing moderators and speakers on a variety of security and defence-related topics such as climate change, crisis and disaster management, and gender in military operations. Moreover, the Centre ensured the technical realisation of the course by leveraging its modern fully-equipped recording studio.
The course was attended by over 50 military and civilian experts from the Defence, Foreign and Interior Ministries of the EU Member States and officials from the EU institutions and agencies working under the EU CSDP.
News