Successful Internship Programme Period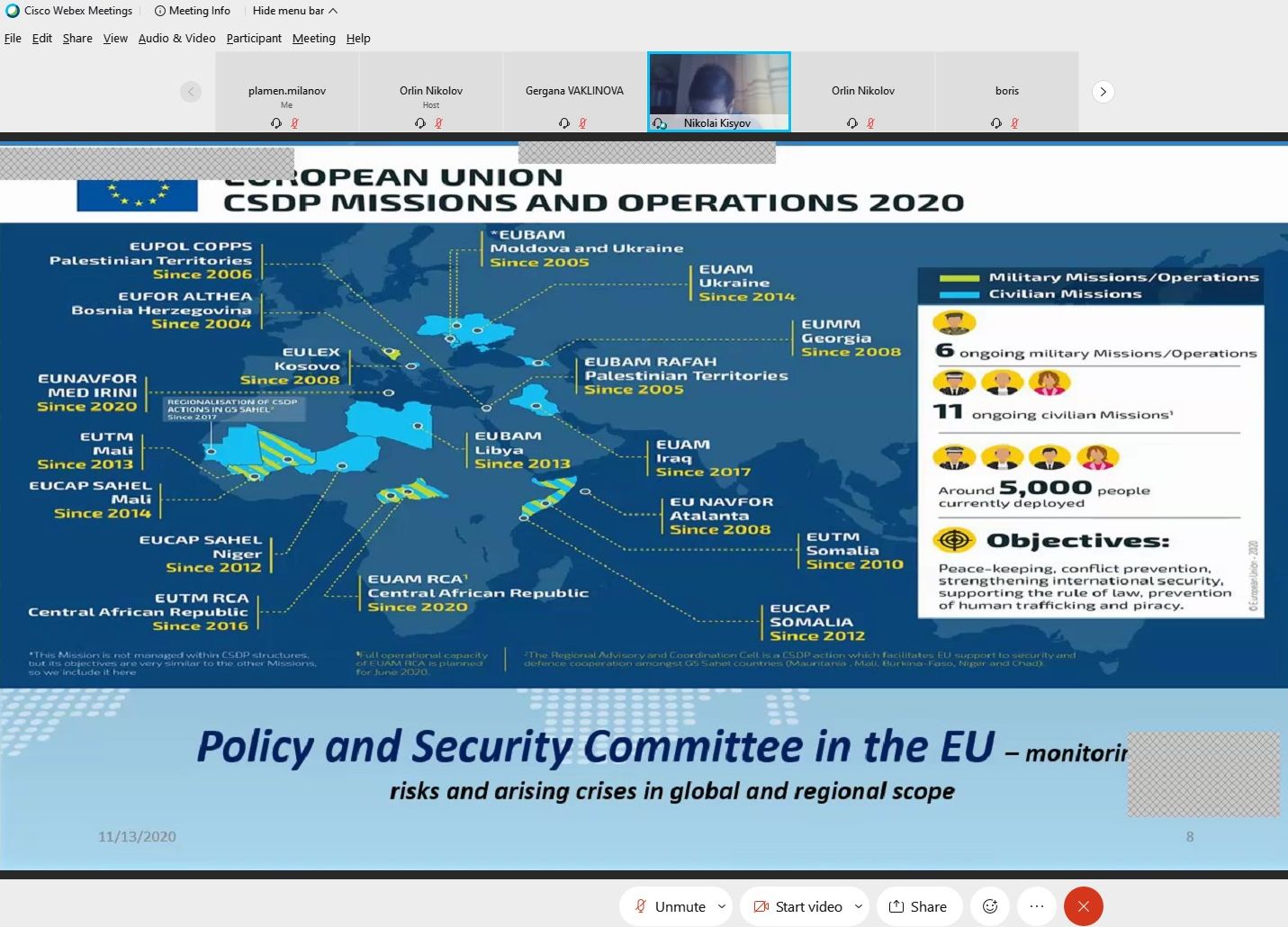 Date: (26-11-2020)
Committed to broader efforts at fair treatment and adequate remuneration for young professionals at the beginning of their career paths the CMDR COE Internship Programme aims to provide motivated young people with the opportunity of joining the organisation, where they can find an international hub of expertise and education in the crisis management and disaster response domain.
Four students from the Rakovski National Defence College-Sofia got the benefit from a practical work at the Centre as part of their specific science projects and tasks.
On November 13, they delivered presentations in front of CMDR COE audience as to close their internship period 2–13 November 2020. Their scholar papers cover topics on 'EU and NATO in the Process of Drawing Closer', 'Civil- Military Interaction (CMI) in Humanitarian Crisis Resolution', 'Analysis on the Politico- Military Crisis in Nagorno- Karabakh' and 'Fake News in Crisis Management'.
News